Keep your Kitchen Appliances Hidden but Handy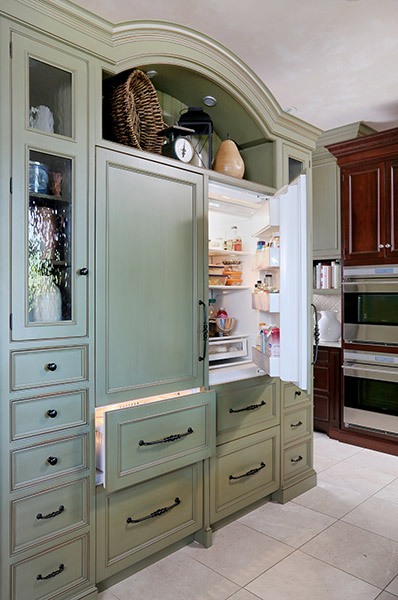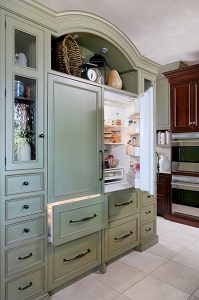 Disguising your appliances is a simple yet significant way to instantly make your kitchen feel more organized and elegant. Many appliances can be somewhat of an eyesore and take away from an otherwise beautiful design. As open concept kitchens are becoming the norm, camouflaging your stainless appliances will help make the space more cozy and will maintain continuity with the rest of your home.
"Hiding kitchen appliances is just one of the many ways you are able to achieve a consistent design, making your kitchen look more sophisticated," said Normandy Designer Liz Reifschneider. "It becomes more than just a place to cook meals; it becomes a comfortable and versatile space to hang out with family and friends."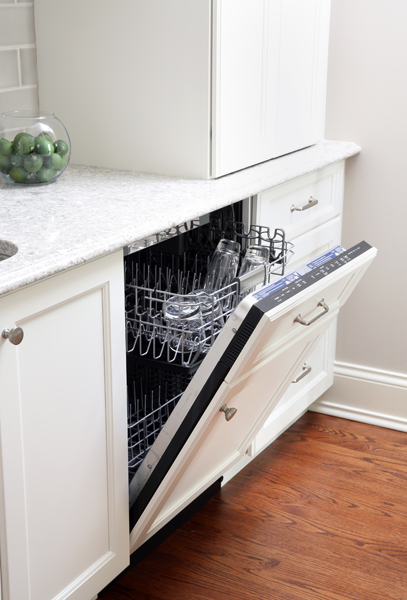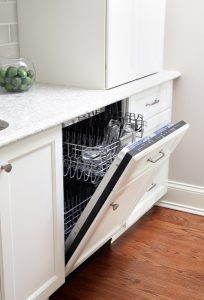 The dishwasher and refrigerator are two items with large or obvious surface areas – and often attract people's eyes, taking away from the other visually pleasing aspects of the space. If you don't want your appliances to be the focal point of your kitchen, there are different ways you can go about hiding them. Often, we opt to cover these two appliances in particular with paneling to blend in and look more like cabinetry, creating visual harmony.
Determining what is driving you to hide your appliances will help you make a better, more informed decision and help you carefully chose which appliances you want to conceal and what you want to show off. If you don't like counter clutter, hiding smaller more unsightly appliances such as microwaves, toaster, coffee makers, and mixers are relatively easy to do and are often given a home in the island or behind an appliance garage.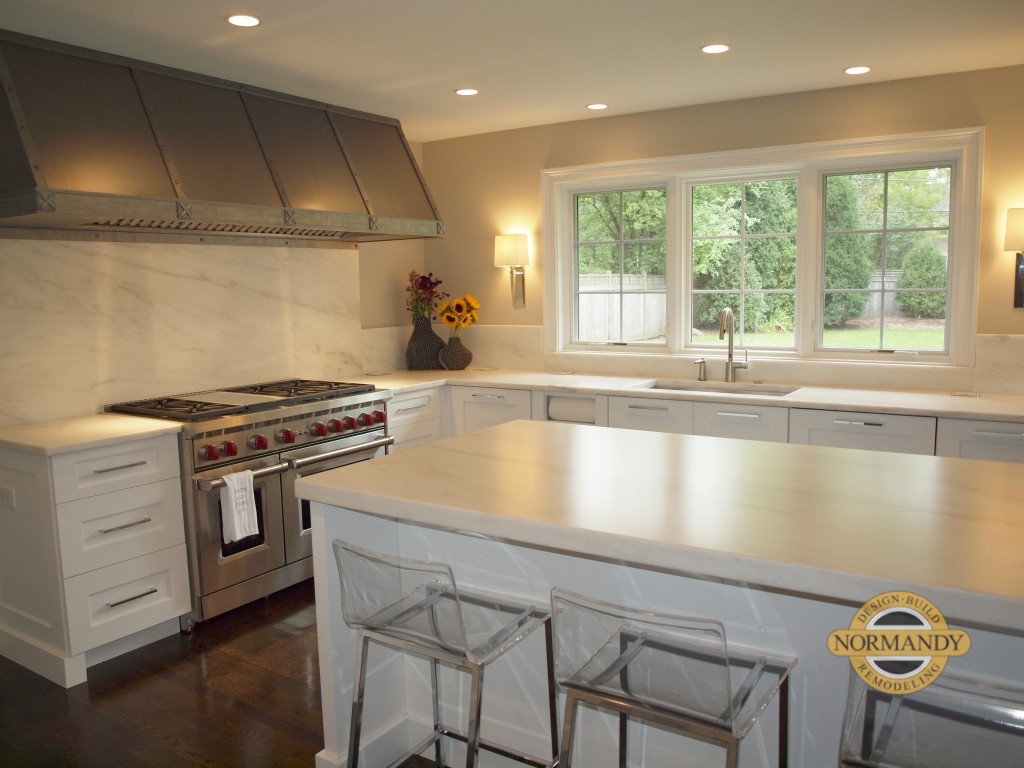 "Keep in mind that you don't need to conceal every appliance to make an impact," said Liz. "In fact, certain appliances that you are proud of, such as an industrial style stove or hood should be seen."
If you are looking for a way integrate your appliances seamlessly into your kitchen design, or contemplating more extensive changes, set up a time with Liz to talk about your project. You can also learn more about additions, kitchens or other remodeling projects at an upcoming workshop. Check out the photo gallery or follow Normandy Remodeling on Facebook and Instagram for even more home tips and inspiration.