A Cabinet on the Side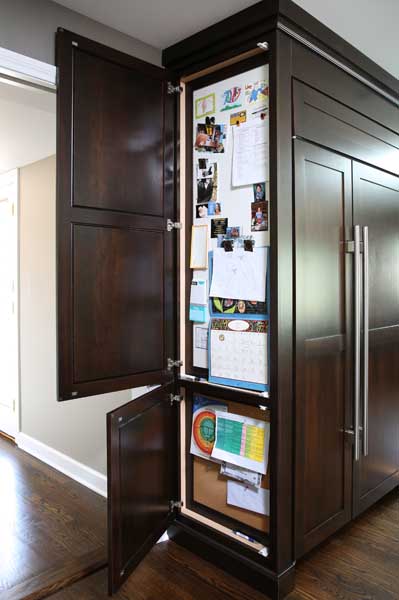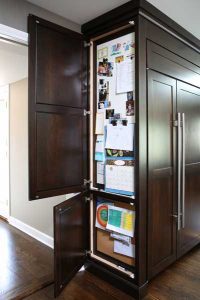 That bare spot on the end of your kitchen cabinets is more useful than you think. A slim cabinet can be just the thing to make the most of those odd corners in your kitchen. It can be used for anything that is small, odd-sized or flat.
"A side cabinet works best on the end of a tall cabinetry," said Normandy Designer Karen Chanan. "You just have to make sure there is nothing blocking it, so you are able to open the cabinet and access what's inside."
This ingenious form of a narrow kitchen cabinet can help you be more organized and help free up counter space. They can be handy for many situations. They can work as a pull-out cupboard on wheels or have an easy access door, eliminating the need to rummage through the back of your cabinets or drawers.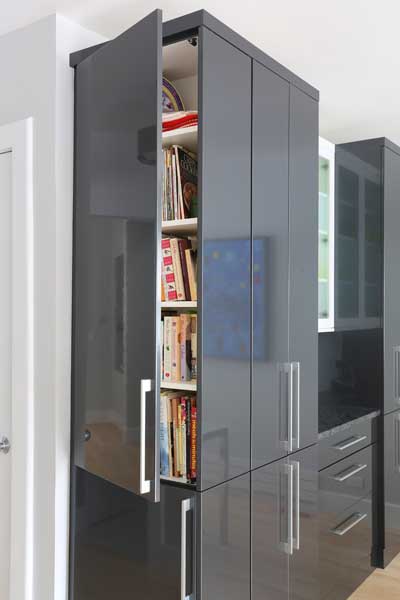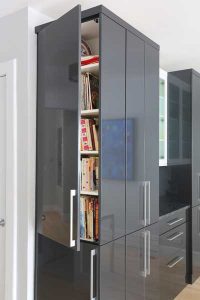 A message center with a pocket for mail or school forms, hooks for keys and a power docking station can be safely tucked away – out of sight, but not out of mind, and will be easily accessible when you want it. A shallow drawer for spices or other small pantry items will make it easier to browse and access. A simple but functional utility cabinet for brooms and other household cleaning supplies will help hide your essentials.
"You only need a few inches to install these space savvy cabinets and it's a great way to steal some extra storage space in your kitchen," added Karen.
If you are planning a remodel or design change to your kitchen, and are looking for practical storage solutions, you can set up a time with Karen to talk about the possibilities. You can also learn more about additions, kitchens or other remodeling projects at an upcoming workshop. Check out the photo gallery or follow Normandy Remodeling on Facebook and Instagram for even more home tips and inspiration.