Light and Bright Basement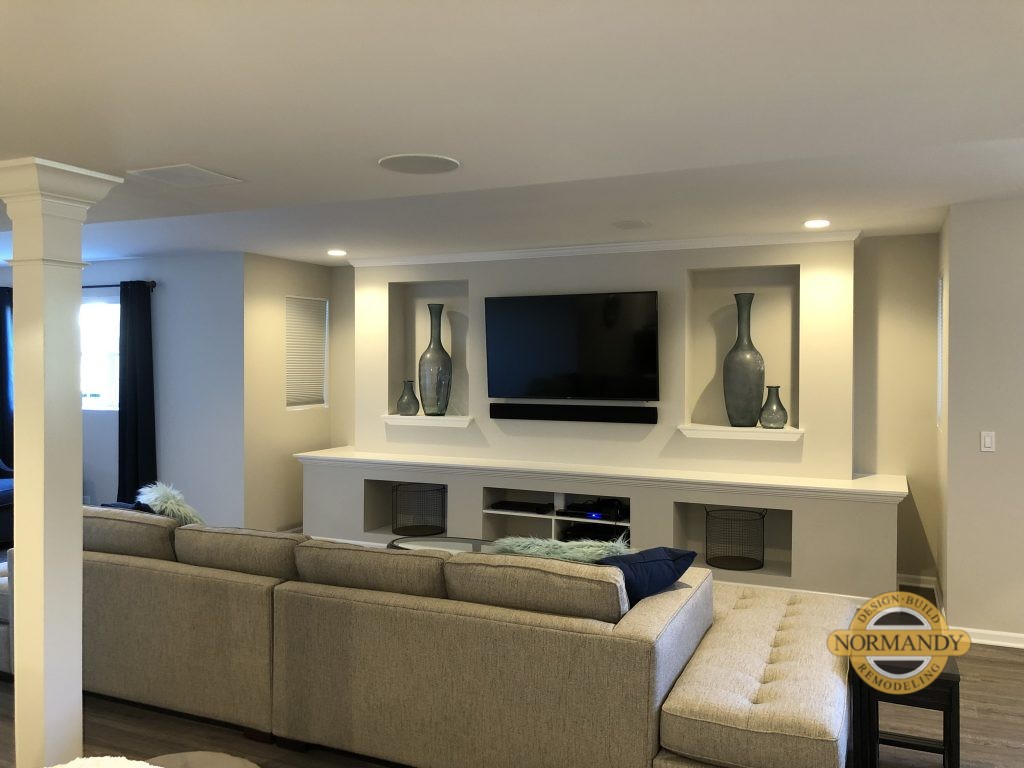 All of us at some point start looking at our homes hoping for a little extra space. If you can create a whole new room, even better! Why not put the large expansive space in your basement to good use? Basement bedrooms, or suites and entertainment areas are a wonderful way of getting a cozy, quiet retreat for guests, teenagers or aging parents.
"Basements are a great option to get additional space for your house," said Normandy Designer John Long. "It's important to take a look at the physical space to make sure there is enough ceiling height, no major water or humidity problems, and if there is the ability to conform to local safety codes."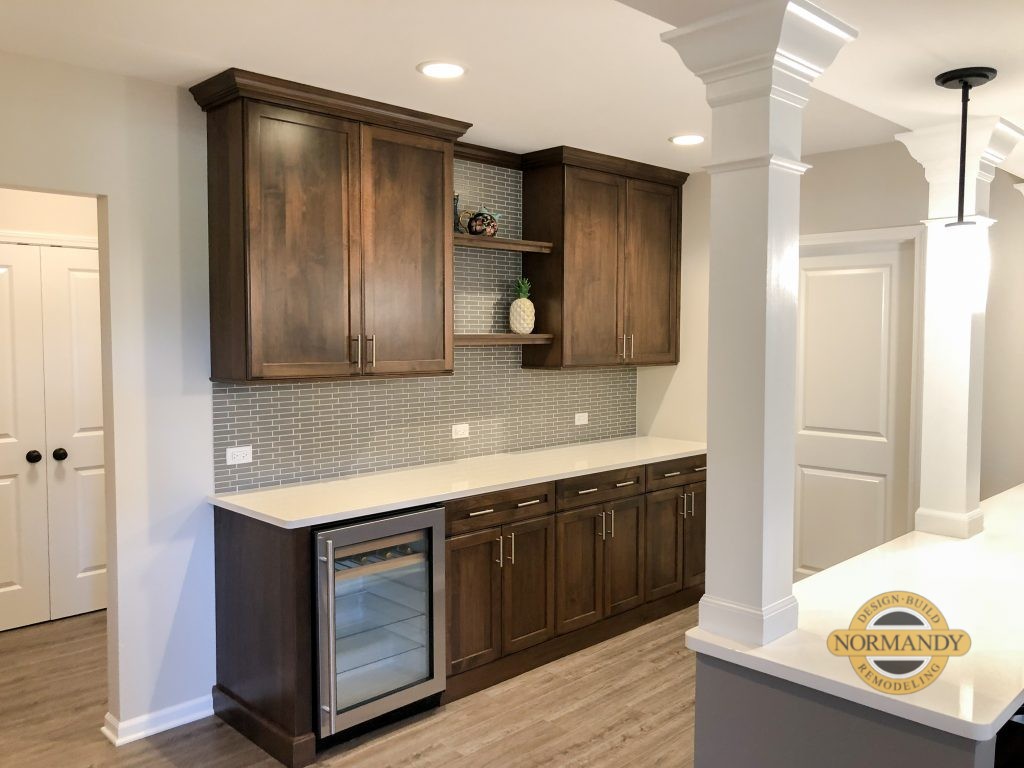 If your basement is suitable for conditions, it can be an integral extension of the upstairs living space.  The flooring, cabinetry and materials don't have to change from the main house to the lower level. Carry the finishes through and make it feel like the rest of your home.
You don't have to settle for a dark and gloomy space, creative lighting and windows can change the atmosphere and make it a cheerful living area. At least one window is typically required for safety reasons, but if space allows, consider installing a few upper windows to allow for some much needed natural light.
"Once the space is defined, I assess the mechanicals to make sure they still work in the space with enough head clearance," said John. "Re-configuring is not a problem; you just have to plan for it."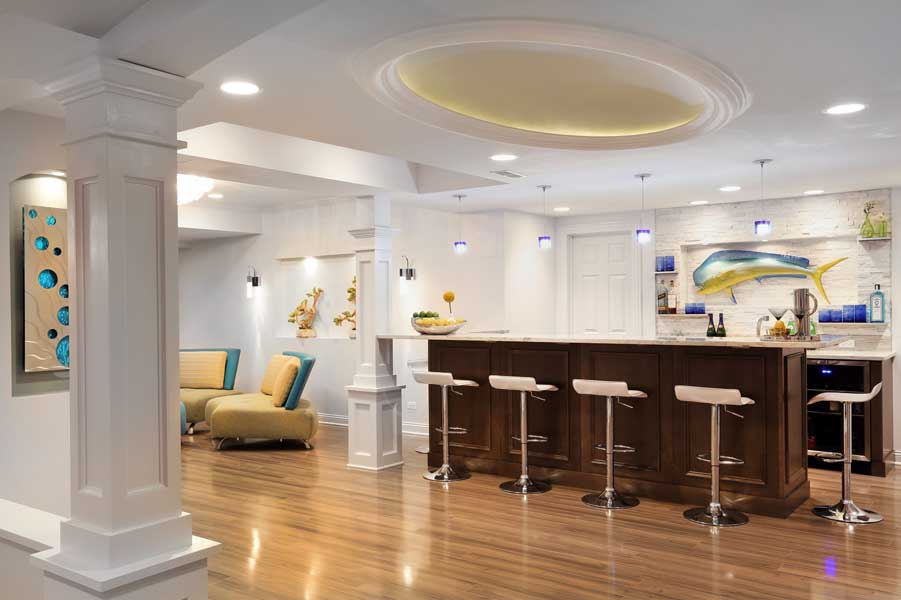 With space becoming such a premium, most homeowners don't realize the potential that their basement holds.  The ideas are endless and people are finding ways to expand their viable living space – all you need is proper planning and some creativity.
If you are looking for ways to use additional space in your crowded house or contemplating more extensive changes to your home, you can set up a time with John to talk about the possibilities. You can also learn more about additions, kitchens or other remodeling projects at an upcoming workshop. Check out the photo gallery or follow Normandy Remodeling on Facebook and Instagram for even more home tips and inspiration.