What You Need to Know About Backyard Additions
It's summer. The sun is shining, there's a beautiful breeze. This time of year in Chicago can be pretty great. But sadly, we all know it's short-lived. Maybe you dream about cutting into your backyard space with an addition, but you aren't sure if it's a recipe for regret. We asked Normandy Designer Maury Jones about what his clients have found when thinking about adding on and whether they regret giving up their backyard for more interior space.
You Should Know…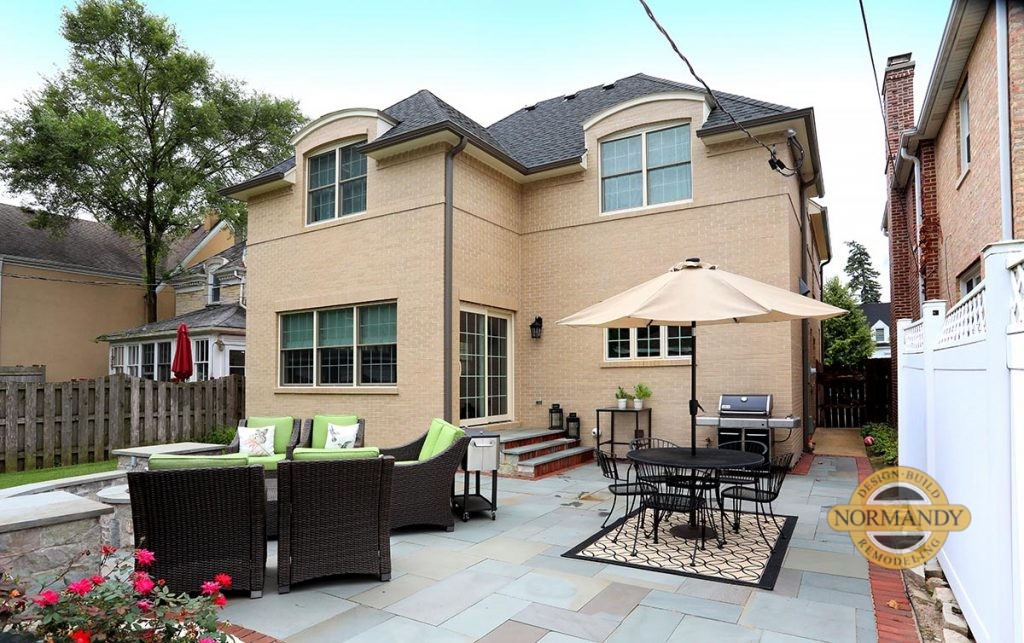 The first step is to locate your plat of survey and have a zoning analysis done on your property to determine your existing lot coverage, or how much of your building and impermeable surfaces cover your lot. (This could be complicated if you are unfamiliar with zoning code and calculations, so maybe leave this first step to the professionals. Your village zoning official can help, or I can come out and do the zoning analysis for you!). Each village has its own regulations on maximum allowable lot coverage, minimum side and rear yard setbacks, and minimum required green space. This means a certain portion of your lot is unbuildable, or needs to remain open.
I mentioned the term lot coverage above and want to get into a little bit more detail about what that means. One –lot coverage includes any area covered by a roof, including covered porches and decks. Two – lot coverage includes impermeable surfaces like patios, driveways, and sidewalks that are made of concrete and asphalt. Impermeable means that the material does not allow water to pass through it to get to the soil. Three – Garages (detached or attached) and sheds also affect lot coverage. They can also affect where your addition can be built, in terms of distance from one another.
In short, you can build out into your yard, but the village won't let you cover or get rid of your backyard entirely. You need to leave some open space.
Think about the tradeoffs…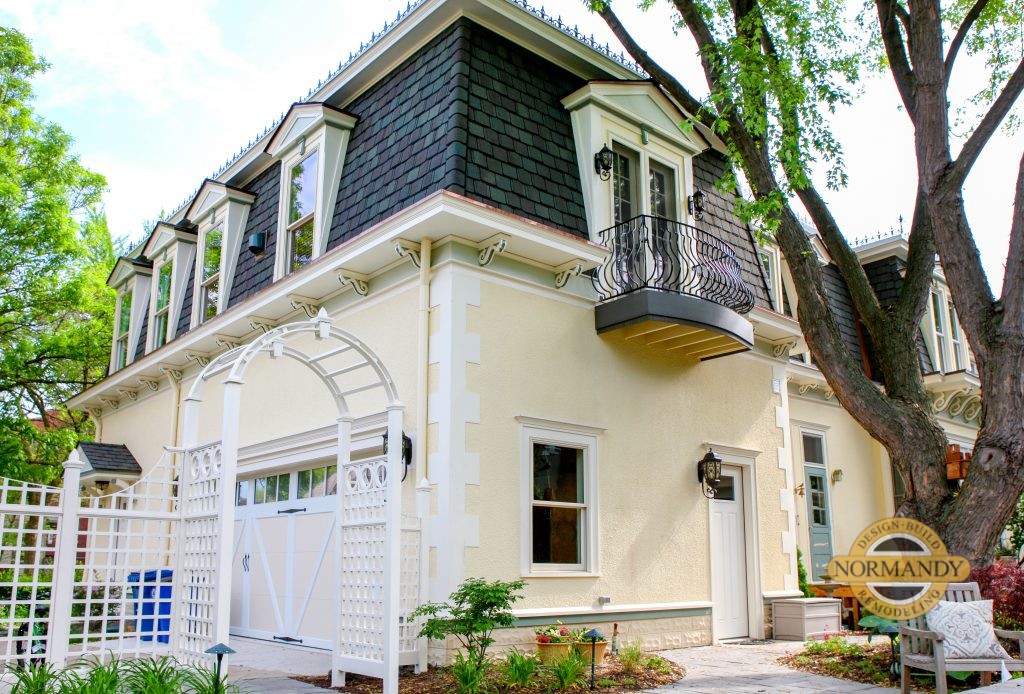 This question varies from person to person. If you don't spend much time in your yard, or the thought of less lawn maintenance excites you, then eliminating some of your backyard is a nonissue. But, if you have small kids and want a backyard play area, you might want to reconsider. Also, take a look at what you want to add. Will it provide a better experience?  Like trading a hot, buggy exterior open deck for a screened three or four-season room. Or, getting rid of a small and uninviting concrete patio and replacing it with a larger kitchen and breakfast nook. For many, this type of useable interior space is a clear winner over keeping undesirable outdoor space.
Don't forget unintended consequences…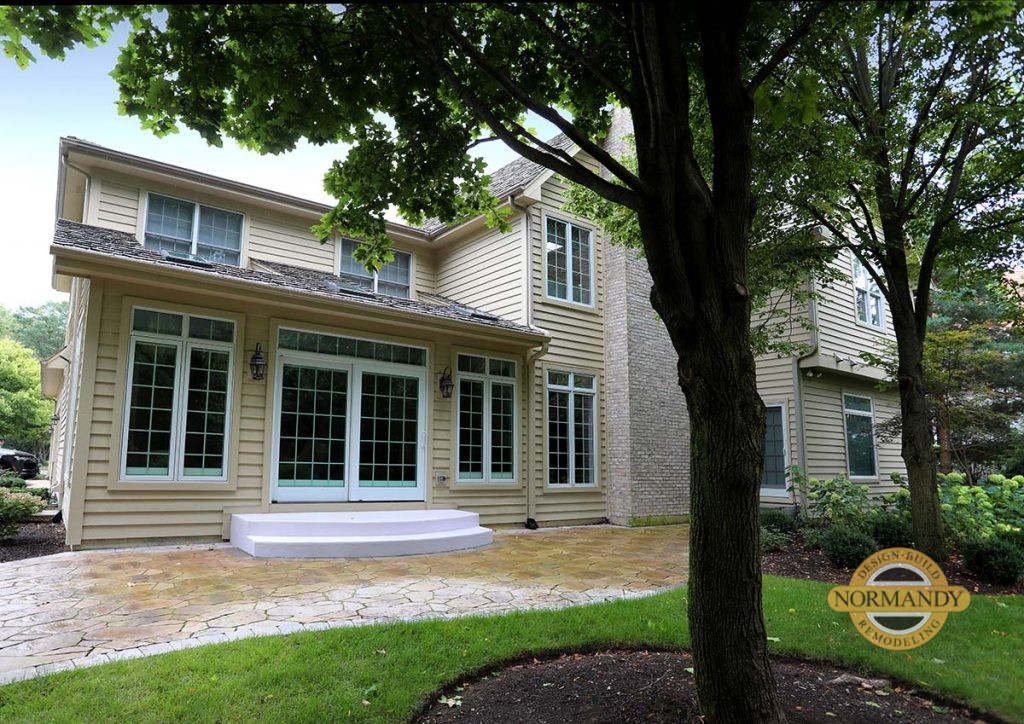 Building an addition affects how natural light reaches the existing interior parts of your home. Backyard additions work really well when they expand upon interior spaces you already have, or when you are reconfiguring the existing floor plan. Why? Most kitchens and family rooms are designed to have a view of the backyard. If you build an addition that cuts off that view, you will limit the amount of natural light that reaches those areas. Expanding your existing kitchen to include an island or a breakfast nook, or enlarging your existing family room will give you the space you want without sacrificing the amount of natural light to these spaces. The addition can even be designed to bring in much more light!
There are many pros and cons of giving up your backyard space for an addition. If you are kicking around the idea of expanding your home, but don't quite know what that might look like, then set up and appointment with Maury to "dig" into more detail. You can also learn more about home additions and remodeling by registering to attend an upcoming workshop. Or, gather more ideas and information by following Normandy Remodeling on Facebook and Instagram or by visiting the Normandy photo gallery.