The Work Life Balance Office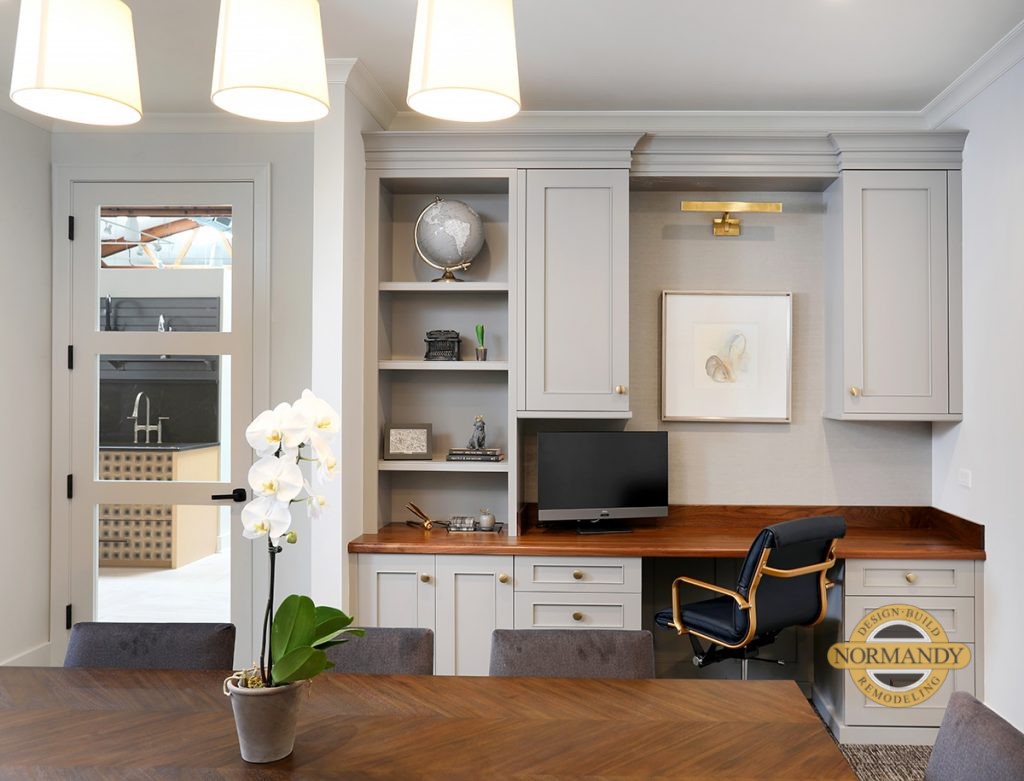 This home office has the ultimate layout for getting work done and feeling comfortable in your own home. It's perfect for late nights and early weekend mornings when everyone is still asleep. Everything from the file cabinets to the desk placement has been planned out making it efficient, allowing you to focus on the task at hand. And of course it's nice to know you can take a break and grab a cup of coffee or change the laundry in your pj's.
"I wanted to add depth and visual interest to the room when designing the space," said Normandy Designer Kathryn O'Donovan. "Textured wallpaper and a floor to ceiling wainscoting helped me accomplished that."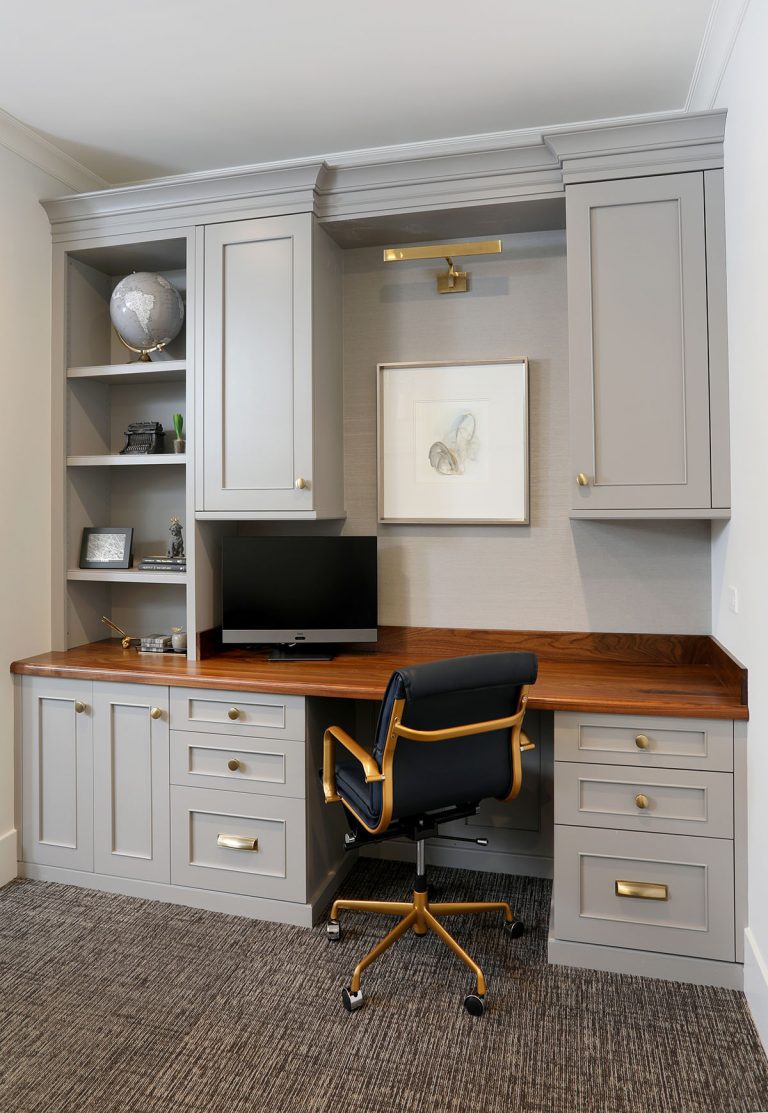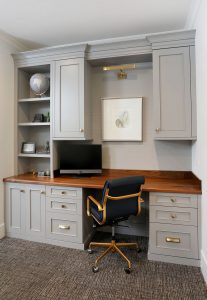 The black walnut desktop is warm and smooth for reviewing paperwork and the file cabinets will keep you organized. The bi-fold cabinet drawers are easy to open and close and can be tucked away while you are working while the flat roll out drawer is a perfect spot for a printer. The brass wall light compliments the cabinet hardware and is perfect for highlighting your favorite work of art or better yet, your latest award win.
This handsome home office will make you want to work from home every day, let's just hope your boss agrees! This stunning display is just one of many you'll find at the new Normandy Remodeling North Shore Design Studio. Stop by to take a look around and get inspired for your own remodeling project. For directions to the nearest Design Studio to you, visit normandyremodeling.com/showrooms.  You can also find inspiration for your addition, kitchen or major renovation at normandyremodeling.com or on Facebook, Twitter, Instagram or Houzz.