When Mudroom Meets Laundry Room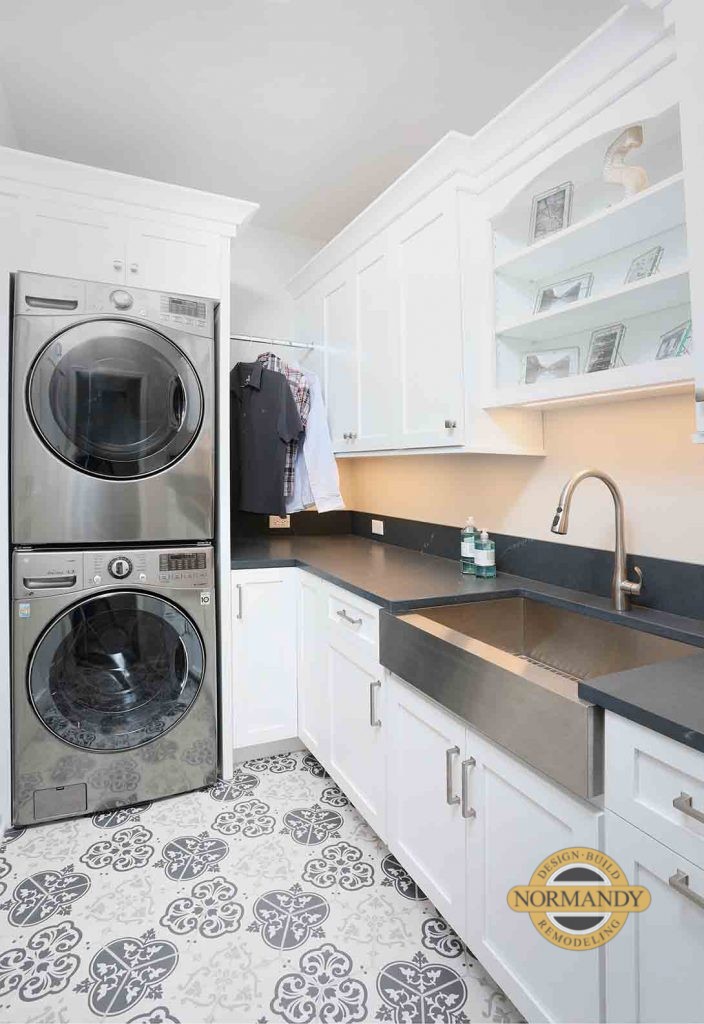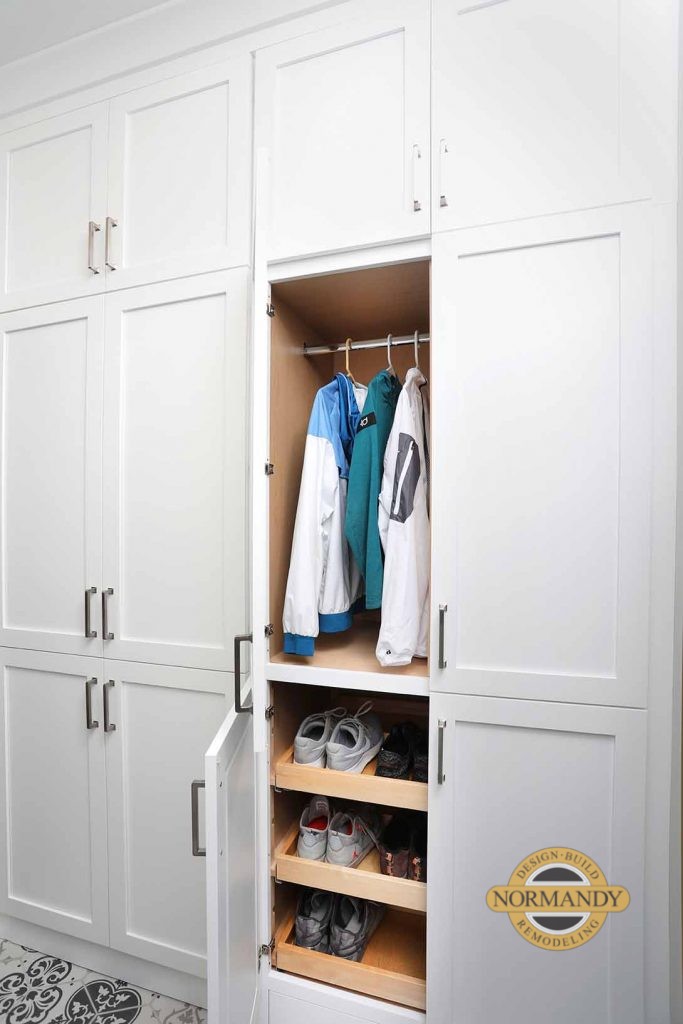 What's the hardest working room in your home? We humbly submit that while kitchens, bathrooms and open concept spaces are all worthy contenders, so is the mudroom, especially when combined with the laundry. This is one of those partnerships that strengthens both. The mudroom benefits from having a spot to clean things up straightaway. The laundry is well positioned to toss clothes and towels right into the wash and get them back into circulation quickly.
"When the kids arrive home from their various activities you can have them clean up the messy, smelly sports equipment right there. It makes sense to combine those two spaces," says Normandy Designer Kathryn O'Donovan.
Vintage homes were often built with a laundry in the back of the house, behind the kitchen. If the home was located on an alley with a detached garage, it was natural to enter the house through the back door and dump everything near the washer.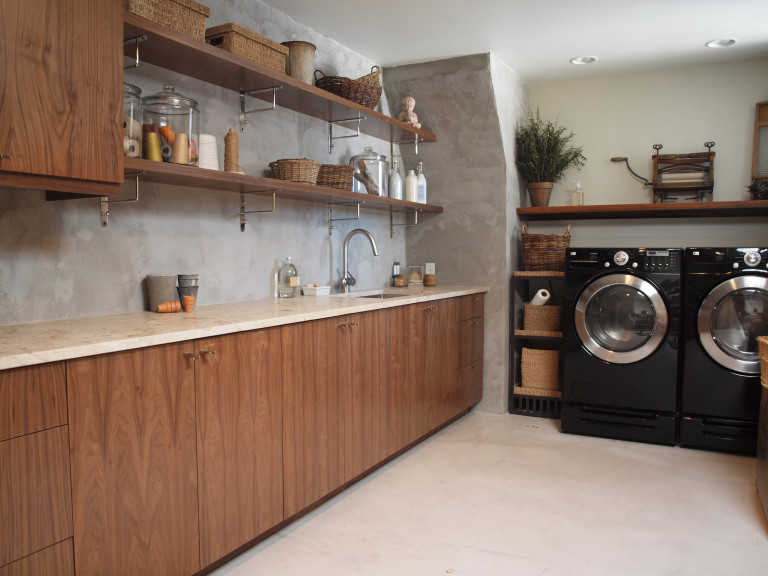 That same idea is at work today, but much more elevated and planned for clutter containment and ease of use. "If it wasn't considered when the house was originally built, it might be with an addition that adds square footage and allows you to customize the space for your family's needs," says Kathryn.
That customization is focused primarily on storage. A mix of open cubbies and closed cabinets offers flexibility. Adding more storage means that off-season items can rotate, but stay in the room. "Ideally, you want to keep all seasons in the same place," Kathryn says.
You can also make space for the activities that bring you joy. "In one of my favorite mudroom projects we put in specialty storage and spots for gift wrapping, gardening and laundry," Kathryn says. She adds, "We used cabinets from a cabinet manufacturer rather than carpenter-built, which are open. This gives the room a neat, polished look that complements the concrete walls in the modern home."
If you make room for crafting or wrapping in your space, or even if you just spend more time on the laundry than you'd like, consider adding comfort features. "Heated floors are nice and you can double up on washers and dryers to run more loads at once," says Kathryn.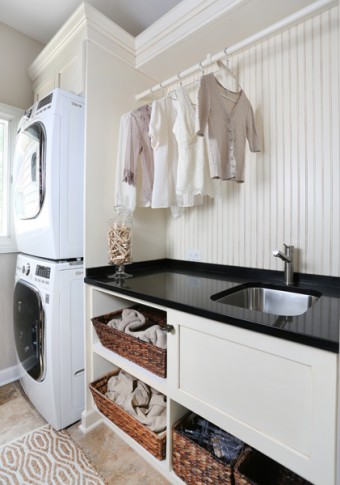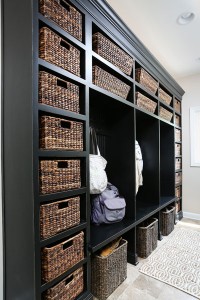 Mudrooms and laundry rooms go almost unnoticed when they are well-planned and working efficiently for your family. If you find yourself wishing for a more organized laundry room mudroom off the kitchen as part of your addition or remodeling project, you can set up time to talk to Kathryn about creating a space that works for your family. There's lots of inspiration to be found in the Normandy Remodeling photo galleries. You can also follow us on Facebook, Instagram or Pinterest to keep up with new ideas, before and after reveals and more.