Mudroom Flooring Do's and Don'ts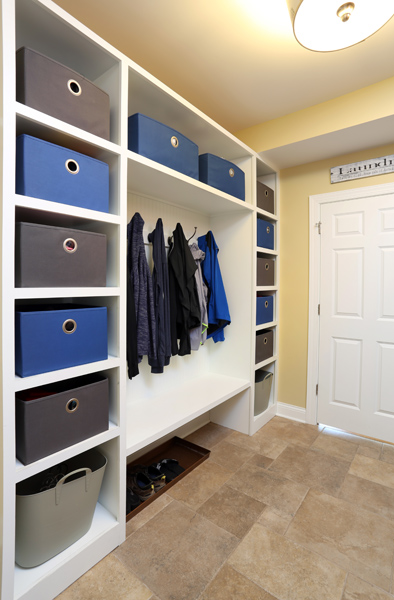 As expected, mudrooms have the propensity to get a little messy. This area, found near an entryway, is where dirty or wet footwear are removed and stored. Of course, this makes choosing the right mudroom flooring of utmost importance. Here is some guidance from our Normandy Designers on choosing flooring that will withstand all of the elements.
When it comes to selecting flooring for a mudroom, it is important to choose something that is durable. Typically, a high quality porcelain tile is always recommended.
Here are some more dos and don'ts from Jennifer: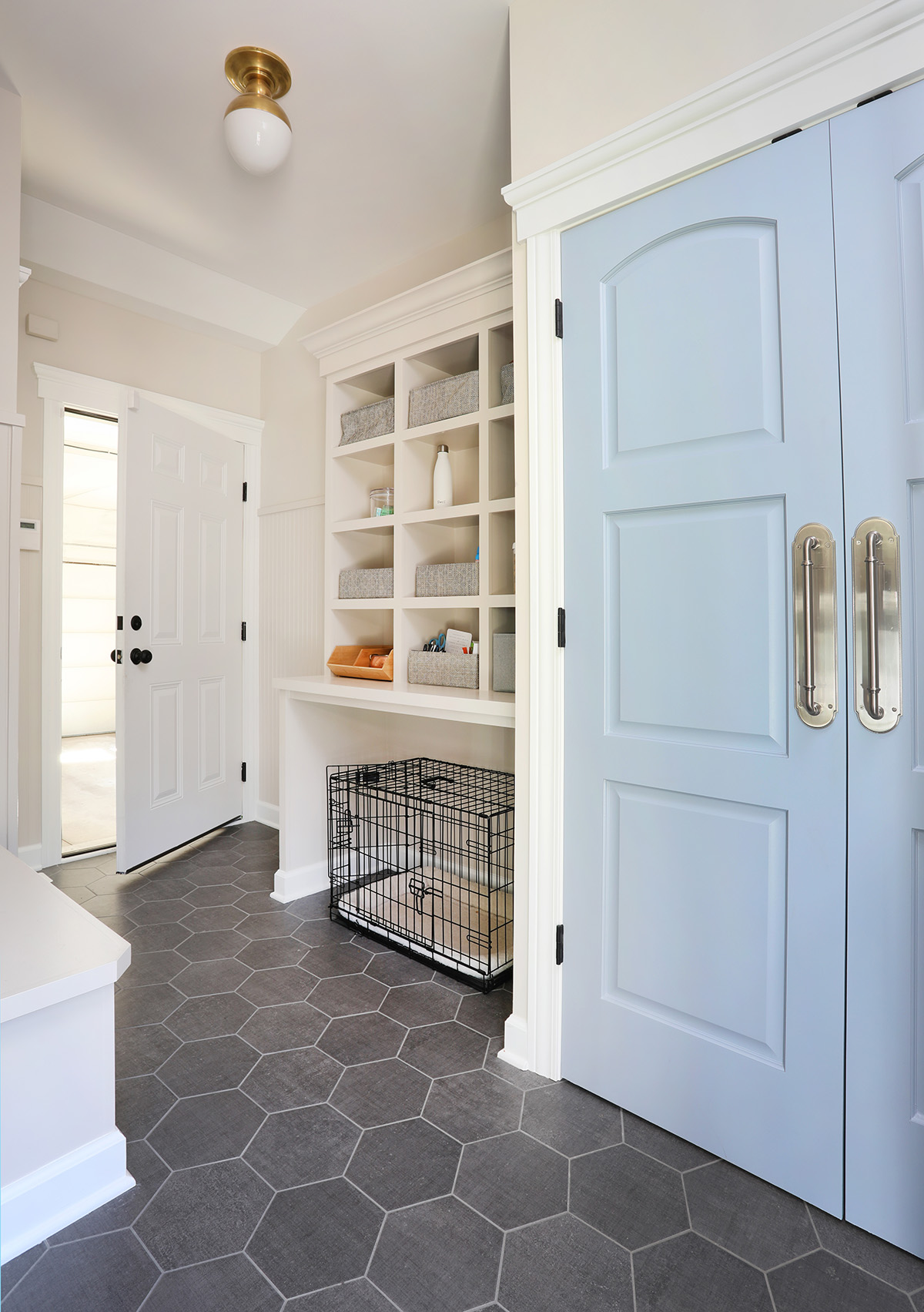 Avoid Natural Stone: Natural stone is porous and needs to be sealed regularly in order to avoid stains. Opting for porcelain, which is an engineered stone, means less maintenance. Additionally, it can better withstand elements such as salt and moisture.
Opt for Texture: While many are drawn to glossy tiles, choosing a tile with a slight texture will help create slip resistance for rain boots and snow boots.
Go for a Darker Tile: Choosing a tile that is darker in color can better hide dirt and everyday wear and tear.
Are you ready to have a place for all those hats, coats, and boots and thinking about including a mudroom in your next home renovation or contemplating more extensive changes to your home? Set up a time with a Designer to talk about the possibilities. You can also learn more about additions, kitchens or other remodeling projects at an upcoming workshop. Check out the photo gallery or follow Normandy Remodeling on Facebook and Instagram for even more home tips and inspiration.