What is Grain Matching?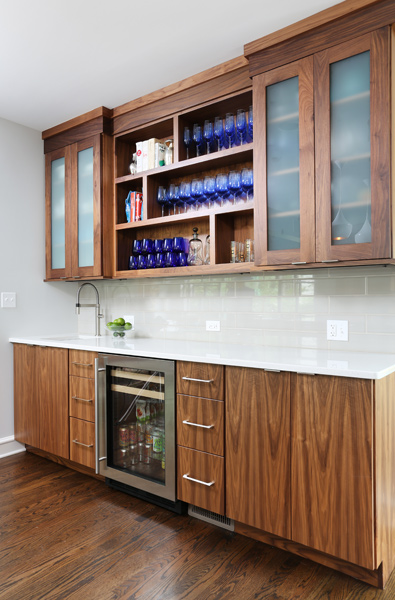 If you have an eye for detail and prefer a natural way to add beauty and interest to your kitchen remodel, consider gain matching your cabinetry. Here are some insights from Normandy Designer Ashley Noethe on this unique design idea.
"When we talk about grain, we are referring to the pattern of lines found on the surface of a cut piece of wood," said Ashley. "In order to grain match your cabinets, the doors are cut from one big sheet of wood and veneered so that the grain continues evenly on the drawer faces and cabinet doors."
"With this method, you want the lines to be seamless, so a perfect match is best. This ensures a more organic look," added Ashley.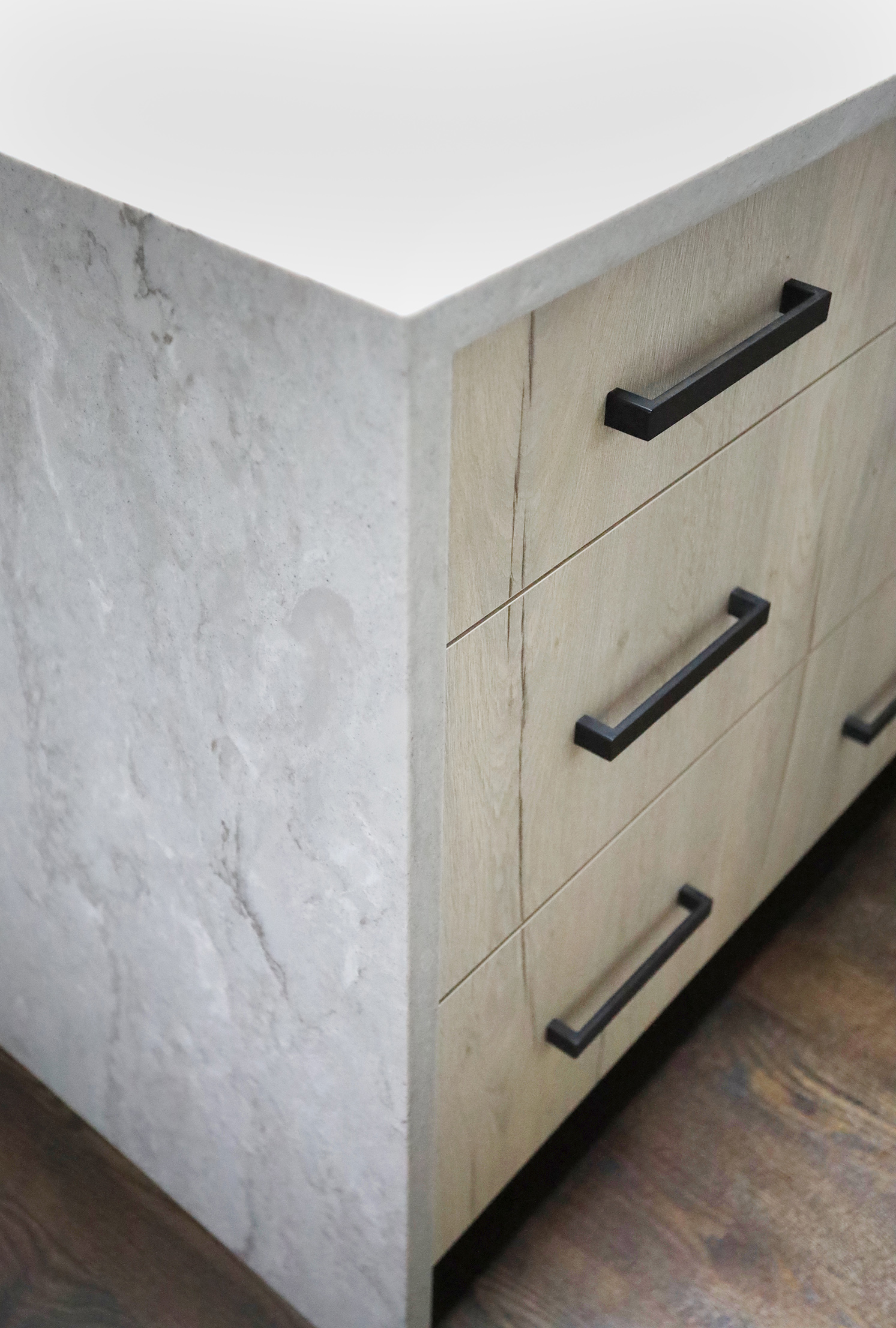 Different types of wood can affect the pattern of the grain. The direction of the grain can also be horizontal or vertical depending upon preference, and you can achieve this effect with wood or laminate cabinets. However, it is important to note that it is labor-intensive to obtain this look as the doors or drawers must be cut strategically. This makes it a more expensive option. Even so, it can really enhance a design.
Set up an appointment with Ashley to discuss your remodel and determine whether or not to incorporate grain matching into your design. You can also view the Normandy photo gallery or follow Normandy Remodeling on Facebook and Instagram for more inspiration.