The Best Way to Organize a Mudroom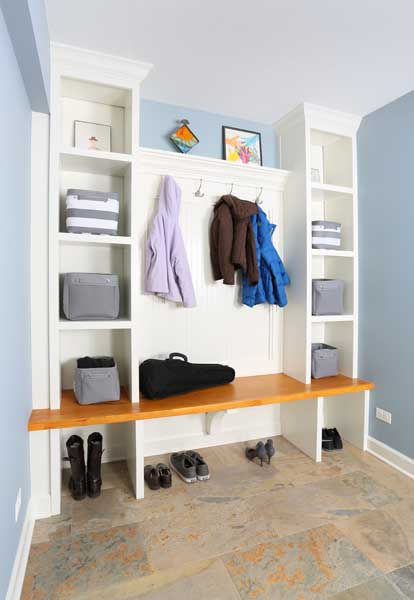 A well-thought-out mudroom can do so much more than store coats and backpacks. Here are some tips Normandy Designers suggest to take your mudroom design from good to great.
It's important to consider all of your storage potential, including seasonal items, sporting equipment, and technology. Additionally, cubbies do not always have to be limited to the kids. If you have a family of five, you can add five cubbies. Adults can use it to store work bags and coats.
So, how exactly can you maximize your mudroom storage? Consider the below:
Sort your shoes – Consider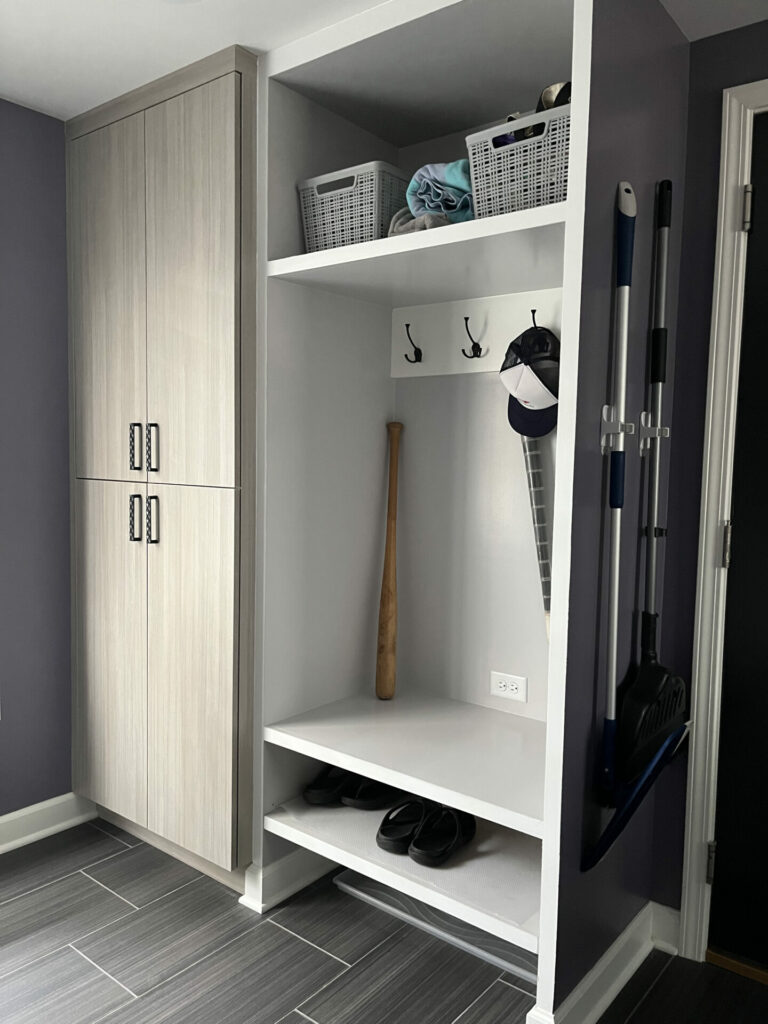 multiple rows of storage for regular shoes on the bottom of your cubbies. Additionally, you can also make room to store taller boots underneath the bench.
Hook it up – Hang hooks everywhere for jackets and backpacks, hats and umbrellas.
Hideaway hacks – Adding a lift-up feature to benches is a great way to conceal bulky items. Utilizing locker style storage with closed doors creates clean lines and keeps everything hidden. This is especially useful if kids are into sports with heavy-duty equipment like hockey. You can also hide cleats or duffle bags.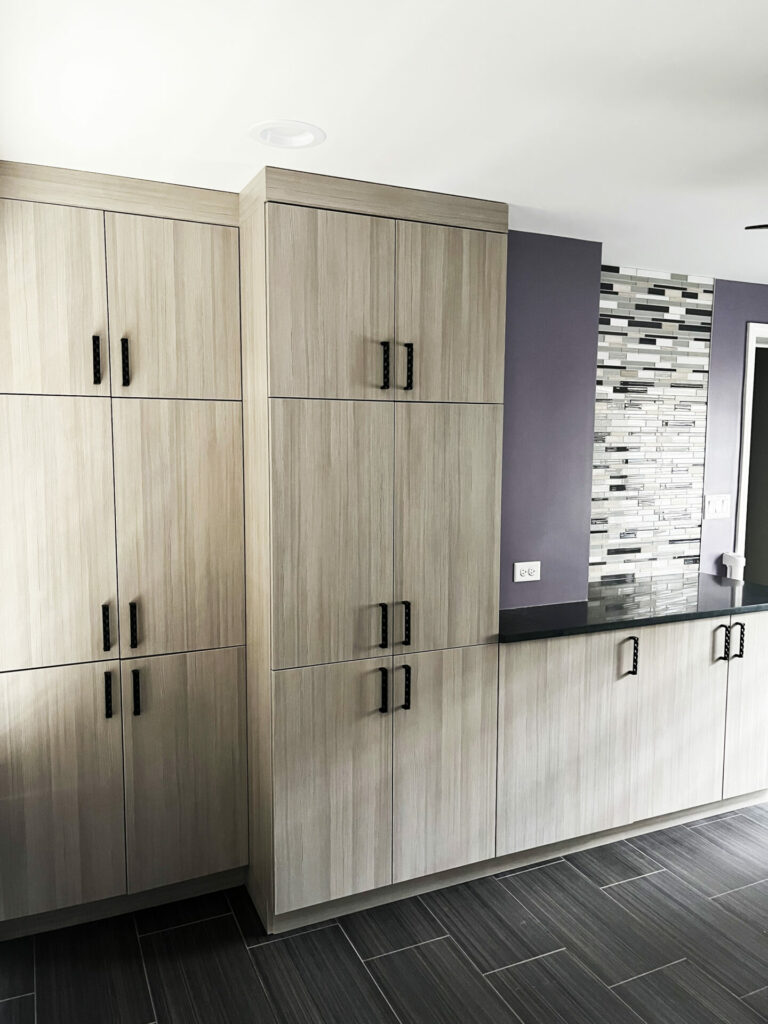 Taking care of tech – The sky is the limit when it comes to how you utilize your mudroom. One practical idea is to set it up as a charging station. Outlets in each cubby allow you to charge laptops, iPads, and any other tech that might need a secondary charging location.
Baskets and bowls – Carving out shelf space for baskets and bowls will keep everyday and seasonal items organized, while assuring little trinkets don't get lost.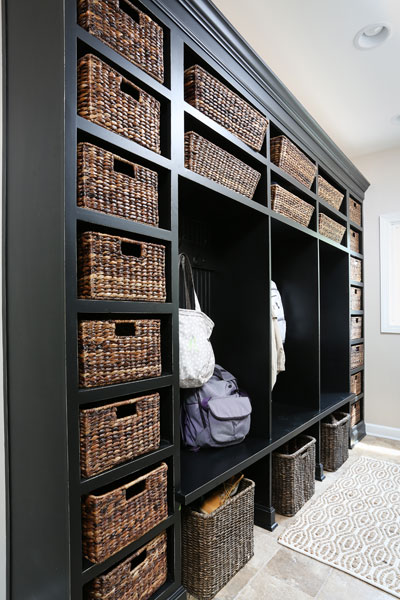 You can build out shelving in each unit and use that space for baskets. You can also rotate baskets for each season. For example, you can store gloves in the winter and sunscreen in the summer. Additionally, you can place a bowl on another shelf and use it to hold everyday items like car keys and sunglasses.
Are you inspired to include a mudroom in your next home renovation?  Then go ahead and set up a time with one of our Designers to talk about the possibilities. You can also learn more about additions, kitchens, or other remodeling projects at an upcoming workshop. Check out the photo gallery or follow Normandy Remodeling on Facebook and Instagram for even more home design tips and inspiration.