Go For The Gold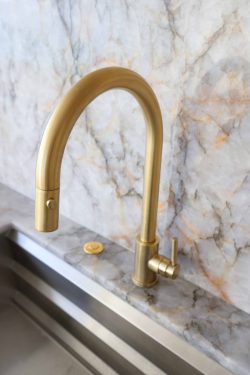 By the time you and your designer sit down to choose hardware for your project, your design direction is set. It's finishing touches time now. Get ready to have some fun.
Soft gold hardware is beautiful way to add subtle shine to your space. Brushed gold enhances cabinetry. Whether you choose color, like blue, or a wow factor finish, like high gloss laminate, gold hardware brings out the beauty.
Our Designers have used gold hardware in projects from the suburbs to the Chicago skyline with elegant results that vibrate with vibrant energy. Gold provides a luxurious look and lets you show off your personality.
There are different variations of gold hardware available.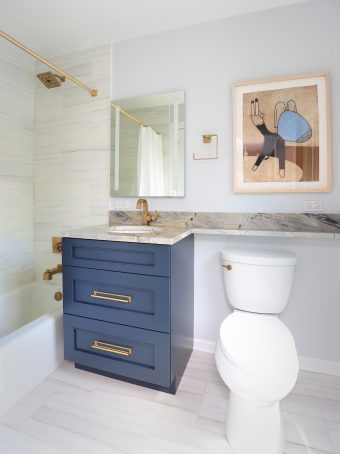 Explore brushed brass, polished brass and different shades of gold, bronze and brass. There are many variations in shine level, tone and even texture to consider.
Go with your instinct on what you like the most, but keep an open mind. Your perfect gold is one that complements the other design elements in the kitchen, including the natural light.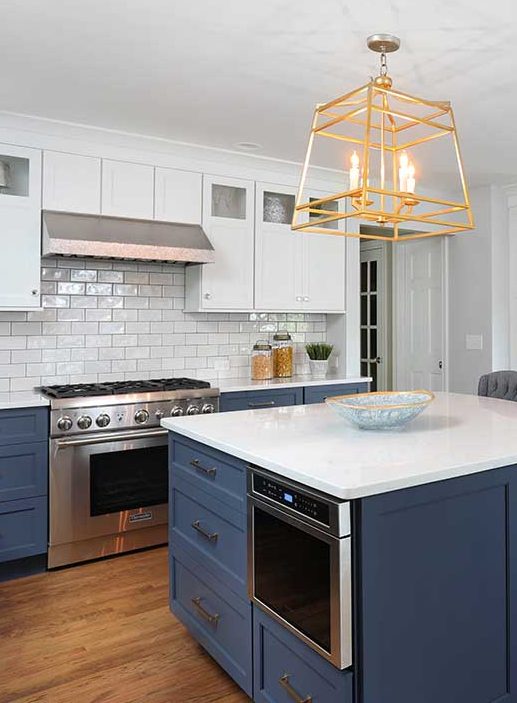 Speaking of light, gold-lined lighting fixtures are sweet spot to add some glimmer. These cast a beautiful glow at night and a nice graphic punch during the day.
Gold hardware is sophisticated and cheerful. It elevates your kitchen and makes it a happy, welcoming place to spend time. Transitional design is so elegant these days that touches of gold feel timeless, which is comforting as you prepare to invest in a remodel.
If you are thinking of remodeling your home, working with a design build firm simplifies the process by handling everything from design and drawings to permits and building. You can set up time to talk with a designer about hardware, cabinetry, and more to get the whole process started. Still exploring ideas? Check out the Normandy Remodeling photo galleries for inspiration. You can also follow along with us on Instagram, Facebook, Pinterest and TikTok.