Sophisticated Chicago Penthouse with Spectacular Views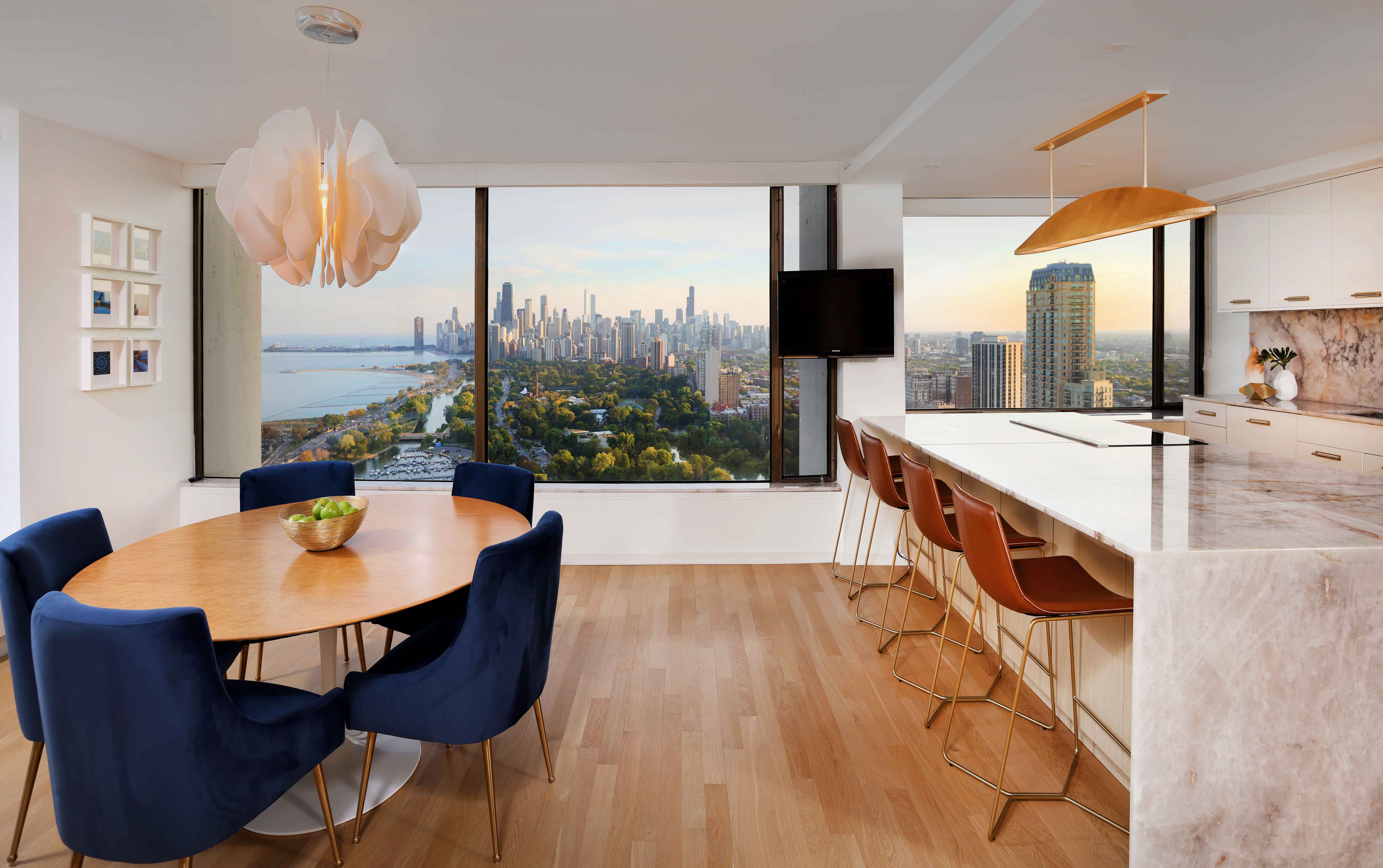 For those who adore a penthouse view, the challenge can be designing spaces that hold their own inside while allowing opportunities to gaze outside. This Chicago man-about-town worked with Normandy Designer Jennifer Cross, AKBD, to achieve that balance with spectacular results. In a full-circle moment, Jennifer partnered with her college kitchen and bath instructor, Suzann Nordstrom on the project. Together, these two women created something quite special.
"We were working with limited space, but an extraordinary view of Lincoln Park, Diversey Harbor, and the downtown skyline, plus Lake Michigan. Every decision was made with the idea in mind of creating a 'wow factor' kitchen at that same level of beauty," says Jennifer.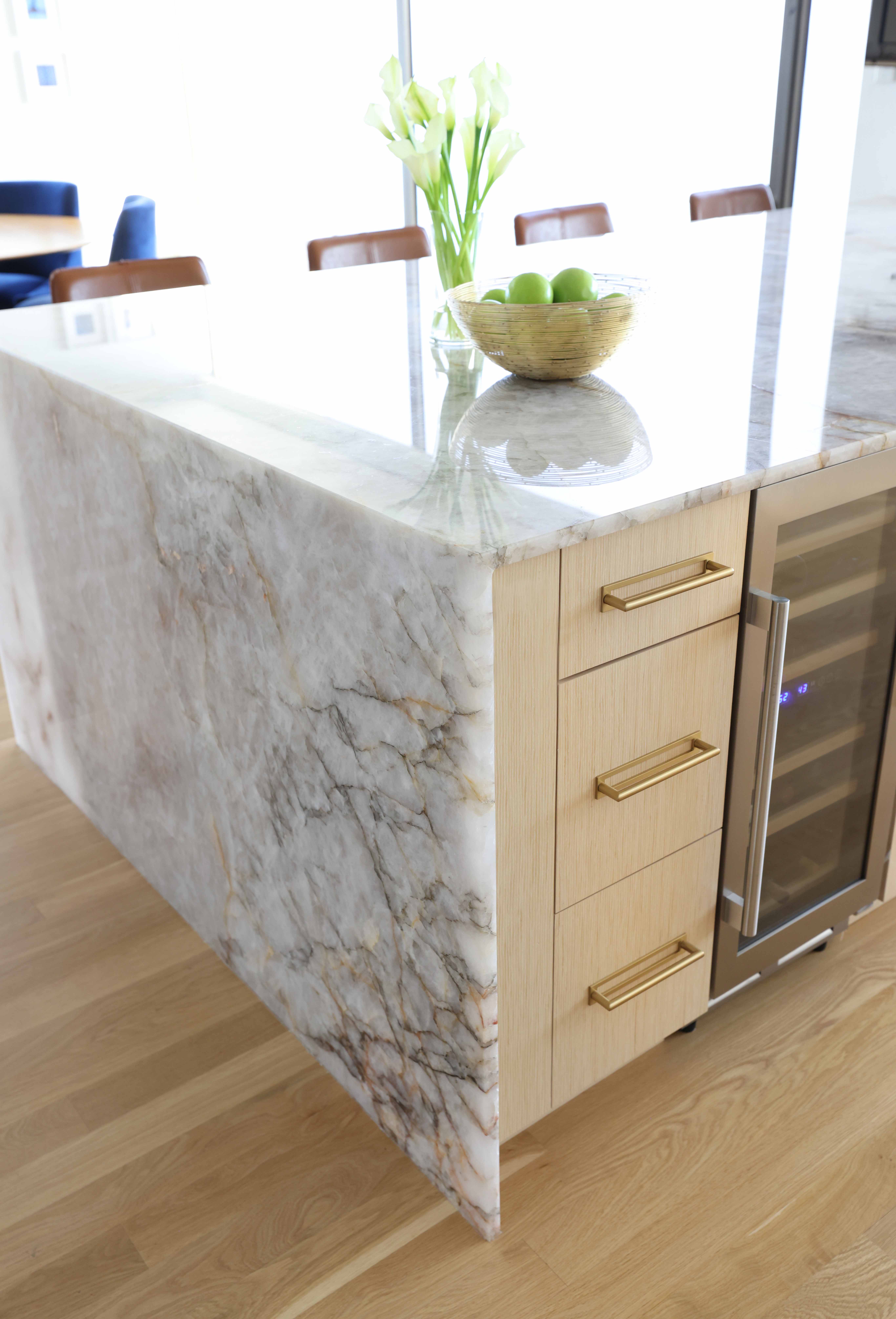 With the go-ahead to choose showy finishes, Jennifer designed an entertainer's kitchen with a contemporary vibe. "He chose the vertical grained cabinetry and requested a showstopping countertop," says Jennifer. Enter the waterfall edge countertop and slab backsplash, which are both mesmerizing with their swirls and exactly what he was envisioning.
"We played up the glamor with brushed gold hardware and faucet, upper cabinets in a high gloss finish and a sleek induction cooktop," says Jennifer.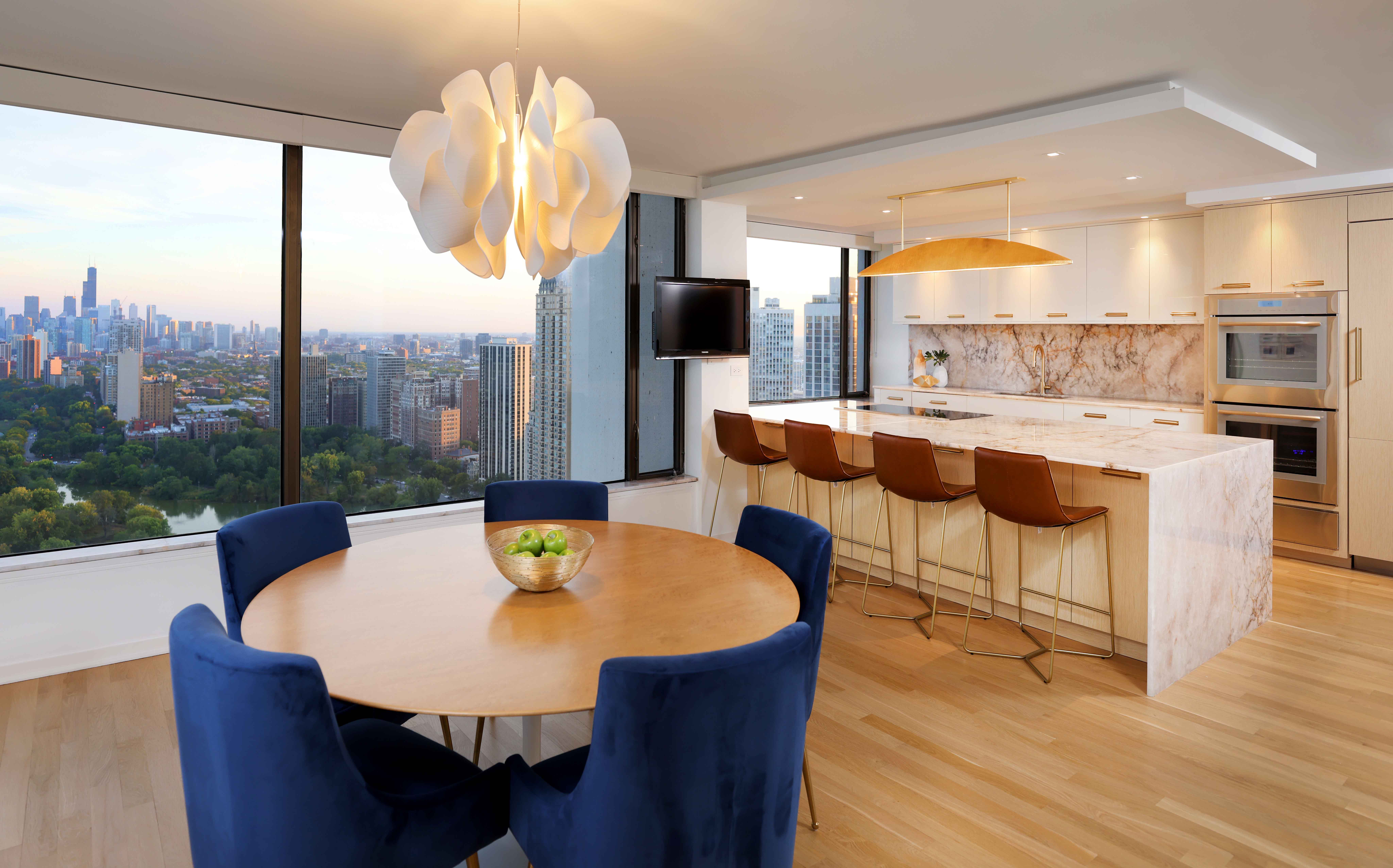 Lighting was more challenging than one would imagine. "Being on the top floor with concrete ceilings made it important to create a layered lighting plan," says Jennifer. She explains, "We added a cloud over the peninsula. This allowed us to install a significant pendant light that illuminates the kitchen." There is also a small soffit for lights that highlight the cabinets.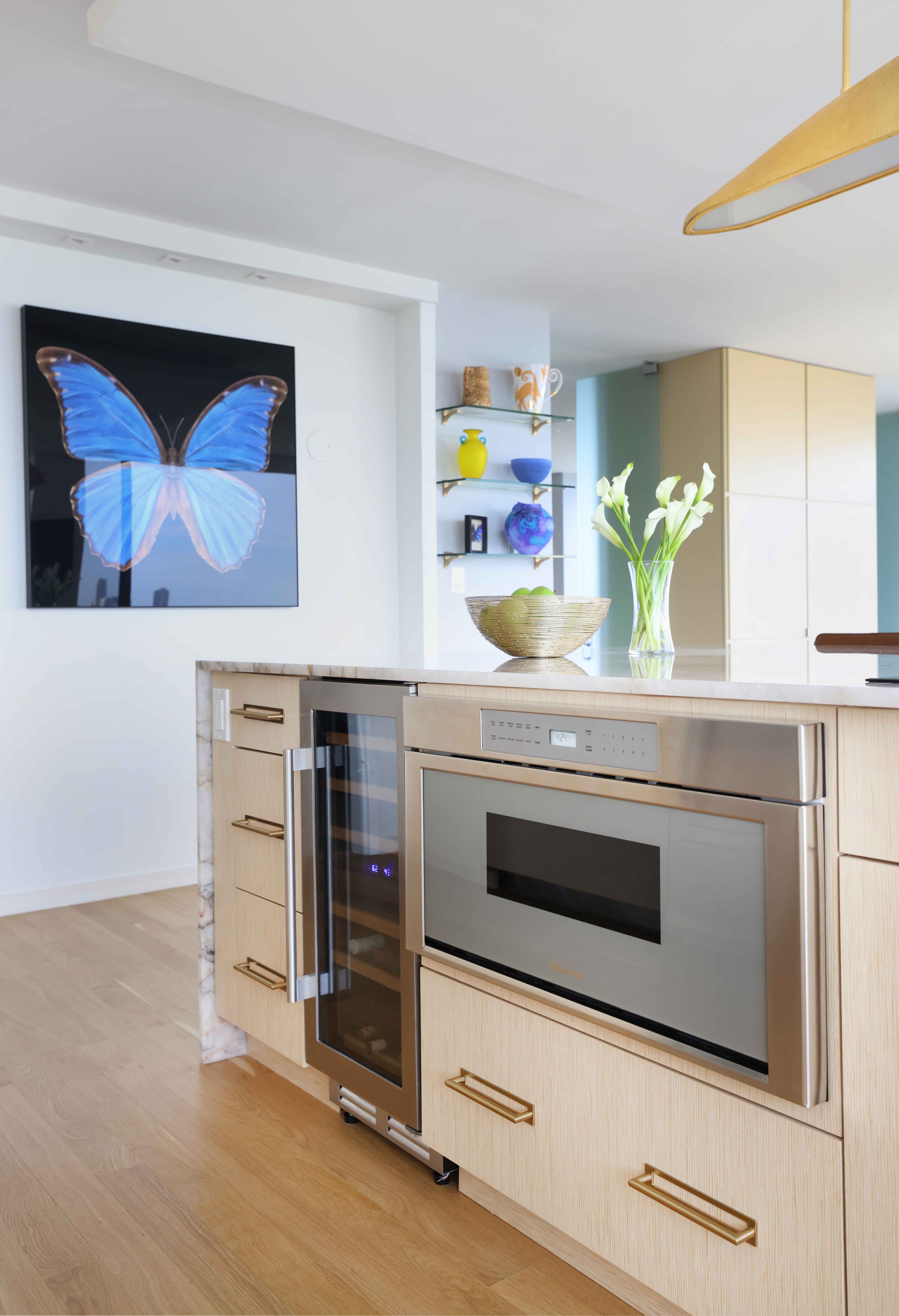 A wine fridge and double ovens make entertaining easier. There is also hidden storage in the peninsula for extra trays, glassware and other hosting essentials. This space can transform from chic living space to exquisite party pad in no time at all.
"We took a space that wasn't functioning as well as it could be and developed a design aesthetic that suits the owner and his elevated lifestyle," says Jennifer.
Do you see untapped potential in your kitchen? You can set up a time to talk to Jennifer about what's possible, what's new and exciting in kitchen design. You don't need the view to love an upgrade. There's inspiration to be found in the Normandy Remodeling photo galleries. We also share ideas on Instagram, Facebook and Pinterest. Follow along if you're feeling social.