Fresh and Forward Wilmette Kitchen Addition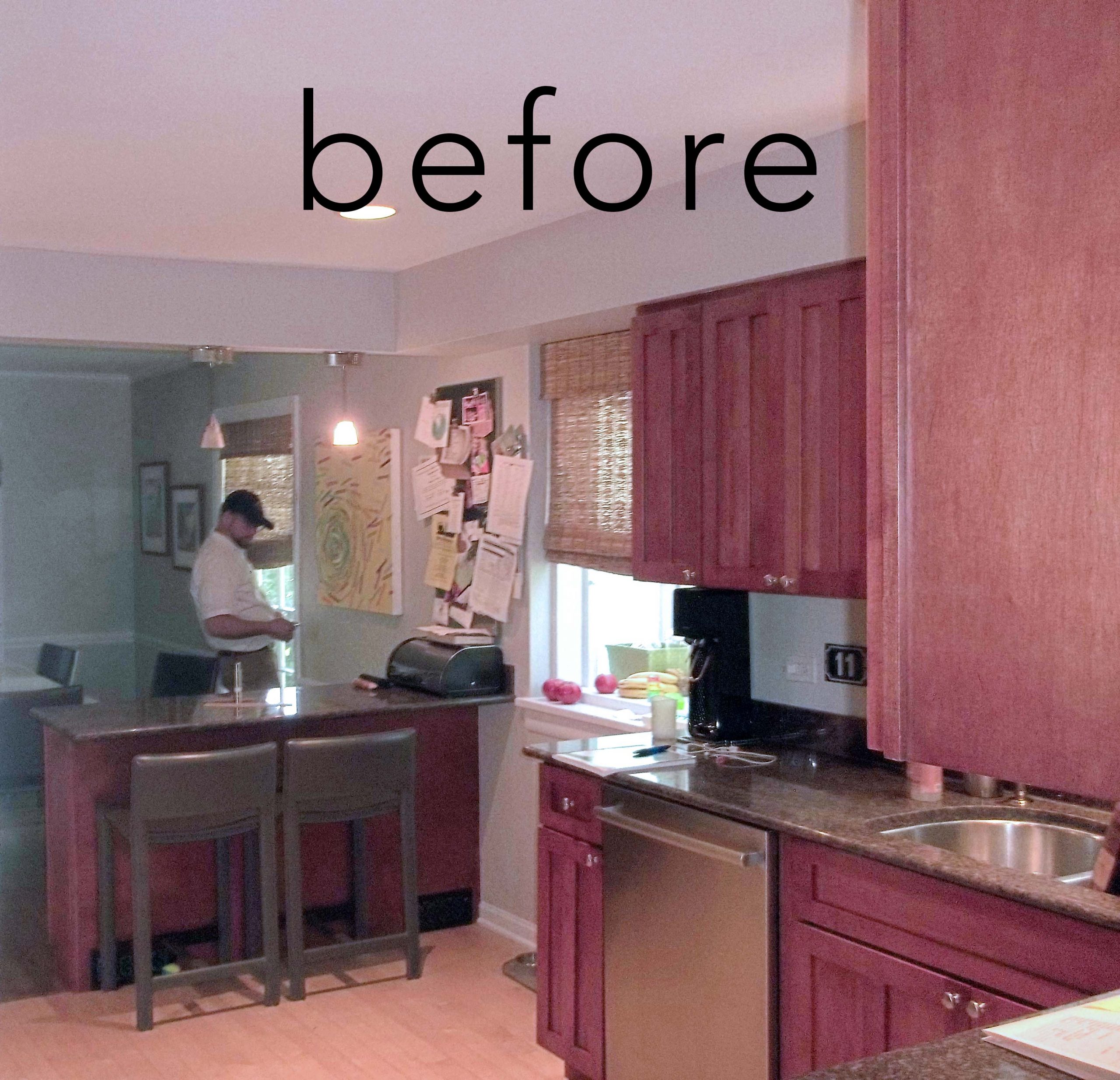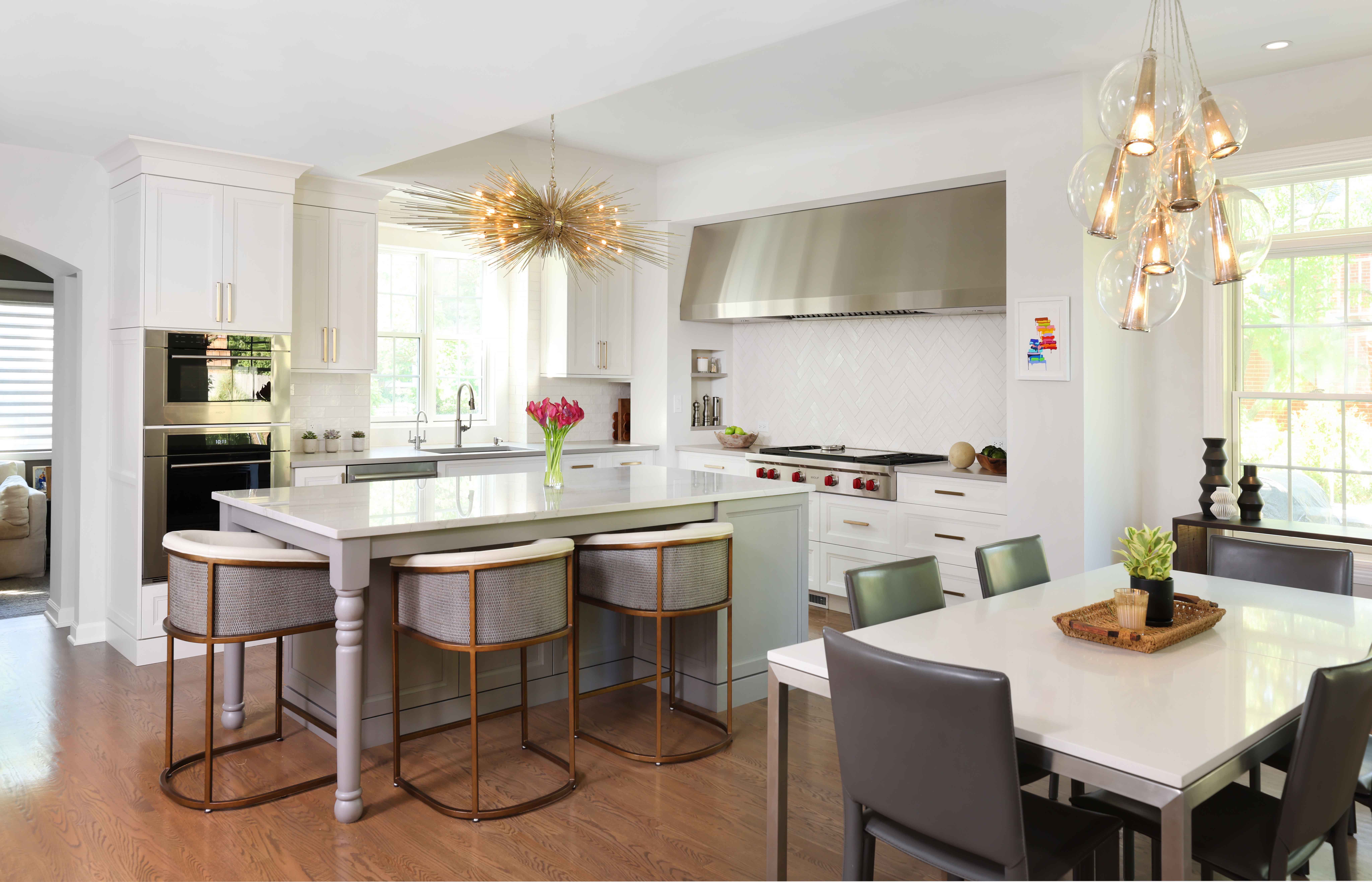 A pair of Wilmette professionals needed room to really cook. "He loves to cook and wanted a large range with a griddle and a separate double oven," says Normandy Designer Vince Weber. The existing kitchen was too small to comfortably accommodate this vision. Guided by their vision of elevated style, Vince created an addition that doubled the size of the kitchen, eliminating the need for a separate dining room.
"They wanted fresh, clean and timeless," says Vince, adding, "the idea was to lean on the transitional side with contemporary sentiments. The furnishings are more modern." The formal dining table is in the informal dining space, where it is complemented by other furniture that leans a little more contemporary.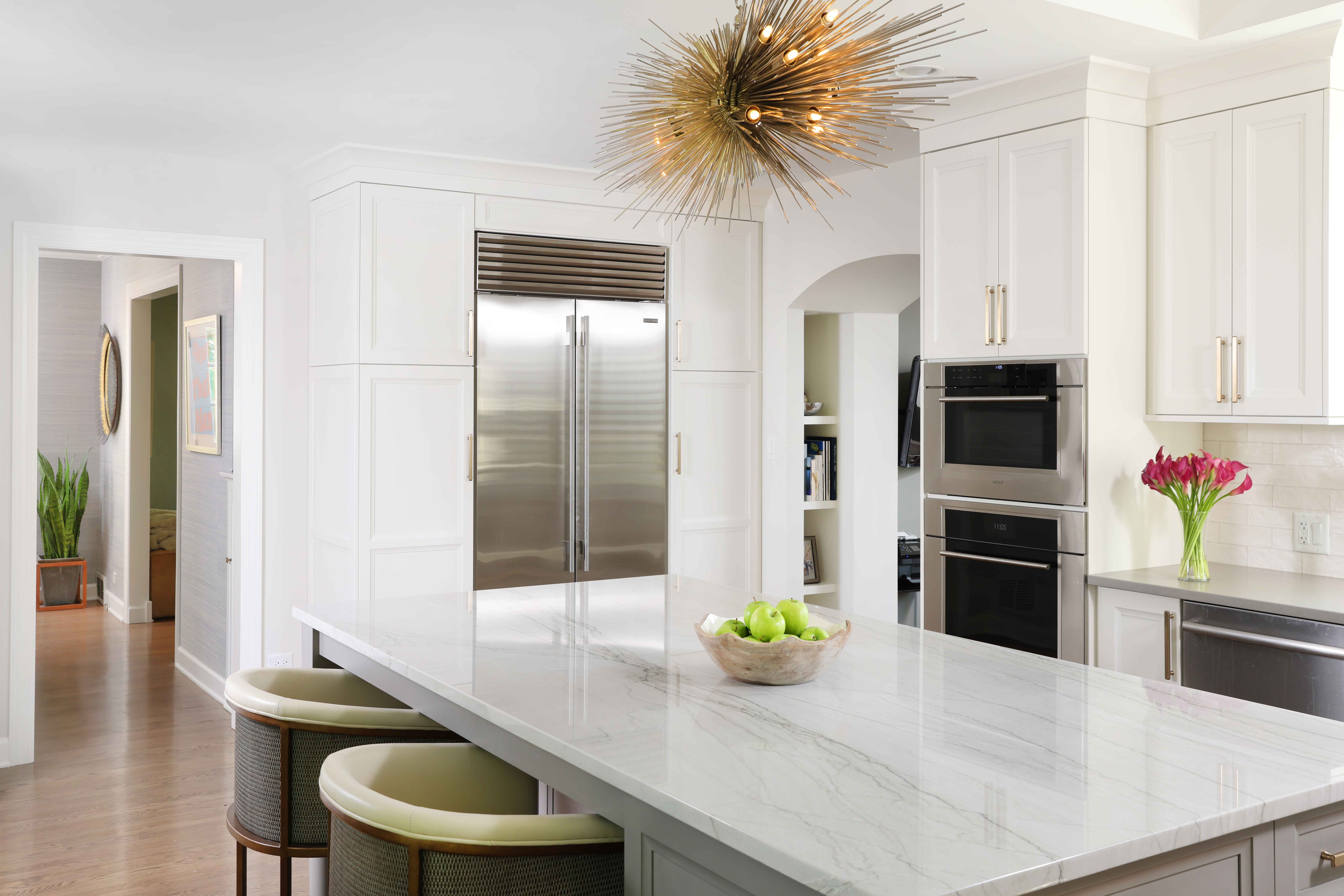 There's more seating at the oversized island, which is ideal for rolling out pastry dough or prepping bountiful side dishes. The large range is in its own hearth area, complete with a custom 10' stainless hood and a deceptively simple herringbone tile backsplash that actually took several orders of tile blended together to look just right.
Vince added in a coffee and cold beverage bar. This space makes it easy for everyone to fix their favorite cup in the morning and is a clever way to divert beverage seekers during busy meal prep times.
Beautiful archways on either side of the room add to the soaring feeling of the new, higher ceilings. One leads to a sitting area and the other to the mudroom. The sitting room archway includes niches for extra storage.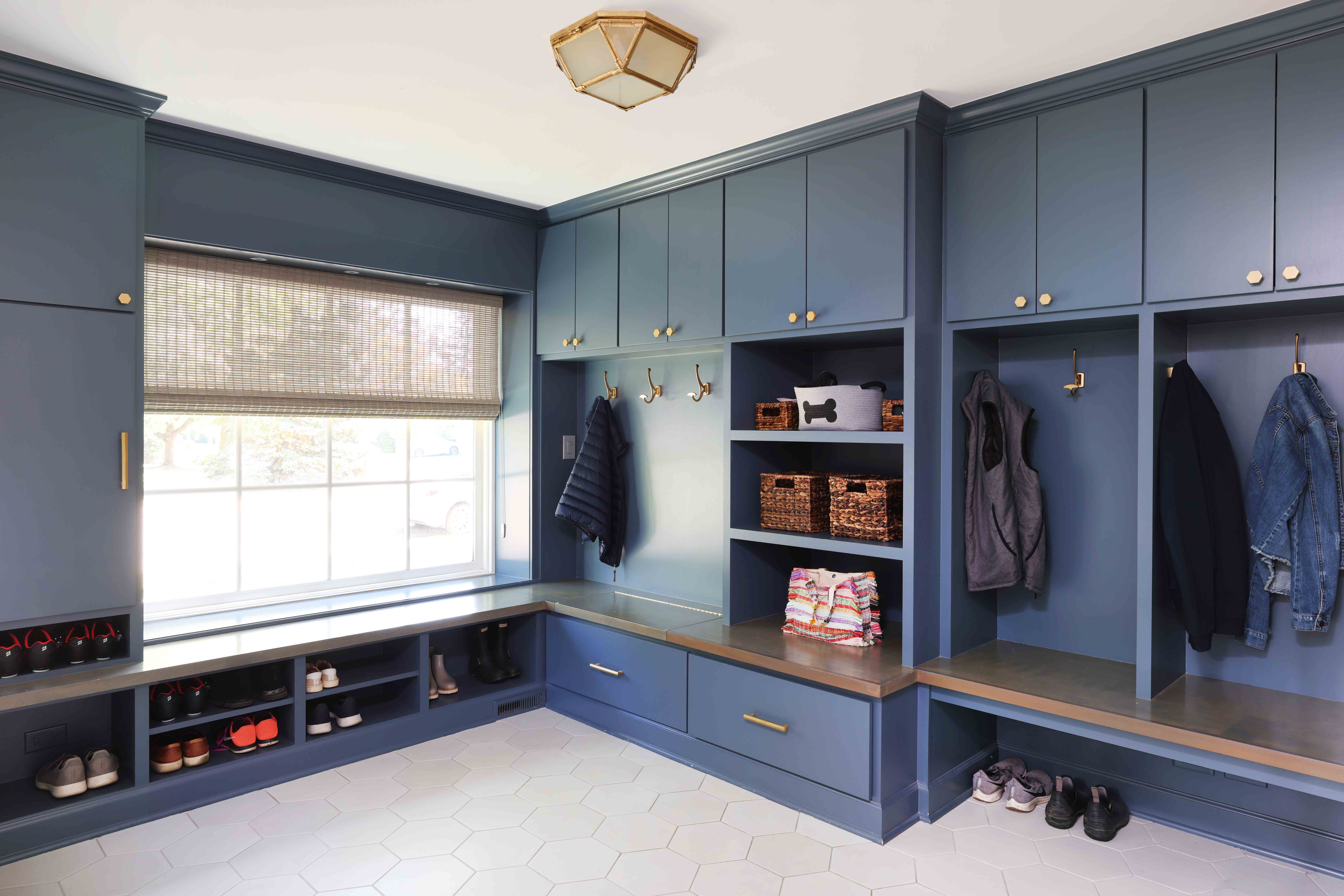 The mudroom is custom built, with bespoke cubbies, nooks for shoes and elegant brass hardware. The handsome blue paint enhances that timeless design. "It's amazing what a good carpenter and painter can do," says Vince.
The same hardware makes a statement in the kitchen. Statement lighting fixtures finish off this space that is both dazzling and welcoming. It's a destination now and no one wants to leave.
If you're thinking of an expanded kitchen with space for cooking, coffee and lively family entertaining, you can set up a time to talk to a Normandy Designer. There's inspiration to be found in the Normandy Remodeling photo galleries. For even more ideas, follow us on Instagram, Facebook and Pinterest.