Is a Waterfall Edge Right for You?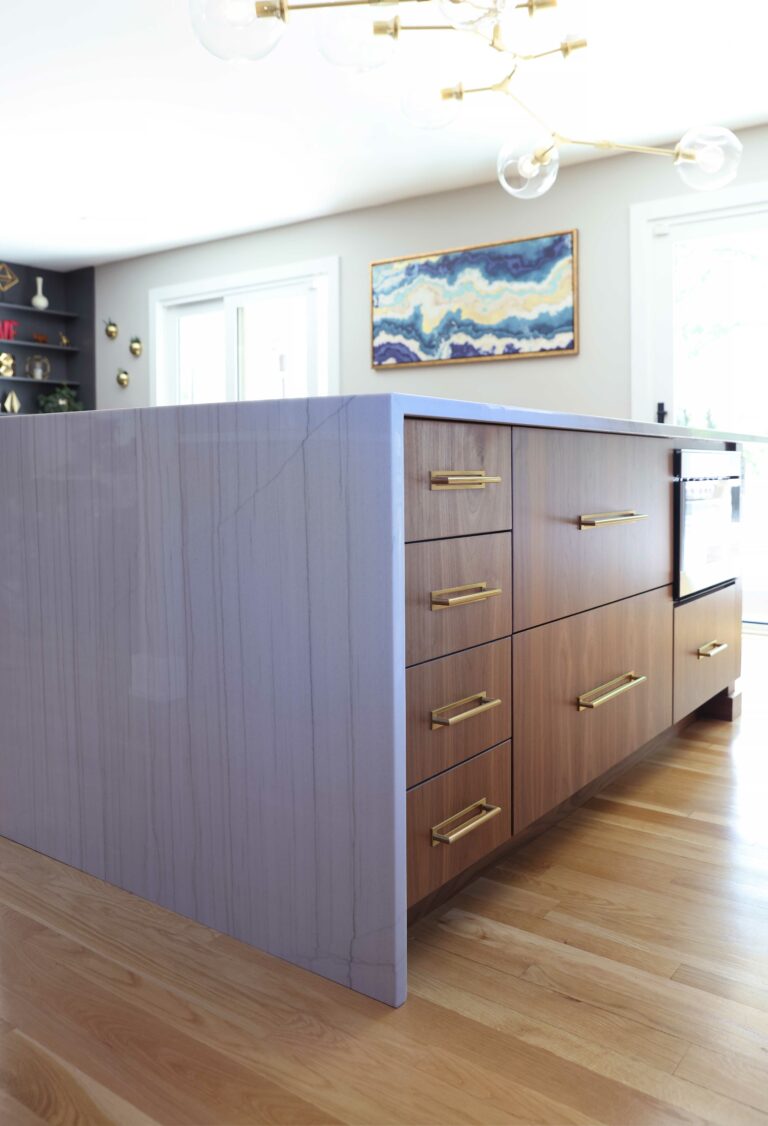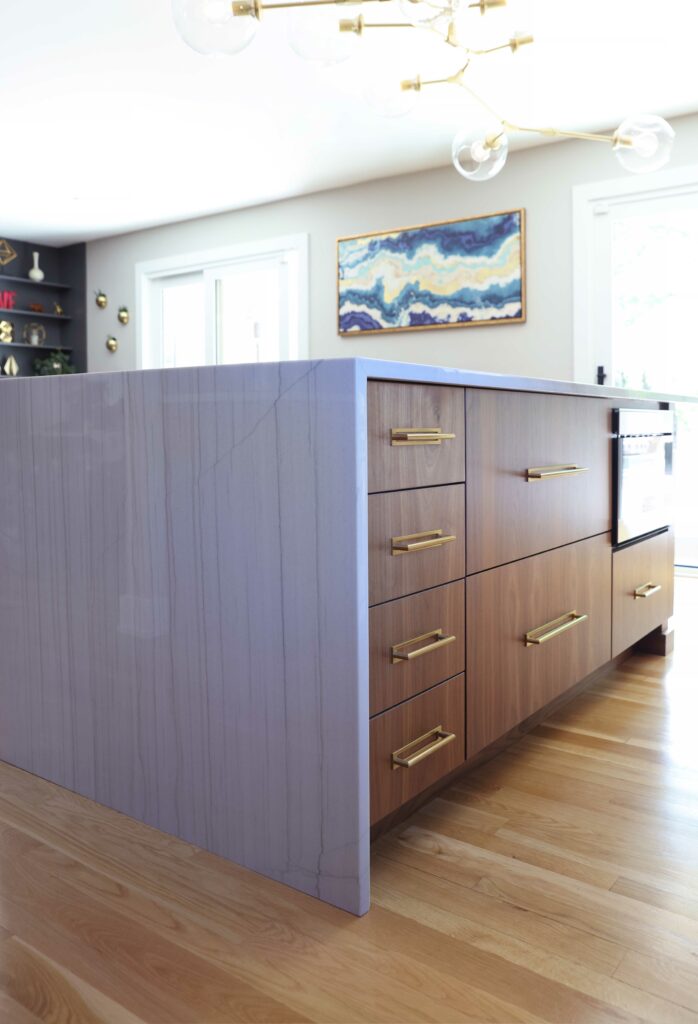 A waterfall edge has a striking visual appeal. It's all about looks and has become a popular choice for kitchen and bathroom countertops. Waterfall edges got their name because, unlike their horizontal counterparts, the countertop "flows" right over the side edges, straight down to the floor.
"This look is mostly desired by fans of modern and contemporary design," said Normandy Designer Laura Barber. "Although it can be incorporated into a traditional home too."
In addition to the "stunning" factor, waterfall edges are a savvy way to hide appliances, protect your wood cabinets, or tuck away your stools in an island or peninsula. From a practical perspective, they work really well in high traffic areas and can be easier to clean since they are a durable surface.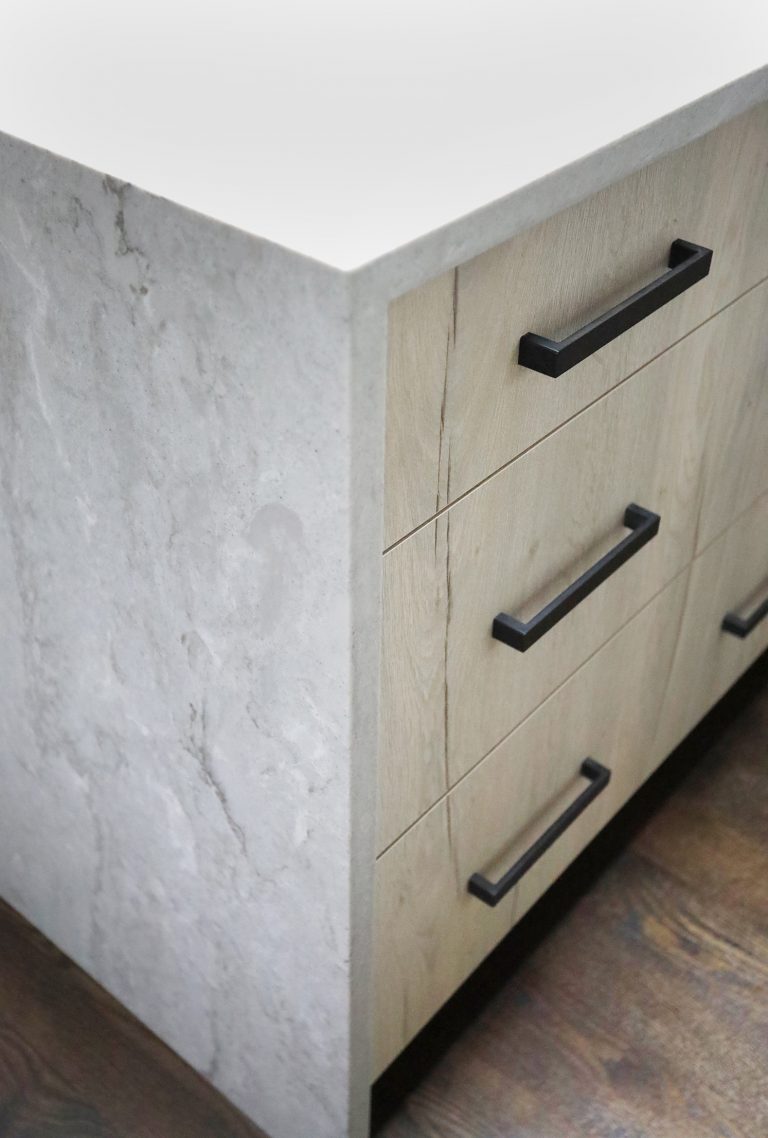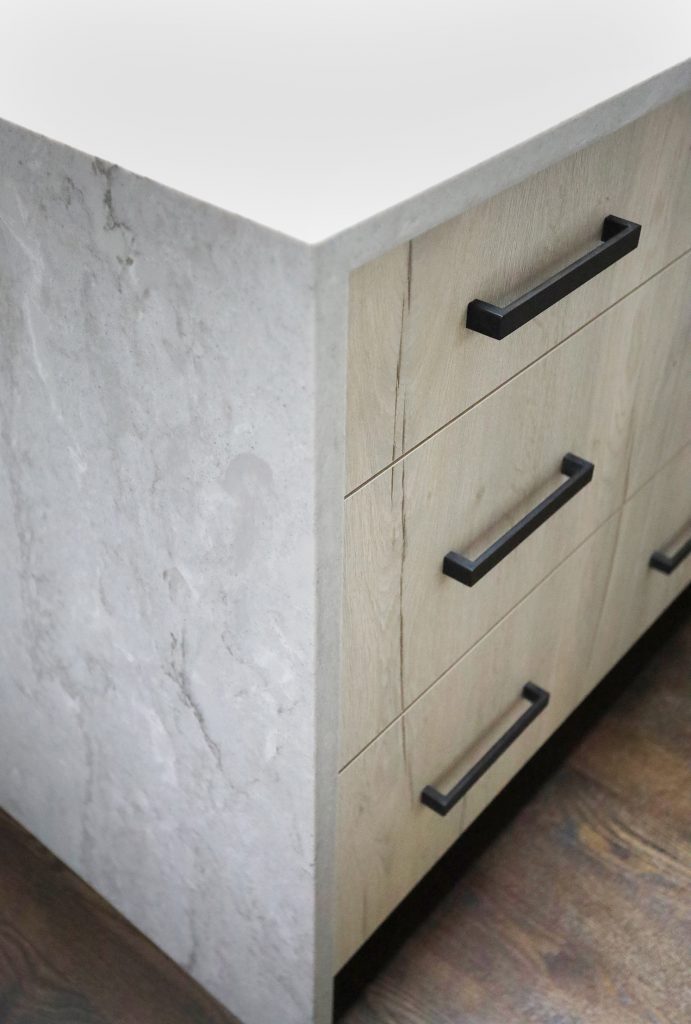 When choosing material for the countertop, make sure it is one that makes a statement. A natural stone with distinct veining such as a marble, quartzite and engineered stone are all great options. The tricky part is perfectly lining up the pattern, keeping the emphasis on the fluidity and continuity of the stone slab.  A mitre joint is the best way to make this work.
As more kitchens become gathering spots and bathroom renovations feel like personal spas, consider highlighting your counters with a sleek waterfall design and make it a focal point.
If you are looking to create a clean, updated look to your kitchen or bathroom or contemplating more extensive changes to your home, you can set up a time with Laura to talk about the possibilities. You can also learn more about bathrooms and other remodeling projects at an upcoming workshop. Check out the photo gallery or follow Normandy Remodeling on Facebook and Instagram for even more home tips and inspiration.