The Inspiration Station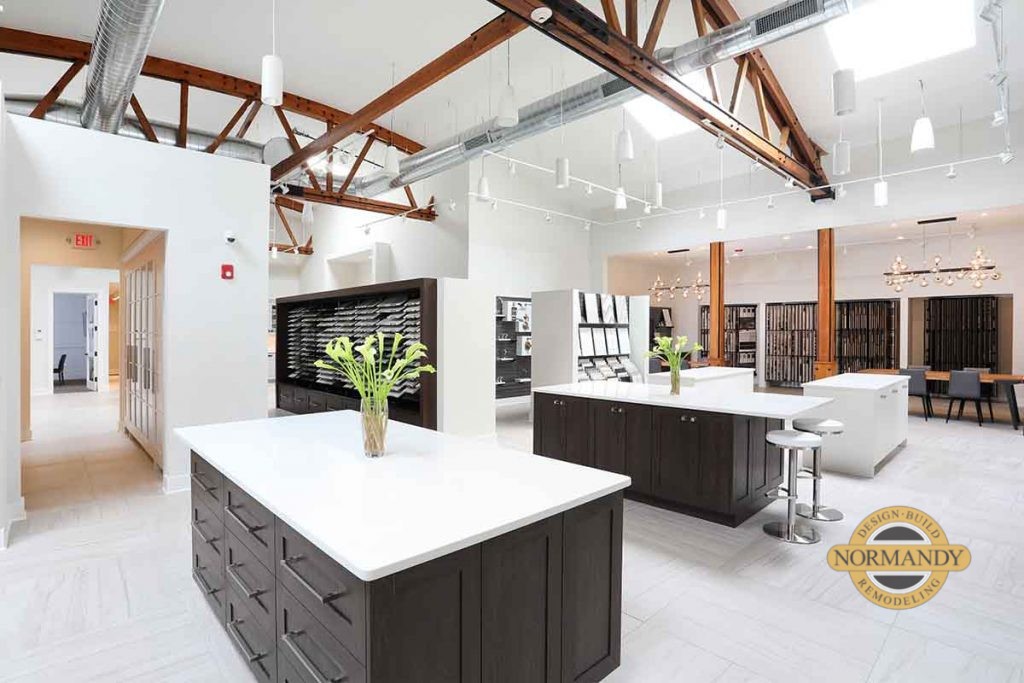 It's like a kid in the candy store. There is so much here to spark your imagination. Get inspired and don't worry if the things you are drawn don't seem to go together, that's what designers are for. They will connect the dots and create a beautiful space that will be filled with all of your favorite things.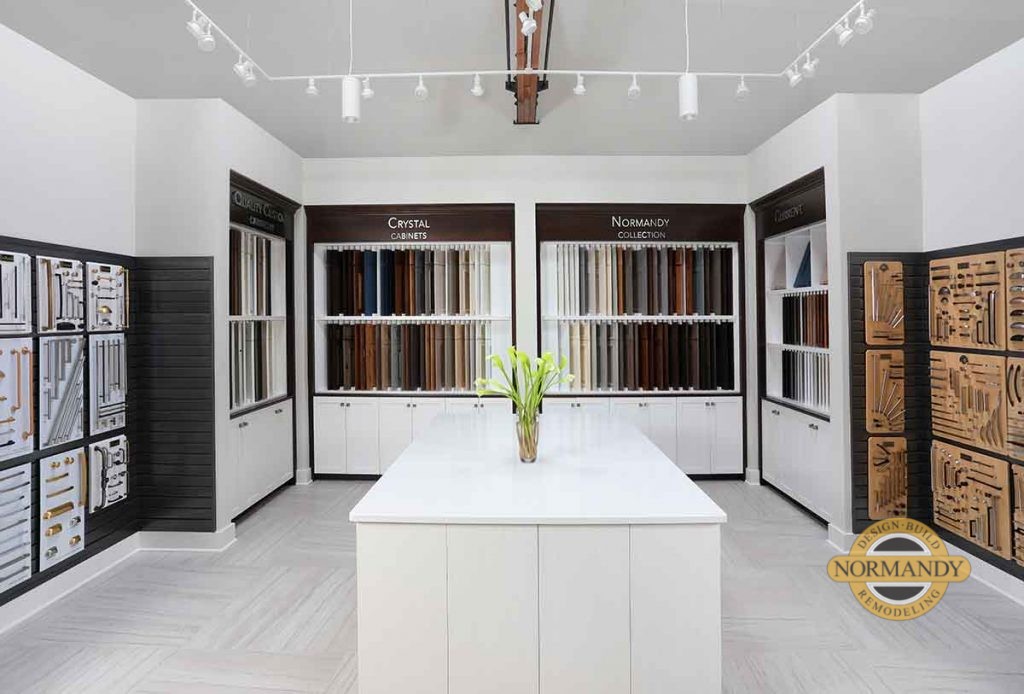 "We wanted to make the selection process as easy as possible for both our customers and our colleagues," said Normandy Designer Kathryn O'Donovan. "We had a lot of input from fellow designers and the benefit of a functional layout from our Hinsdale Design Studio," added colleague Liz Reifschneider.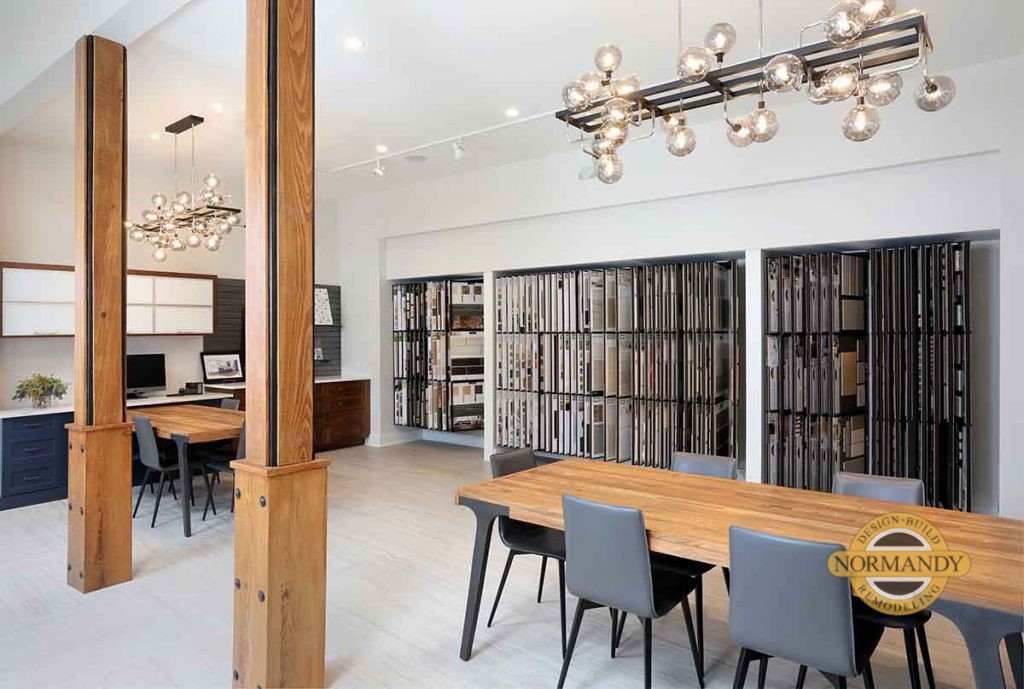 The skylights in the design studio flood the selections area with natural light making it bright and airy.  There are many different stations for customers to comfortably meet their designers to go over plans and layouts for their remodel.  Some of the desks are equipped with computer screens for a visual aid or a quick search on Pinterest or HOUZZ to show your designer your vision board for your forever home. The cabinetry, tile, flooring, and all fixture sample boards are organized by product and conveniently located on the perimeter of the room for easy access.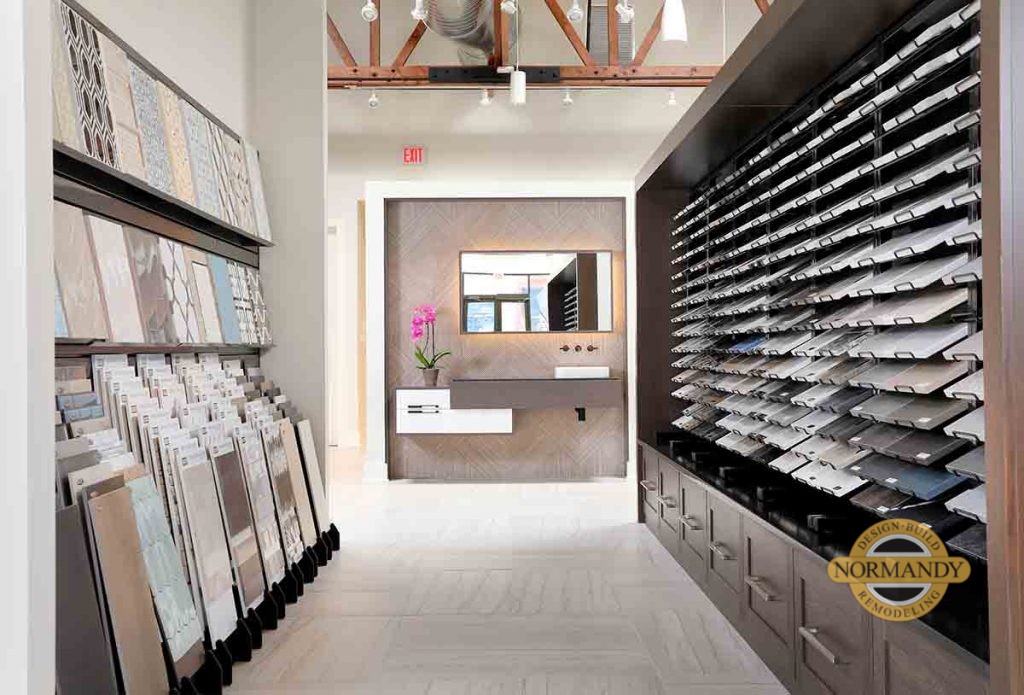 The new Normandy Remodeling North Shore Design Studio is now open in Evanston. Our hours are  Monday through Friday 10am to 5pm and Saturday 9am to 4pm. Stop by to take a look around and get inspired for your own remodeling project. For directions to the nearest Design Studio to you, visit normandyremodeling.com/showrooms.  You can also find inspiration for your addition, kitchen or major renovation at normandyremodeling.com or on Facebook, Twitter, Instagram or Houzz.