The Powder Room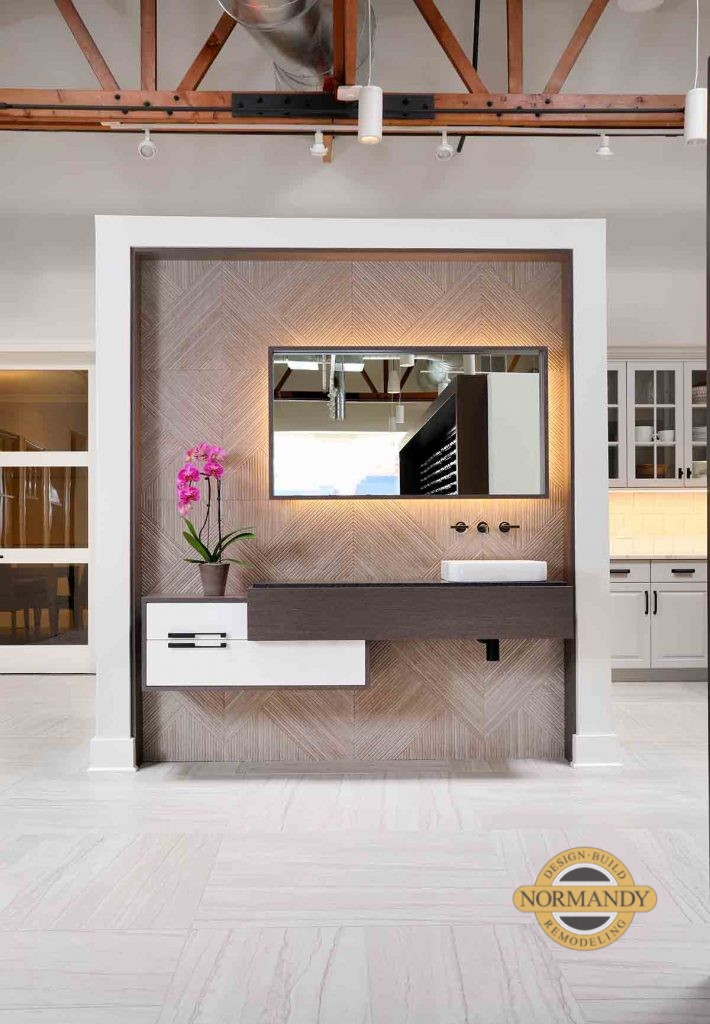 The perfect place to go big. The modern display of asymmetry in this powder room represents the ideal opportunity to show off your design style. Using a neutral palette and framing it with darker wood trim and black fixtures anchors the space.  Since powder rooms are the most frequently used by guests, why not showcase it in grand style?
"I gave this powder room a bit of personality when I designed it," said Normandy Designer Liz Reifschneider. "I wanted it to be a conversation starter when guests see it for the first time."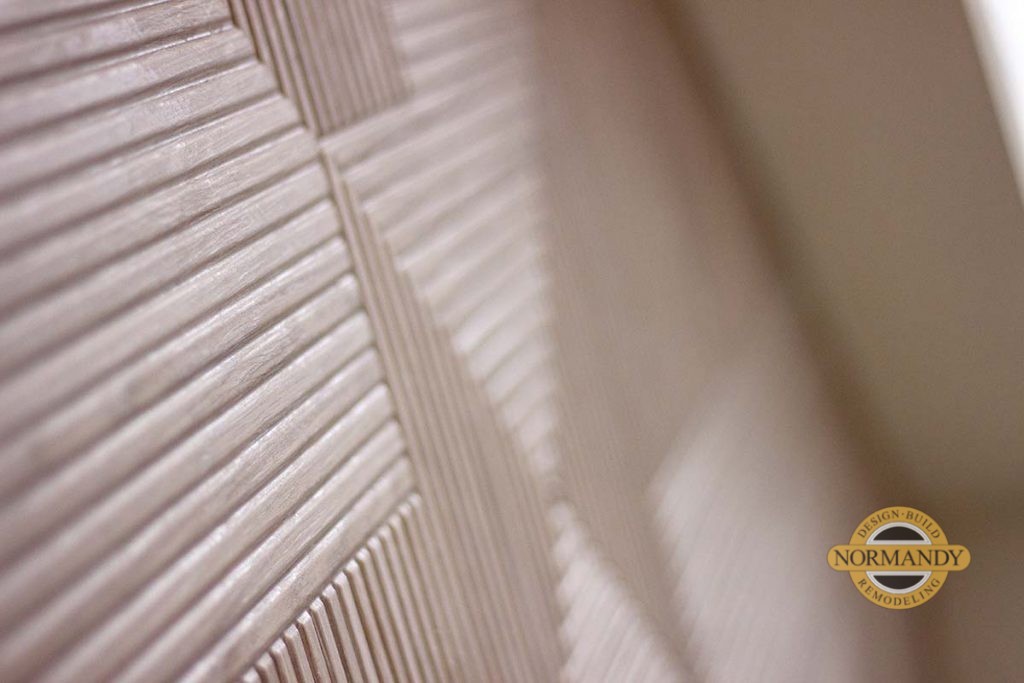 The geometric patterned wall is eye-catching while the back-lit mirror gives off soft and flattering light for guests. The black wall-mounted two handle faucet is sleek and intriguing, and definitely helps with keeping the room tidy.  The warm dark tones of the countertop help to highlight the white porcelain sink and the frameless drawers are convenient for storing hand towels.
This textured half-bath beauty is just one of the many stunning displays you'll find at the new Normandy Remodeling North Shore Design Studio. Stop by to take a look around and get inspired for your own remodeling project. For directions to the nearest Design Studio to you, visit normandyremodeling.com/showrooms.  You can also find inspiration for your addition, kitchen or major renovation at normandyremodeling.com or on Facebook, Twitter, Instagram or Houzz.