The Launch Pad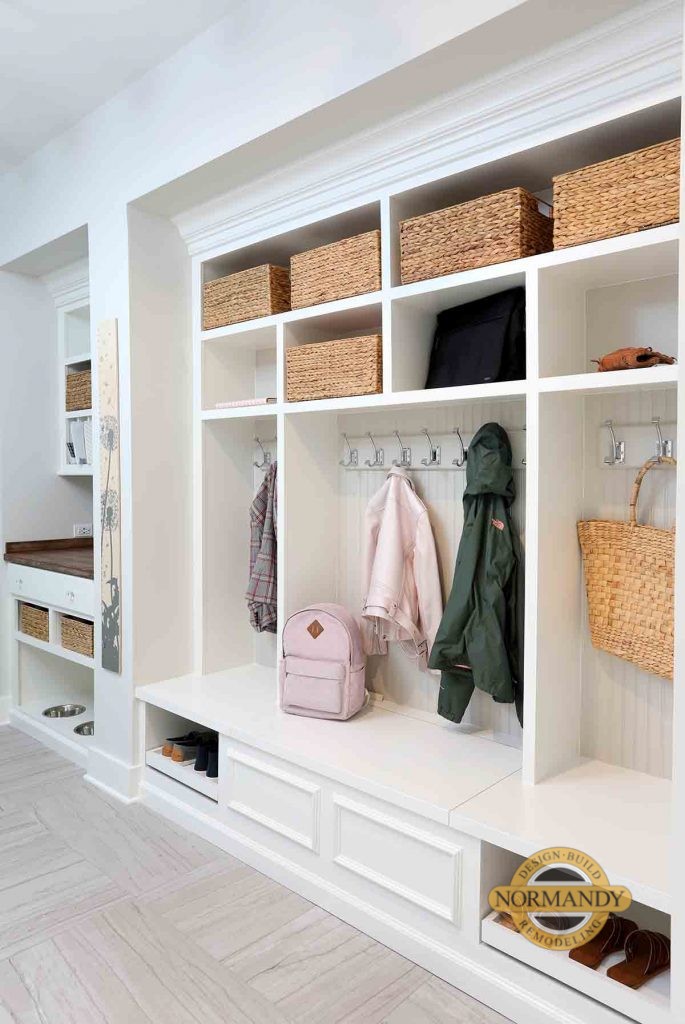 A great mudroom is not just a place to hide your stuff; it's about making the mad dash out the door less maddening. This well-designed space makes the best use of storage with custom carpenter-built cabinetry allowing all family members a spot for their needs, down to the family pet. That mountain of shoes and boots will become a thing of the past and out of sight.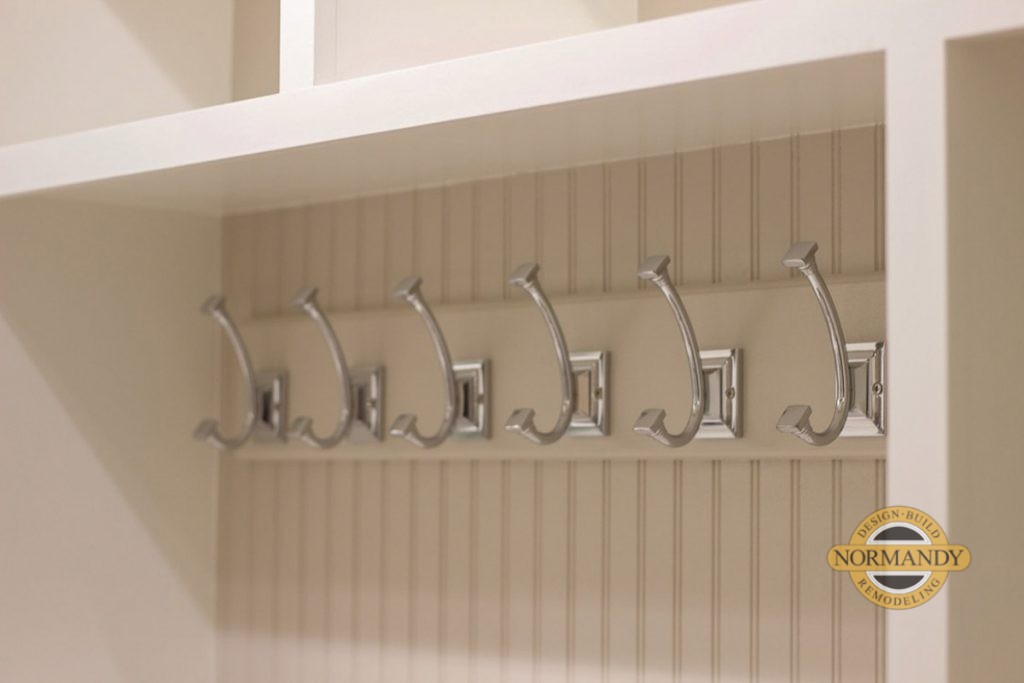 "I set out to create a mudroom that was more than just a place to store coats and backpacks," said Normandy Designer Kathryn O'Donovan. "I planned a mudroom that created a smooth transition between the outside and the inside."
Carpenter-built cabinetry allows you to customize the shelving and drawers based on your storage needs. Mail slots are a convenient way to organize important documents for each member of the family and there's even a convenient docking station for a quick charge. Bench seating on top of pull-out shelves is great for pulling on boots and shoes in a hurry. There are plenty of hooks to hang coats and backpacks and surplus storage under the bench for sports equipment.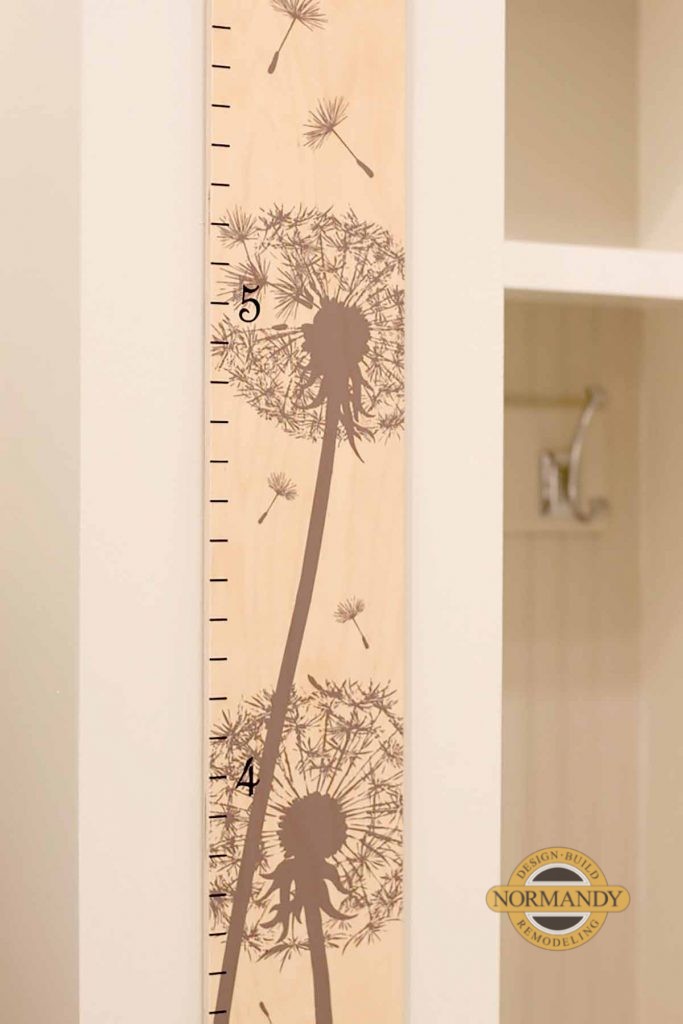 Everything was thought of to keep you organized and make your life a little less hectic even down to the built-in pet dishes. This stunning display is just one of many you'll find at the new Normandy Remodeling North Shore Design Studio. Stop by to take a look around and get inspired for your own remodeling project. For directions to the nearest Design Studio to you, visit normandyremodeling.com/showrooms.  You can also find inspiration for your addition, kitchen, or major renovation at normandyremodeling.com or on Facebook, Twitter, Instagram, or Houzz.