A Family Affair Basement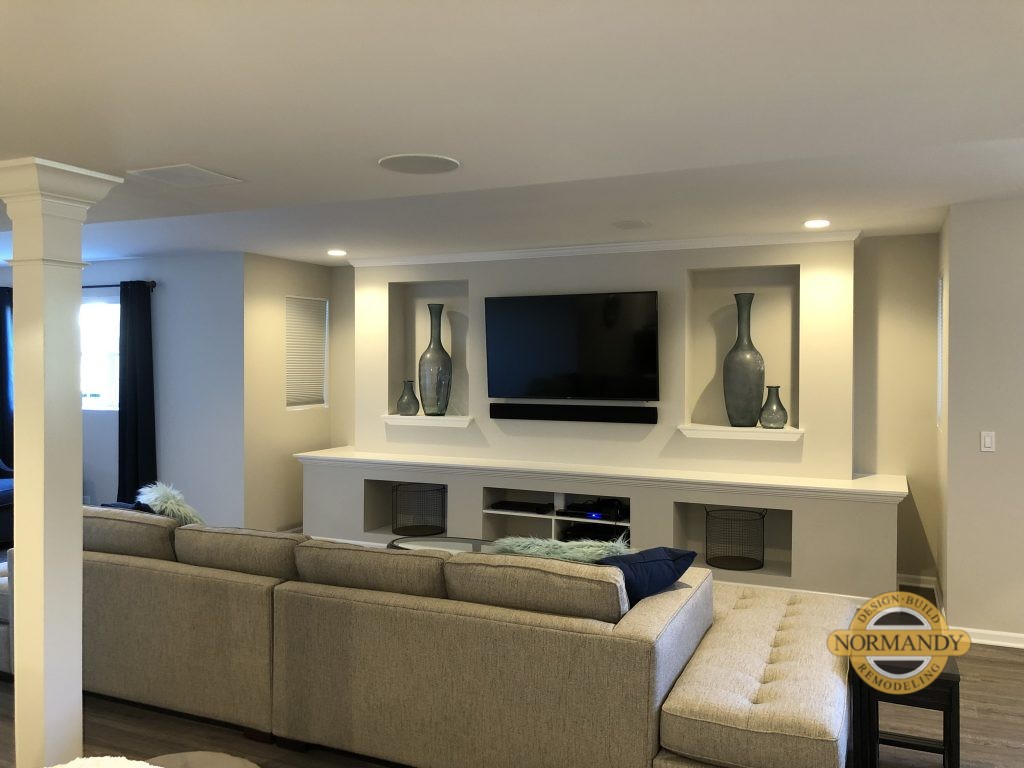 In days gone by, a drop ceiling, a bit of paneling on the walls, and a TV could turn a basement into a "finished" recreation room. When it comes to creating a modern lower level for everyday use, most homeowners now demand higher-quality finishes and a multi-function space.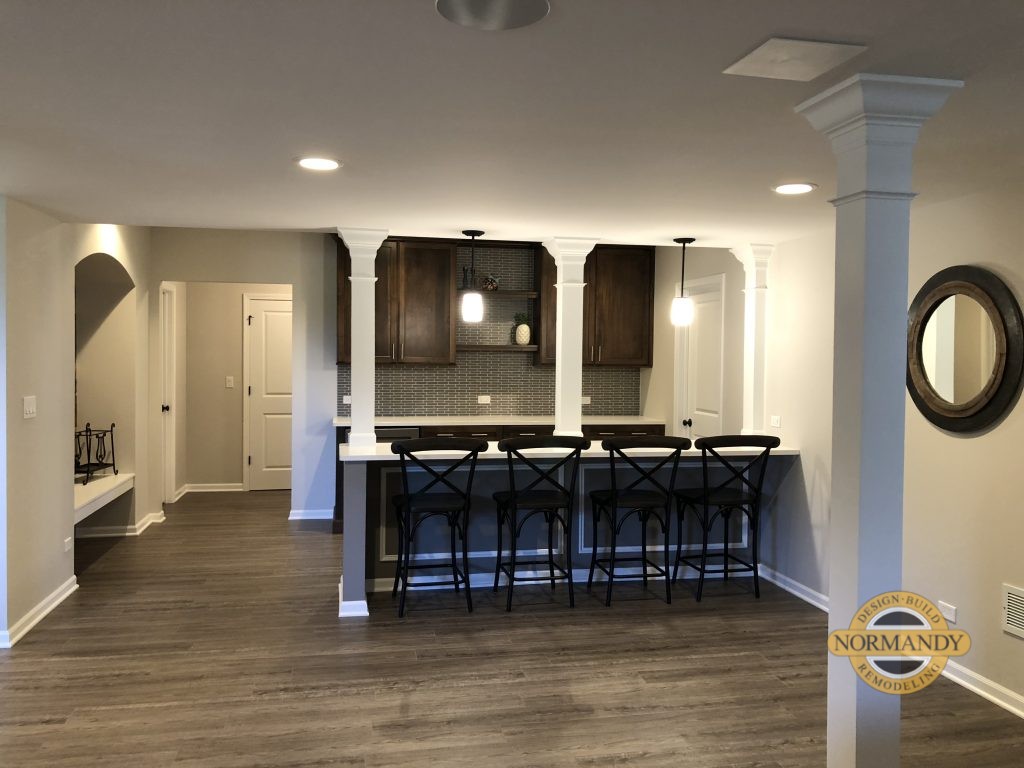 "Converting your basement into finished space is a great way to use every inch of your home's footprint," said Normandy Designer Jeremy Paris. "When you are working with a wide open space like a basement, the options are endless for creating the living area you've always envisioned."
Many times there are natural divisions in a basement such as structural beams and columns that determine the layout. The primary social space typically flows from where you enter the basement and the other rooms or functions are located on the periphery.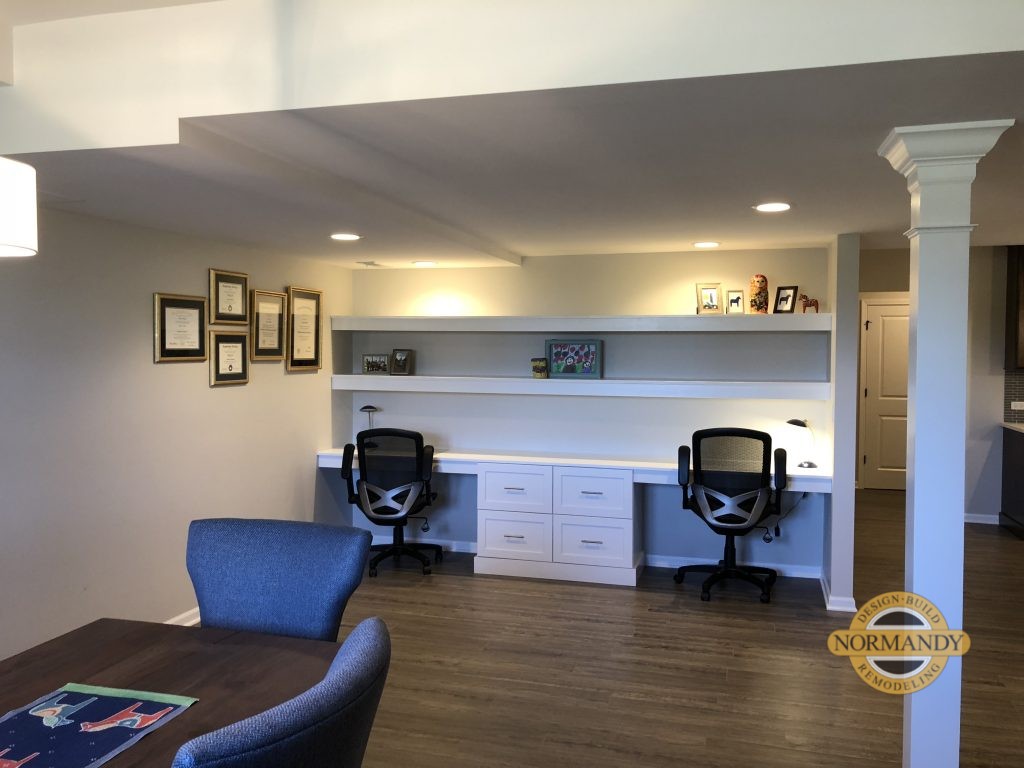 A finished basement can serve as an entertainment room, complete with a lounge area and a large, flat screen television with built in cabinetry and a bar. A perfect setting for the whole family to enjoy a movie, teens and tweens to play video games, or overflow space for entertaining. The other areas of the basement can be designated for a playroom for little ones, a home office, or fitness area, rounding out the space and making it multi-functional for all to enjoy. Just be sure to account for access to mechanical equipment and leave room for a storage area for luggage, holiday décor and other large and infrequently used items.
If you host out-of-town guests frequently in your home, then you may want to consider turning part of your basement into a space for company, adding a bathroom, bedroom and even a small kitchenette. This could be an investment in the future and act as a mini-apartment for adult children that opt to move home for a bit.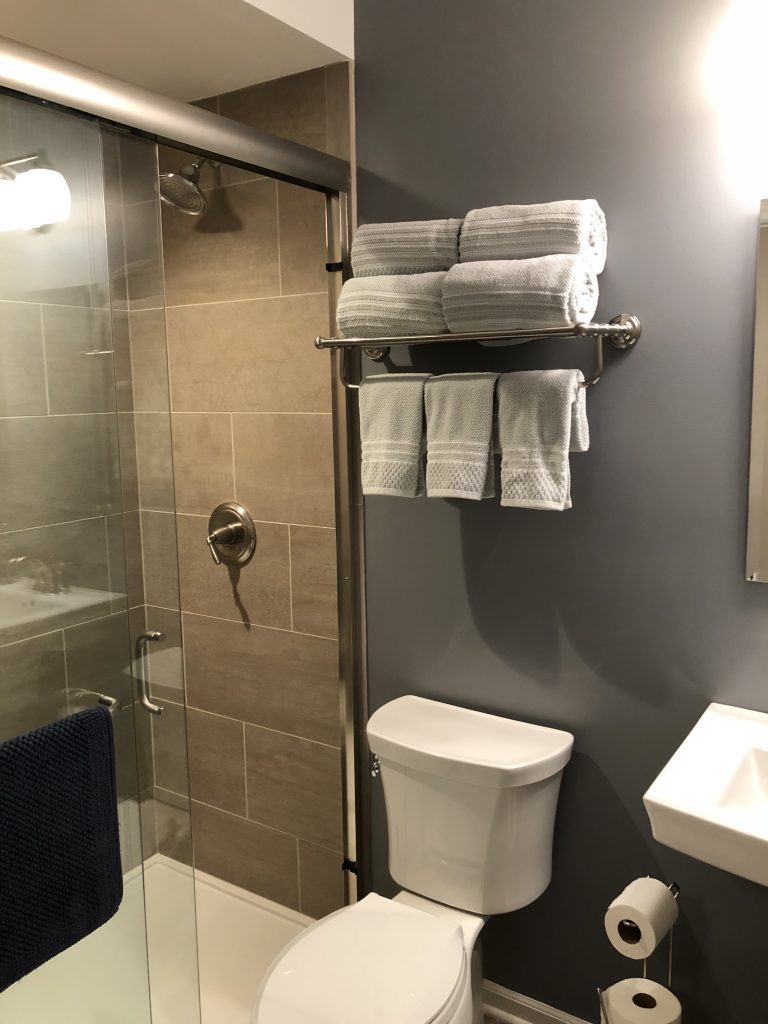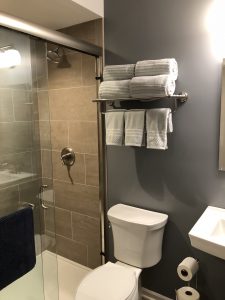 "Using similar fixtures and finishes from the rest of your house in your lower level remodel will help you turn your basement into a room that looks and feels truly part of the home rather than an after-thought," Jeremy added.
If you are looking for ways to make the best use of your basement or contemplating more extensive changes to your home, you can set up a time with Jeremy to talk about the possibilities. You can also learn more about additions, kitchens or other remodeling projects at an upcoming workshop. Check out the photo gallery or follow Normandy Remodeling on Facebook and Instagram for even more home tips and inspiration.