City Scape Kitchen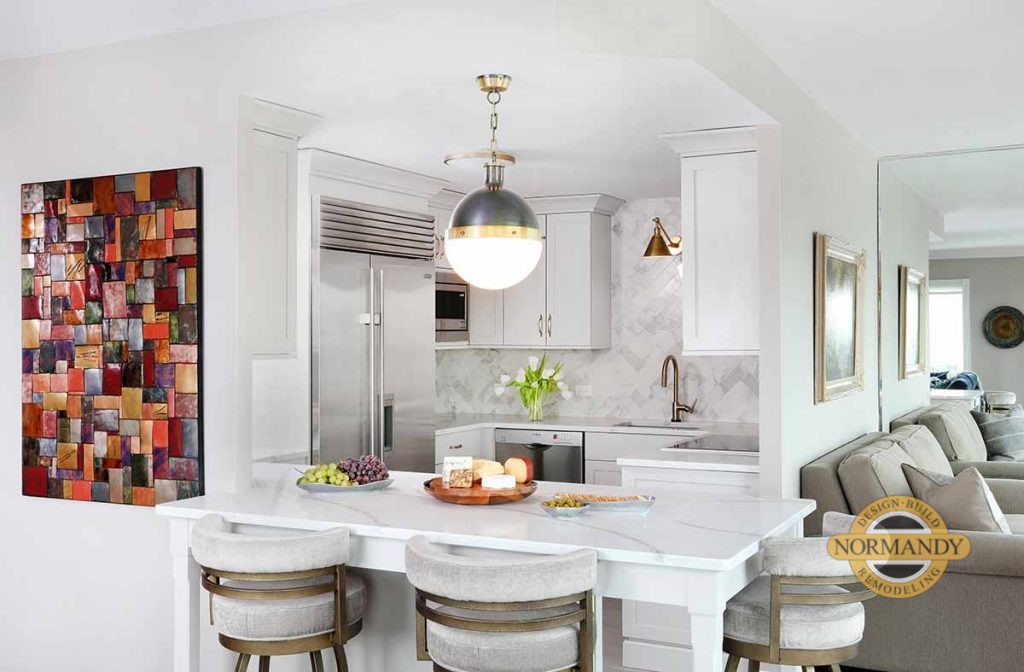 This high rise condominium kitchen in the heart of Chicago was in need of an update. This project was for a couple of empty-nesters who relocated from Kentucky. They purchased the condo because of its fabulous location, knowing the kitchen would need an update to fit their lifestyle.
The finishes were dark and outdated, and there was an obtrusive mirrored backsplash encompassing the space. The existing cabinets were hung too high making it difficult to reach what was in them. And, the layout of the kitchen didn't allow for more than one person to cook at one time. Normandy Designer Leslie Molloy, CKBD, stepped in to help guide their remodeling journey.
"Although we were confined to the condo's footprint, we were able to push the kitchen out two feet," said Leslie. "This extra footage make a significant difference. It allowed us to create the casual dining area they wanted and to design a better layout to accommodate the existing SubZero refrigerator."
The extra room allowed for a peninsula with seating for quick meals, and a beverage fridge for entertaining guests in addition to the SubZero refrigerator. They both enjoy cooking, so we also changed the layout slightly to allow for more than one person to cook at the same time.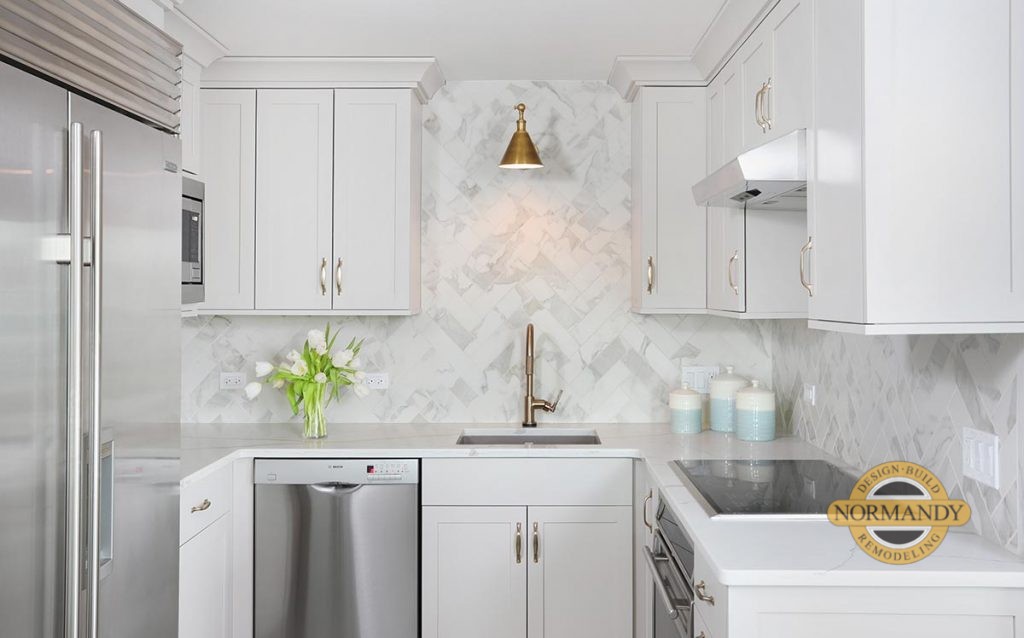 "They wanted the look of a white kitchen without the durability concern, which I fully support. The kitchen features gray painted cabinetry that could almost be mistaken for white," added Leslie. "We also chose a marble-look porcelain tile backsplash that is carried up to the ceiling for a clean cohesive look that complements the cabinets." The look is completed with a brushed-brass facet, hardware, and decorative light fixtures to bring warmth to the space.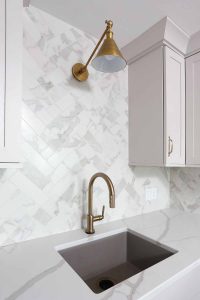 Storage was extremely important for this couple since they were downsizing from a single family home.  Swing out corner shelving is a great solution for them.  This new kitchen is perfect for everyday living and as well as entertaining and will suit their needs for years to come.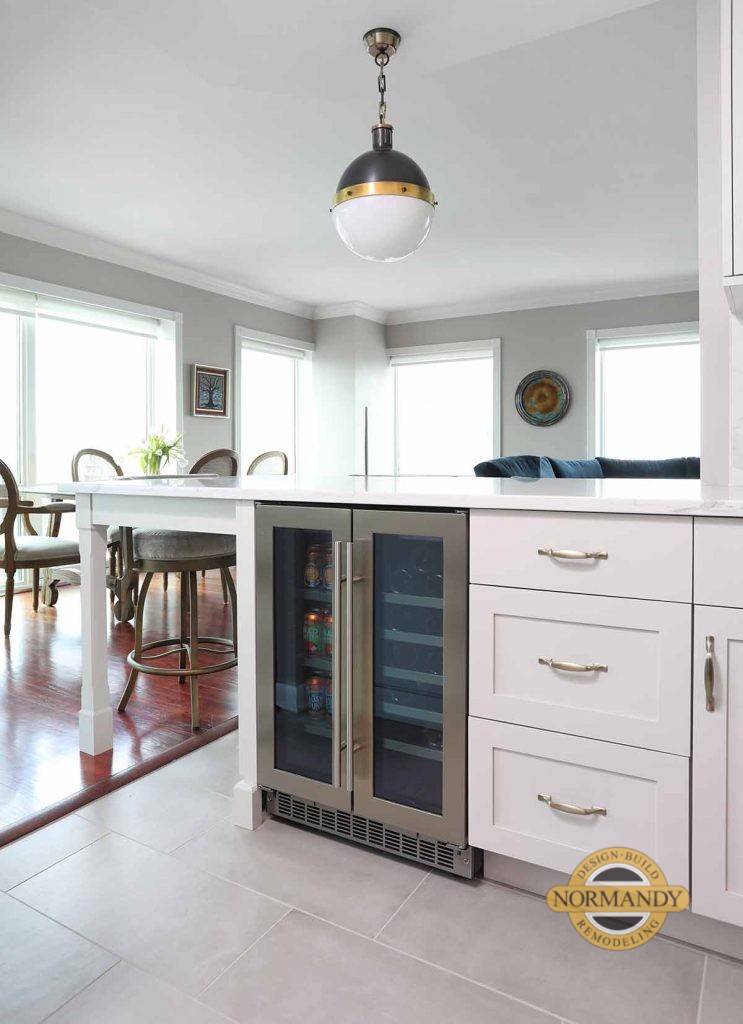 If you have a similar project or are thinking of updating your kitchen, set up a time to meet with a Normandy Designer to discuss your remodeling needs. You can also follow Normandy Remodeling on Facebook, Twitter and Instagram or check out the Normandy photo gallery for more design ideas and inspiration.