Vintage La Grange Home Now Ready for the next 80 Years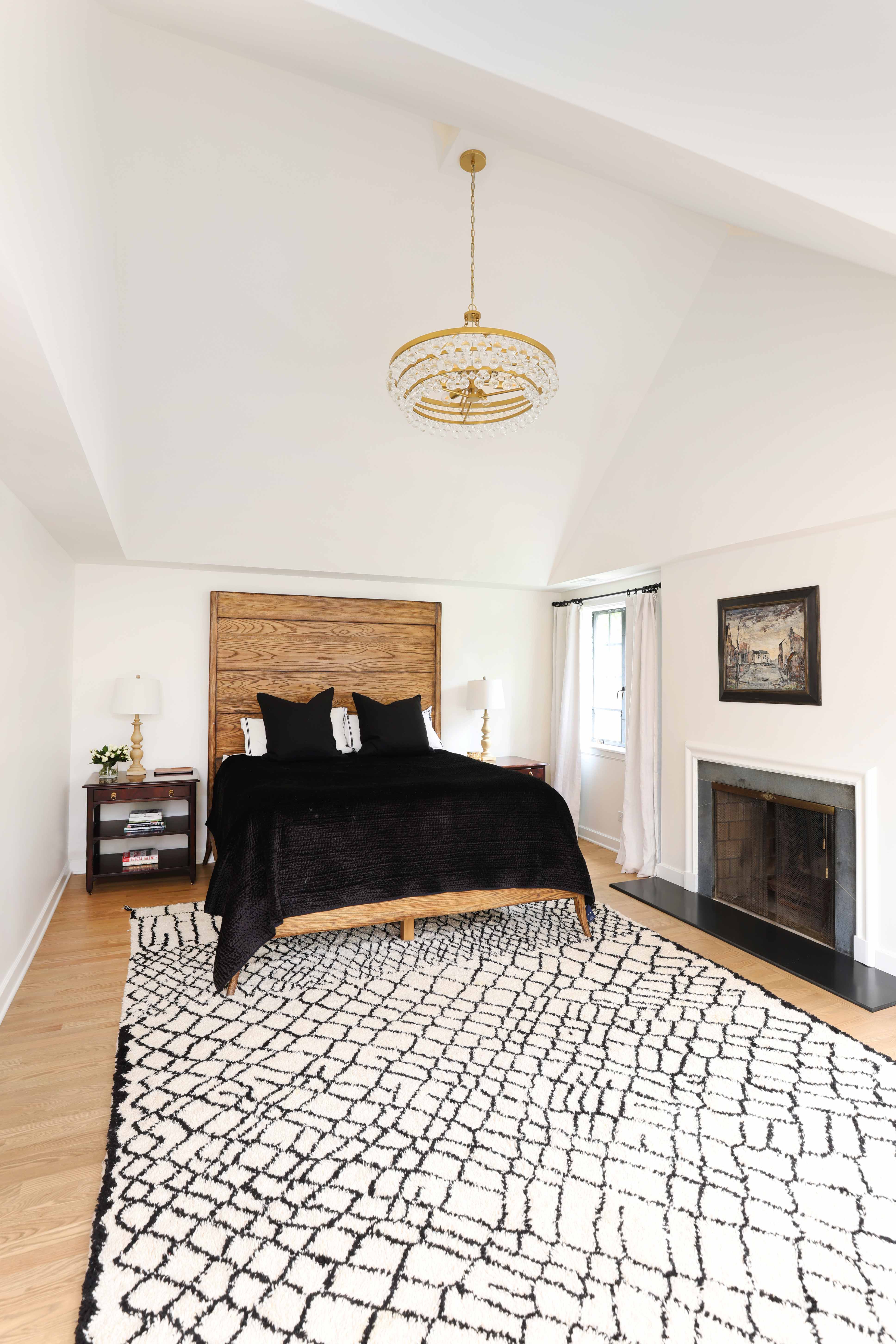 It's easy to fall in love with the charm of a vintage home. The experience of living in a vintage home is often vastly improved by renovating to today's standards. Such is the case for a family who wanted to update this stately La Grange beauty, while staying true to the 1930s spirit of the home.
Normandy Designer Jackie Jensen shares how seamlessly blending old and new aesthetics while reconfiguring the home for family life in the 2020s was key for this remodel. "We took inspiration from existing structural details including the original hand railing on the front entry stairs, original door hardware, light fixtures, and exterior details," Jackie explains.
Some big changes came first. Removing the back staircase allows for a spacious mudroom with a reclaimed brick floor on the first level and a new laundry room on the second floor. Both are so important to smooth mornings, especially as the family grows.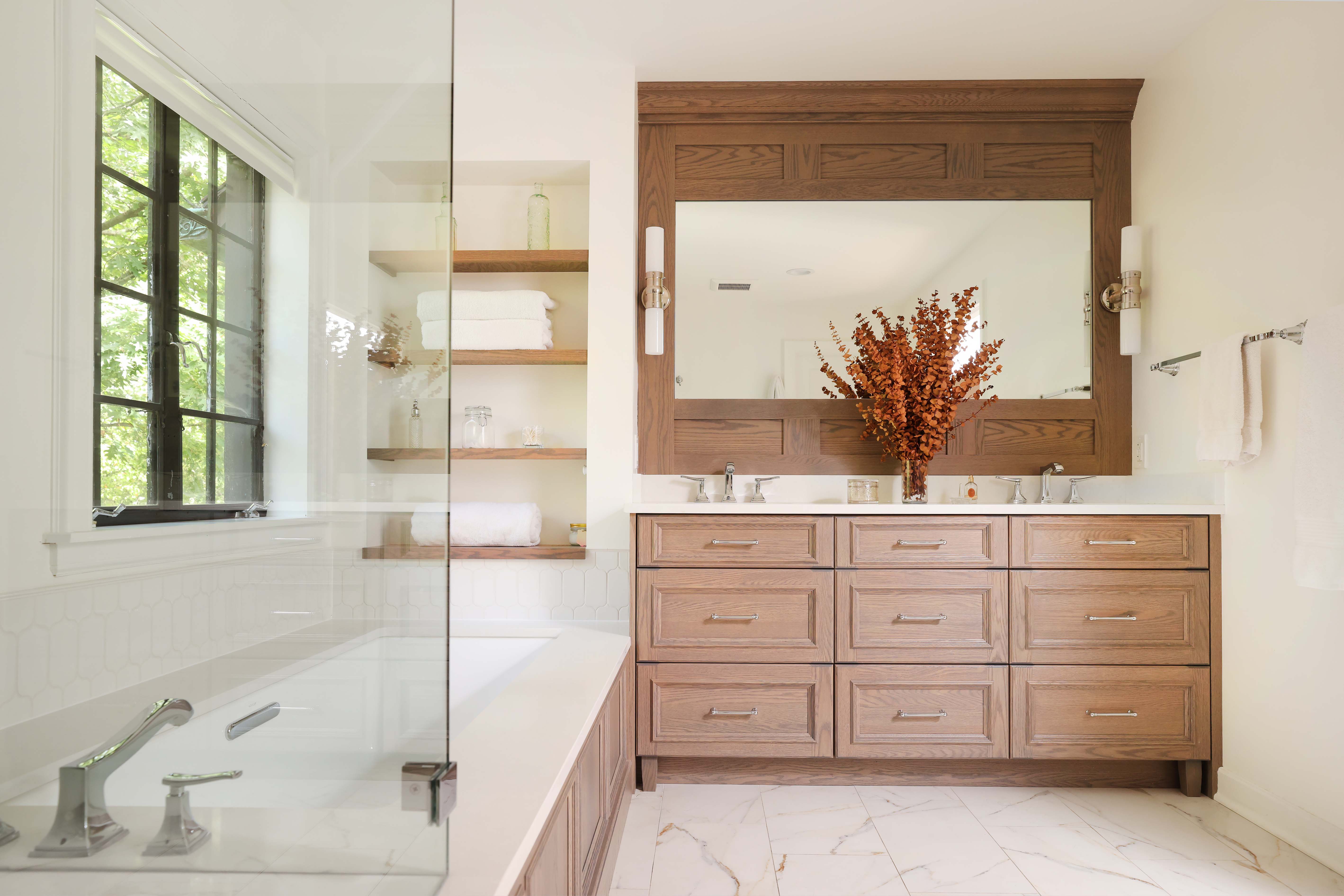 Another upstairs change was eliminating small closets to enlarge the primary suite. It's now a true escape, with a gorgeous walk-in closet, larger bathroom and a vaulted ceiling in the primary bedroom. The bathroom features a tub plus shower, connected by a shared deck and bench.
Flipping the kitchen and dining room not only enlarged the kitchen area, but also flooded the space with natural light. The new layout offers better flow and adapts easily to formal or informal gatherings of various sizes. "The home had lots of small spaces, but the couple wanted to open things up for entertaining. Now they have the environment for hosting," says Jackie.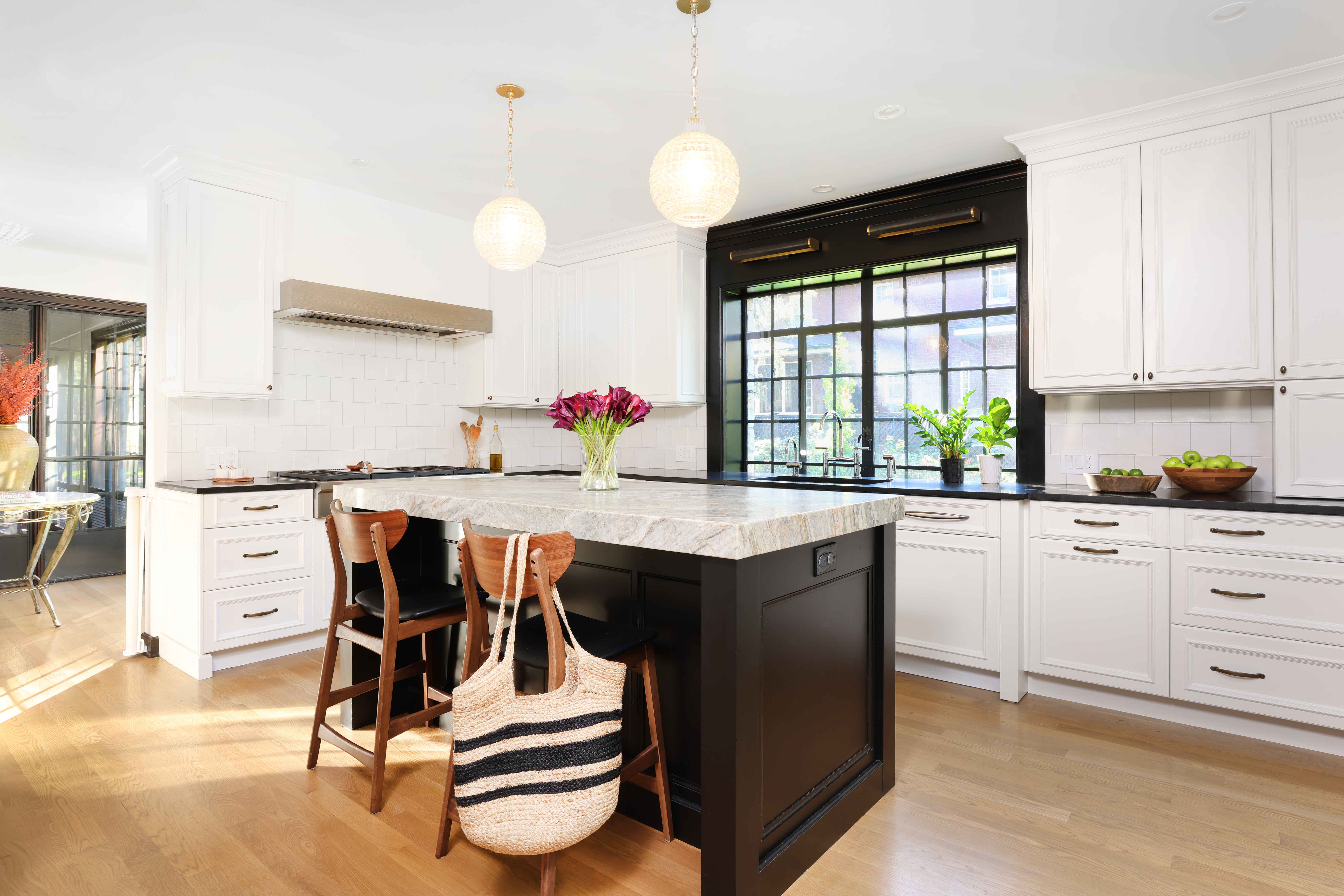 The kitchen is truly timeless, with a crisp black and white color palette and an island topped with a show stopping thick slab. Pendant lights above the island provide illumination and draw attention to the beauty of the stone. Appliances are scaled for a larger kitchen, with a six-burner gas cooktop and generously sized refrigerator. French doors lead to the patio. Cabinet choices include solid upper and lowers plus an exquisite set of mesh doors that allow peeks of the pretty serving pieces inside.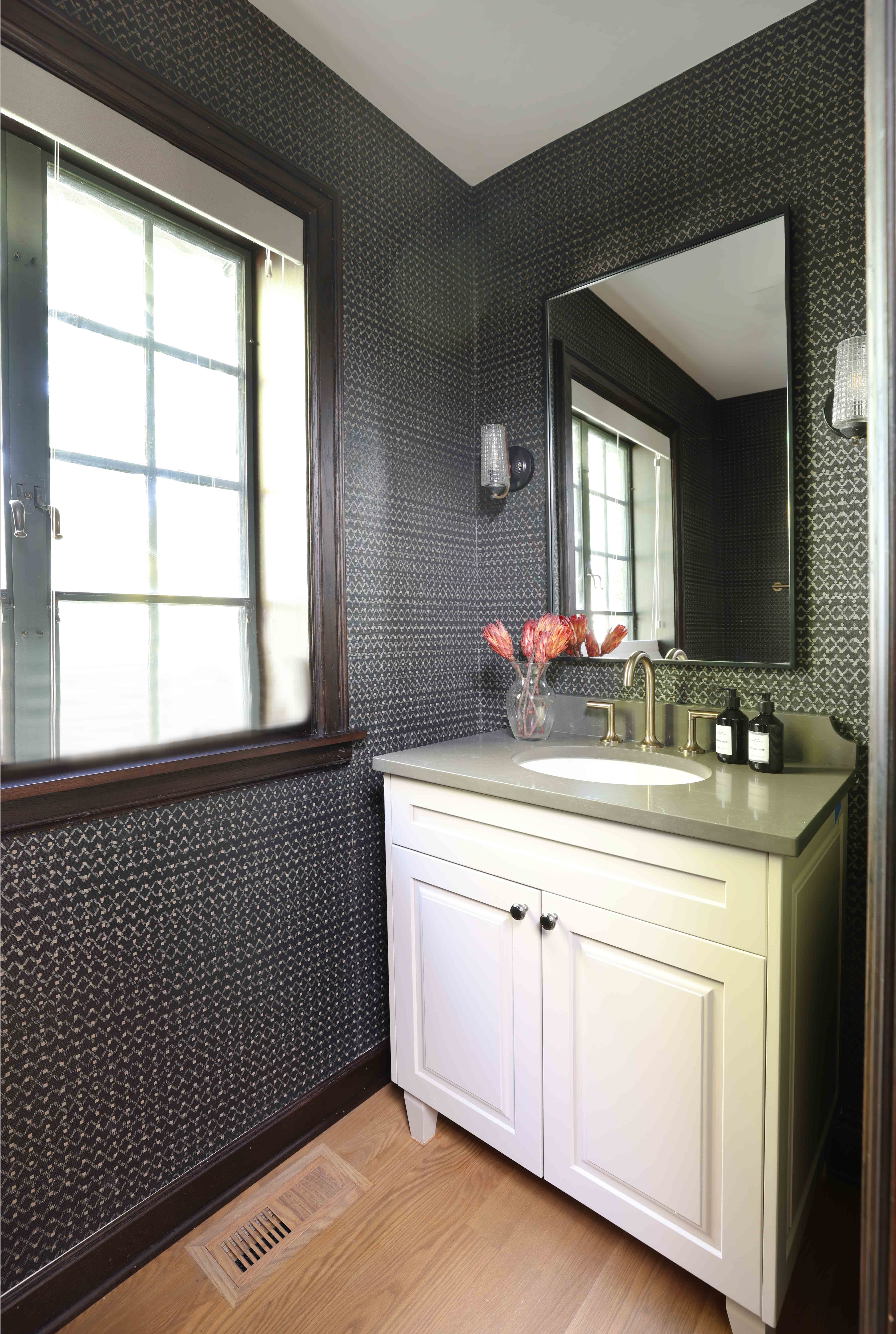 The crosshatch pattern of the mesh is a bit of recurring motif in the home's design. You can spot versions of it in the laundry room, on the powder room walls and in an upstairs bathroom. The details are everything in this transformation.
If you have a historic home that you're thinking of renovating to today's style of living. Or if you have a newer home that you'd like to freshen in a timeless manner, you can set up a time to talk to Jackie. If you're gathering ideas, the Normandy Remodeling photo galleries are a great place to find them. We share projects and inspiration on Instagram, Facebook, Pinterest and now TikTok. If you're on any of those social networks, we would love for you to follow along with us.