The Classic Appeal of Black and White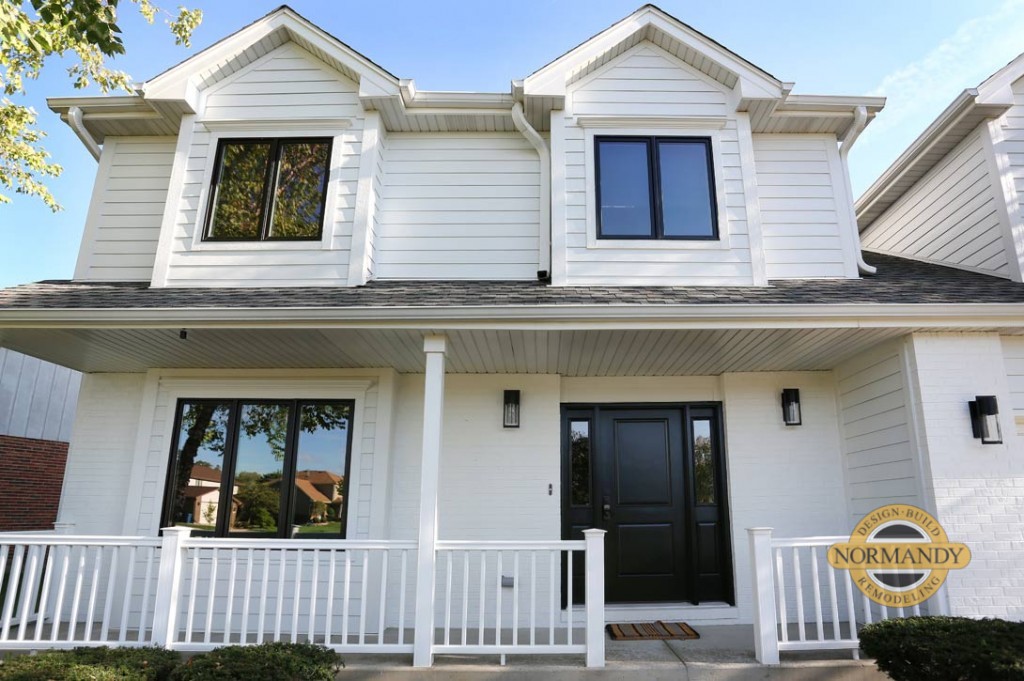 Black and white is a classic color combination that's always in style. The appeal of black and white is reassuring and calming for many families. "It's comfortable for people because it's so timeless," says Normandy Designer Chris Ebert. Chris adds, "Black and white is a universal base from which you can design an elegant environment."
"A house painted white with black trim will always be a winning combination. The same goes for white kitchens and bathrooms with black accents. You really can't go wrong with black and white," Chris says.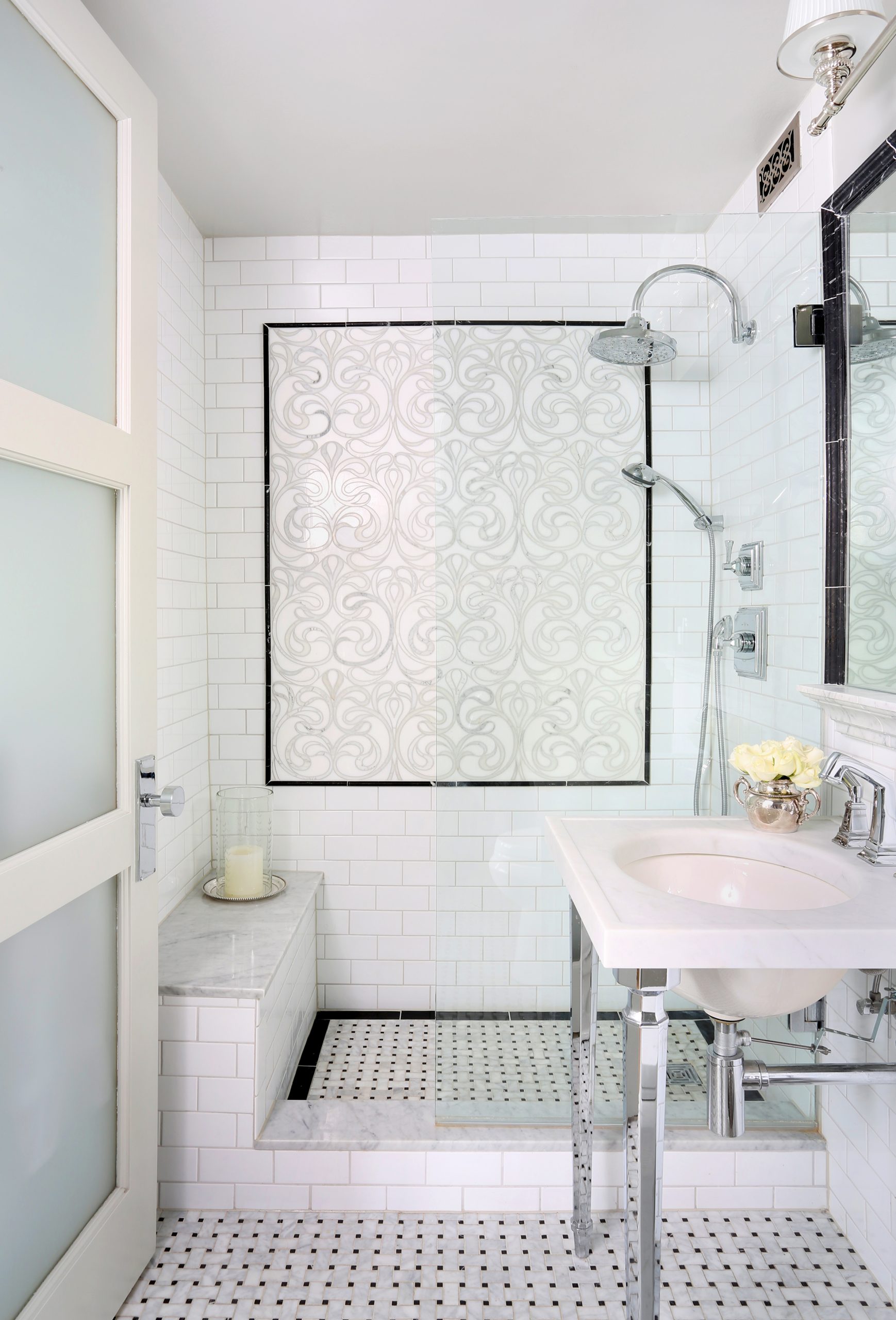 Those beautiful white with black rooms often make judicious use of marble, with its mesmerizing veining and natural swirls of black and white. Consider using marble to trim a fireplace or add cool sophistication to an entryway.
Chris reminds us that working in a classic palette doesn't mean things have to feel staid. "Try color blocking. If you have a black vanity, pair it with a black base instead of trying to go tit for tat with a white top and black base. Really go for the visual punch of monochrome," he says.
You can also dial up the drama of black and white. "You can do a butler's pantry that's all white or all black, it can be very impactful," says Chris. Normandy Designers went for a similar impact in our Hinsdale Design Center powder room, which is all-black with white fixtures. Some visitors are so smitten with the space that they recreate it in their own homes lock, stock and Elvis art.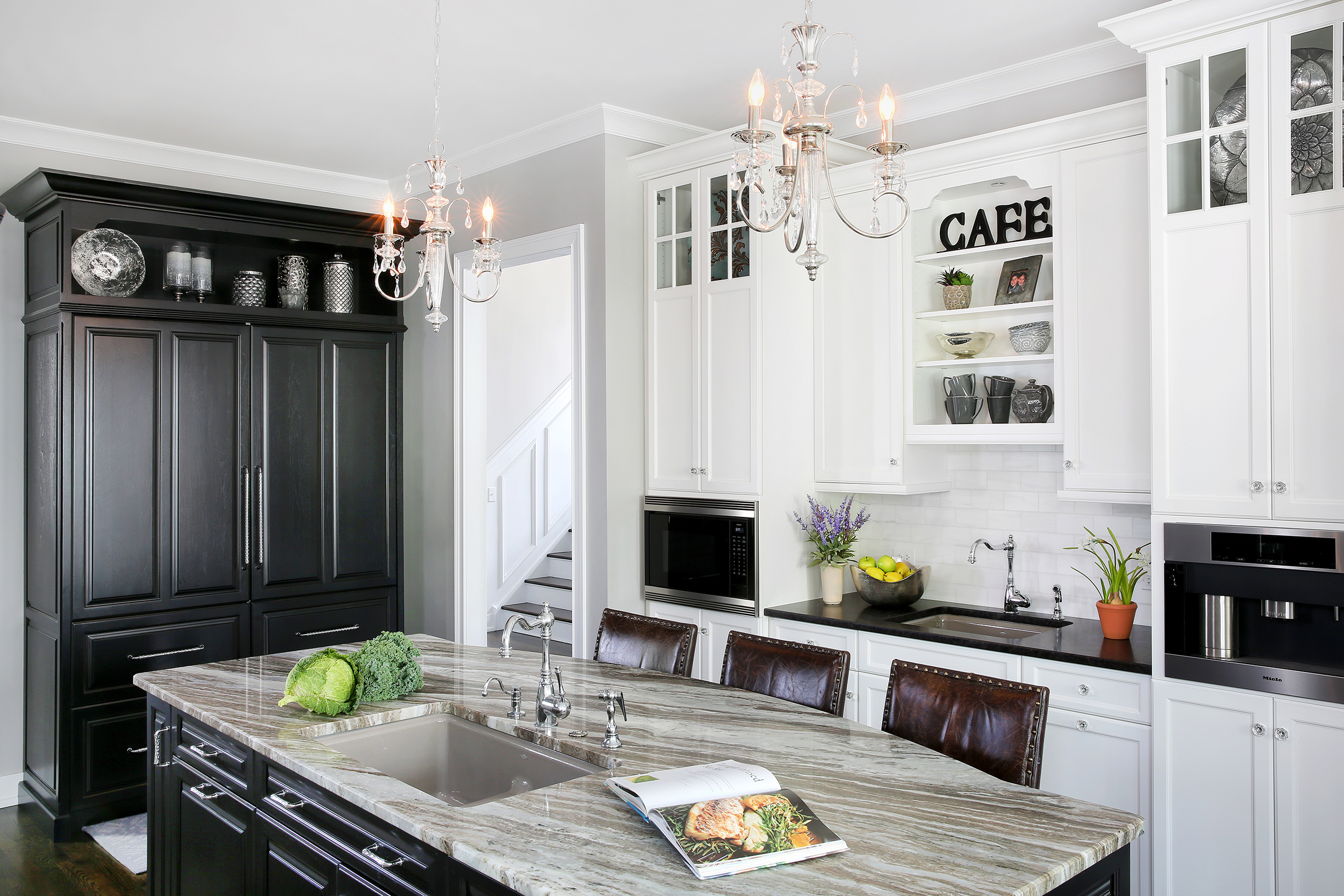 With black and white as your base, anything is possible. "Keep it clean. When you choose the classic black and white combination, stick to it. It will lead you somewhere enduringly beautiful," says Chris.
Are you longing for a cool, graceful black and white home or are bold colors more your style? Either way, you can set up time to talk to Chris about the possibilities. Explore the Normandy Remodeling photo galleries for inspiration while you decide. We share our favorite projects, tips and ideas on Instagram, Facebook and Pinterest and invite you to follow along for a more colorful feed.