An Elegant Remix for a Stylish Family Home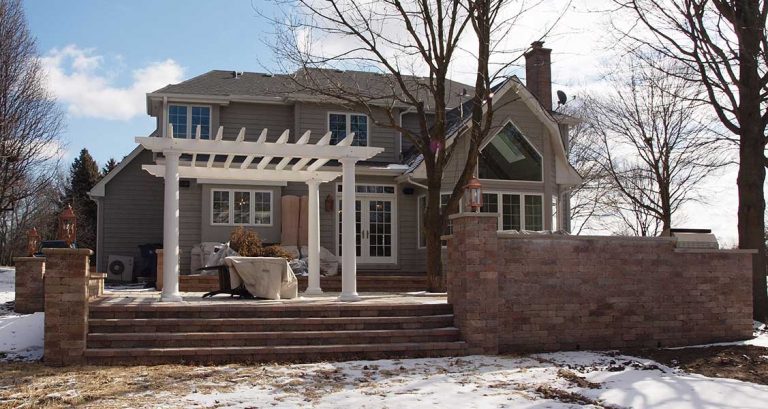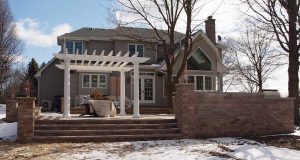 When you've got style, you've got style in any era and this Wayne, Illinois couple has it to spare. They were first on the block when they moved into their home nearly 30 years ago. It's where they've celebrated their children's milestones and made memories with friends.
After all that entertaining, the home and its owners had earned a refresh. Normandy designer Maury Jones interpreted their inspired choices into an addition and updates that have this crew ready to set the neighborhood trends for another 30 years.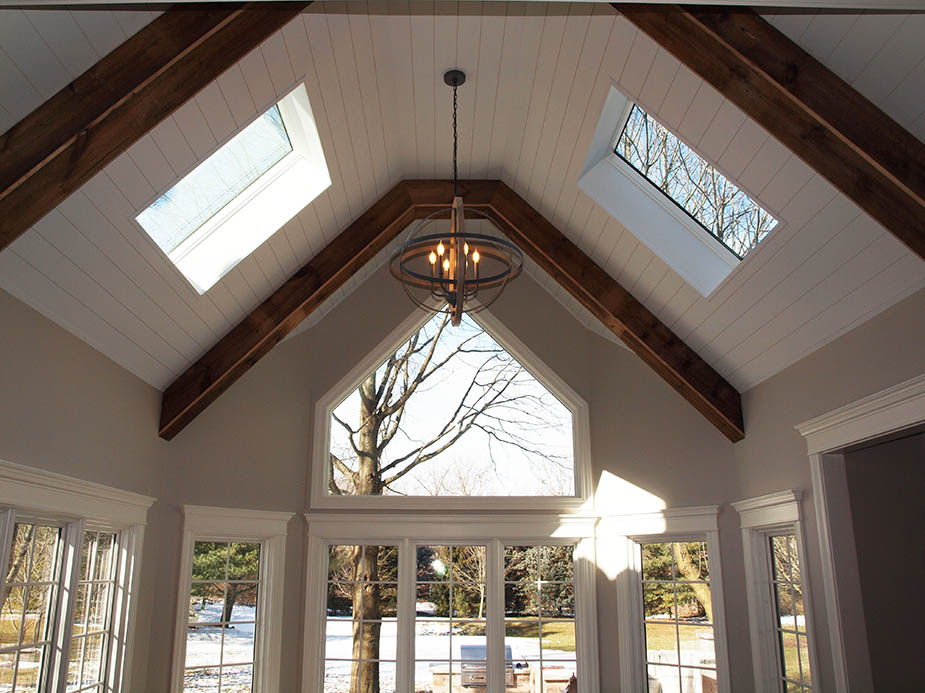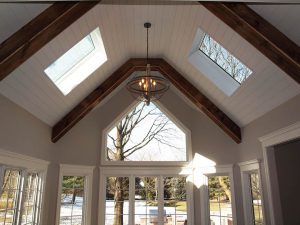 Adding on created more space for the kitchen and an informal dining area, which flows into the light-filled sunroom. "The sunroom was original to the home," Maury says, adding, "We updated it with new windows and enhanced the eye-catching ceiling with beams."
Removing interior walls opens things up beautifully. With the family's encouragement, Maury added architectural touches and details throughout. "We changed out the doors, added trim that moved the eye up and gave the home a distinguished feeling," Maury says. A new railing for the staircase and a super cool shiplap ceiling treatment enhance the elegance.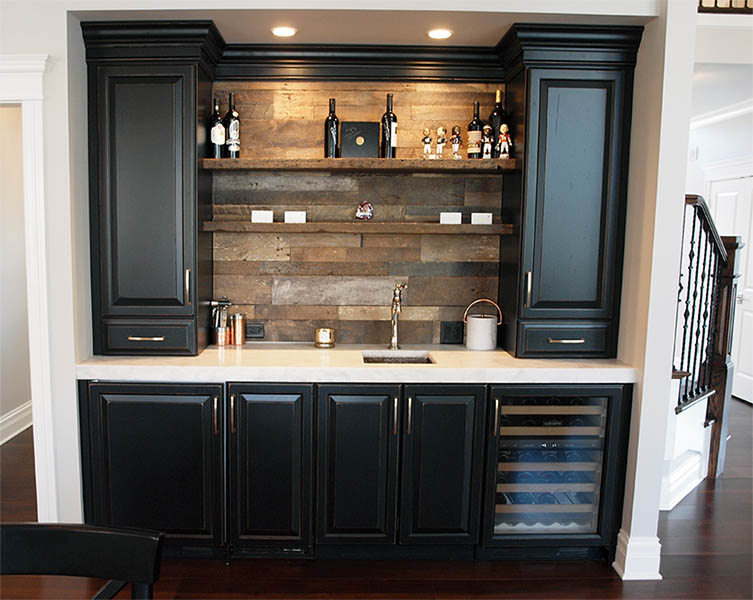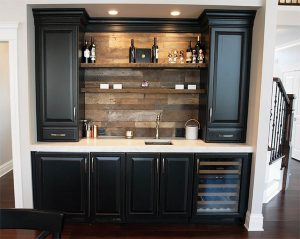 "She has a designer's eye and they both really knew what they wanted. They suggested the wrapped the columns in the dining room and requested the beautiful custom door. It is Accoya wood straight out of California. It's nice to see all the ideas come together," Maury shares.
Guests notice special touches around every turn. An intriguing example is in the bar area where a reclaimed wood backsplash and hammered nickel sink are just two of the "wow" elements that catch the eye. The gorgeous fireplace has a similar reclaimed wood feeling, but is executed in tile for safety.
Of course, the kitchen is extraordinary. Maury created extra space through the addition and put it to great use with a 60" range and custom hood. The lady of the house makes great use of the glass-front cabinets by switching out accents for different holidays and seasons.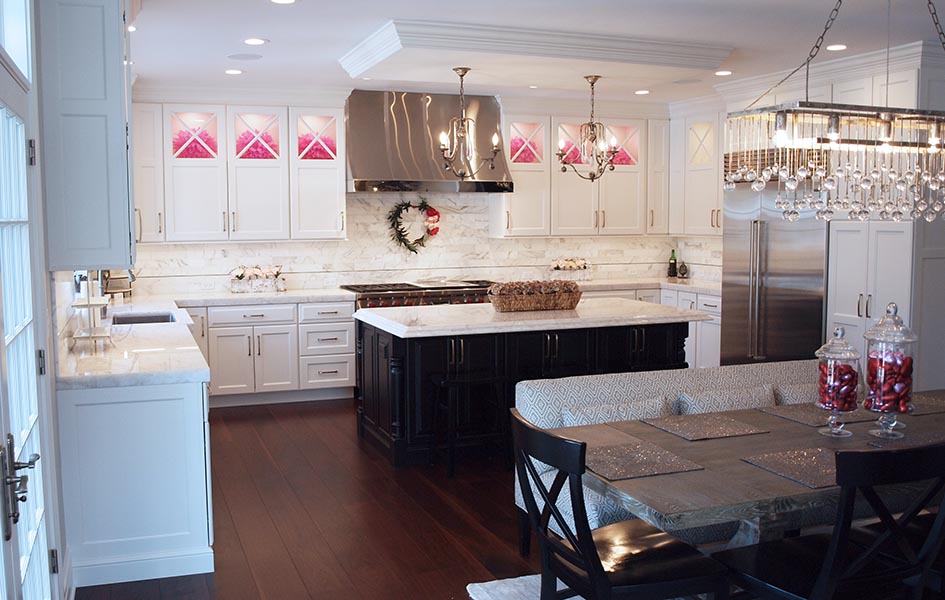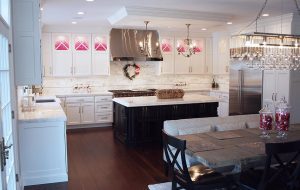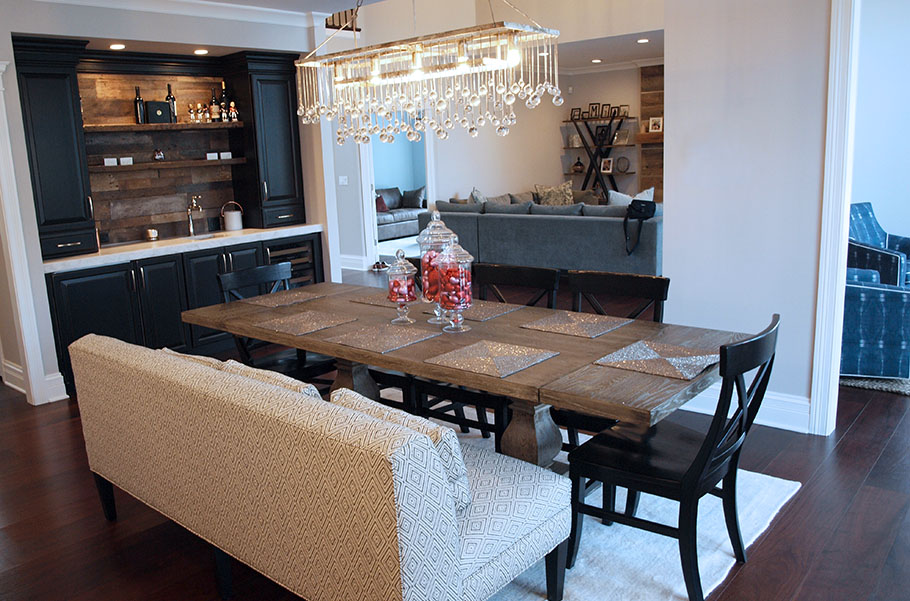 It's just the sort of home that makes everyone feel welcome and possibly just a teeny tiny bit envious. But one nibble of yummy food or handcrafted drink from the well-planned bar and that feeling will surely fade away.
If it doesn't, why not set up a time to talk with Maury about bringing your home into the future or adding on to make more room for fun? You can also join us
for an upcoming virtual webinar. There's also lots of inspiration to be found in the Normandy Remodeling photo galleries and on our Facebook and Instagram pages.