The Modern Day Butler's Pantry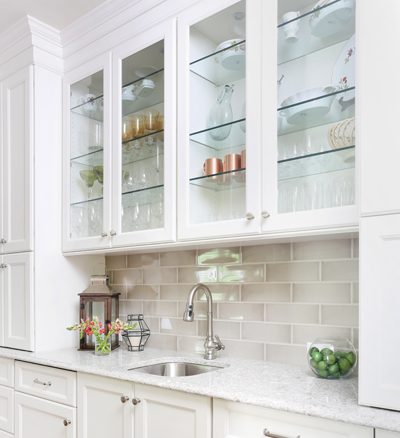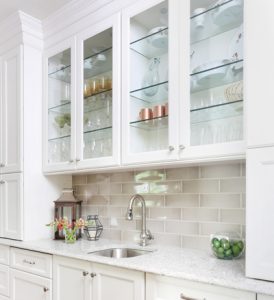 Could your kitchen benefit from a butler's pantry? If you are looking for a way to elevate your kitchen and make it work for you, you may be interested in adding a butler's pantry to your wish list. It's a buffer zone between the kitchen and dining room acting as a storage space, wet bar, and serving area, particularly when you host guests.
"When it comes to pantries there is no such thing as one size fits all," said Normandy Designer Leslie Lee. "It depends on the space you have available and your lifestyle."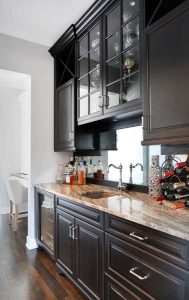 A butler's pantry is a great way to add extra storage space. You'll most likely want to add cabinetry and shelving for storing larger items such as platters, appliances, and dry goods. If you have room, why not include a mini-refrigerator and freezer to store beverages and extra meal prep items. This will be convenient if you like to meal plan for your family for the week.
"It can also double as a buffet area or beverage hub where guests can gather when you entertain," added Leslie. "For cleanup, an extra sink, trash can, or dishwasher may be fitting additions to the space as well."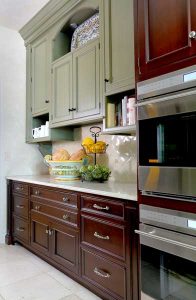 Since the modern-day pantries are typically adjacent to the kitchen and not tucked away anymore, why not design to impress? Consider installing wine racks for your favorite wine, glass front cabinets to display your best china and glassware, and other design details to give your home that extra level of prestige.
Whatever your needs are, the butler pantry choices are endless and can be customized to work for your needs and lifestyle. If you are looking to get the most out of your kitchen or are contemplating more sweeping changes to your home, you can set up a time with Leslie to talk about the possibilities. You can also learn more about additions, kitchens, or other remodeling projects at an upcoming workshop. Check out the photo gallery or follow Normandy Remodeling on Facebook and Instagram for even more home tips and inspiration