Wash Away the Day with the Right Tub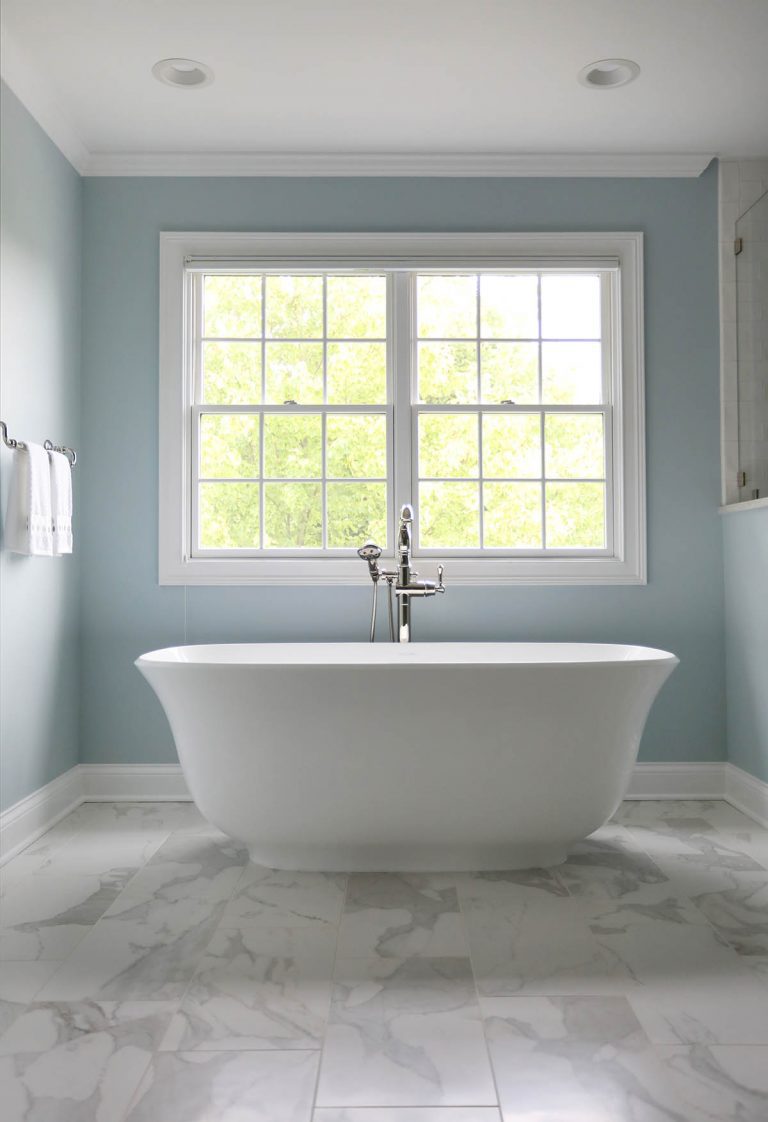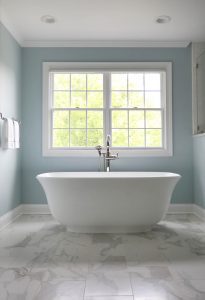 When you are in the market for a new bathtub, the sheer number of choices can make your head spin. Choosing a tub doesn't have to be a confusing experience – here's how you can make the right decision for you and enjoy it every time you settle in for a soak.
"It all depends on who's using it, whether you take baths daily or just occasionally," said Normandy Designer Ashley Noethe. "Once we figure out what you need, it helps to narrow down the style."
For the avid bather, a soaker tub is a great option. A soaker tub is just what its name suggests: it provides you with a place to soak and relax. These luxury tubs are typically deep and/or contoured for a comfortable bathing experience after a long day. Many styles offer materials that help in keeping the bath water warm for longer periods of time.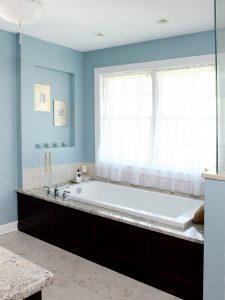 A jetted tub can give you the spa-like experience in the privacy of your own home. They can be an effective part of your health or physical therapy regimen. They come in a variety of models from whirlpool jets with high pressure massage power to gentle effervescent bubbles that create a relaxing experience. The benefits are fairly straightforward: help with sore muscles and joints, poor circulation and injury.
"Soaking and jet tubs are luxurious, and are usually only found in a master bathroom," added Ashley.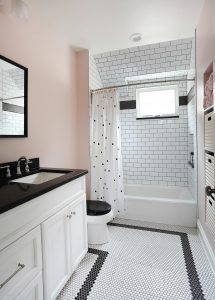 "If you are looking for a tub to bathe the kids, I'd recommend skipping the tall soaker option for a shallower choice to ease the strain on your back and arms.  A tub/shower combination is popular for families with little ones—especially when in a secondary bathroom."
Whatever your needs, the right tub can transform your daily soak into a relaxing end-of-day experience. If you are thinking about remodeling your bathroom, or contemplating more extensive changes to your home, you can set up a time with Ashley to talk about the possibilities. You can also learn more about additions, kitchens or other remodeling projects at an upcoming workshop. Check out the photo gallery or follow Normandy Remodeling on Facebook and Instagram for even more home tips and inspiration.