Do I Need a Bathtub in my Primary Bathroom?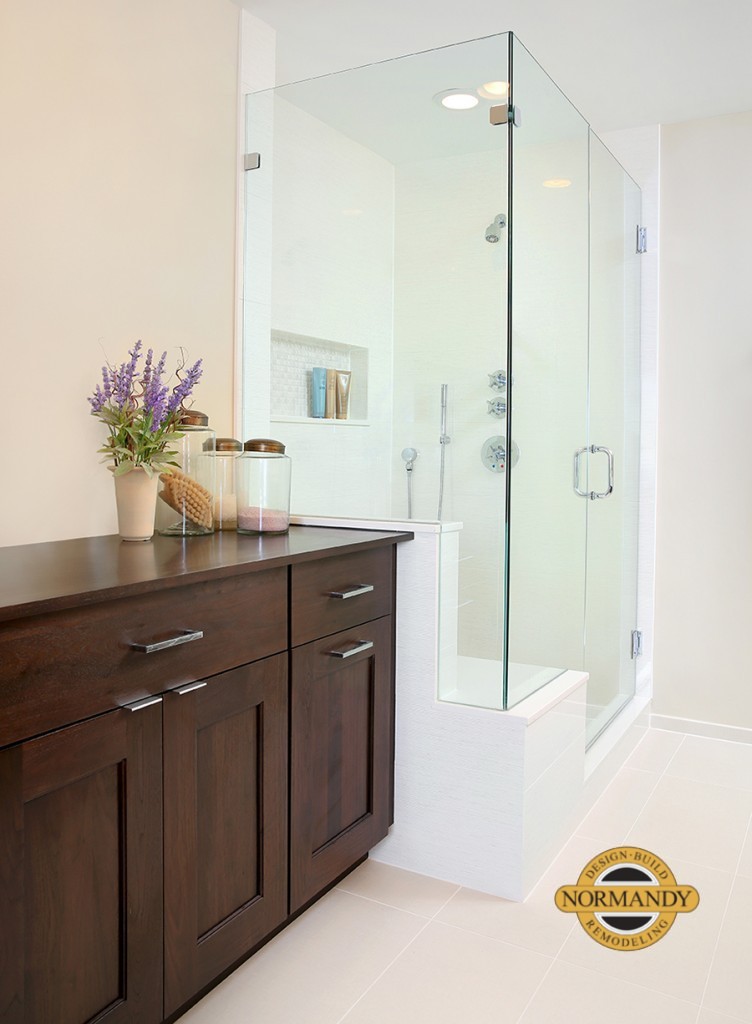 Oversized bathtub or spa-inspired shower? It's a question that many people ponder when preparing to remodel their primary bathroom. Before you take the plunge, here are a few things to consider.
"It may seem obvious, but when making this decision, the first thing to think about is whether you prefer a shower or bath," said Normandy Designer Liz Reifschneider. "First and foremost, it's important to choose what's right for your lifestyle."
For many, it seems that a luxurious shower is an answer. Why? Well, removing that rarely-used bathtub has its advantages.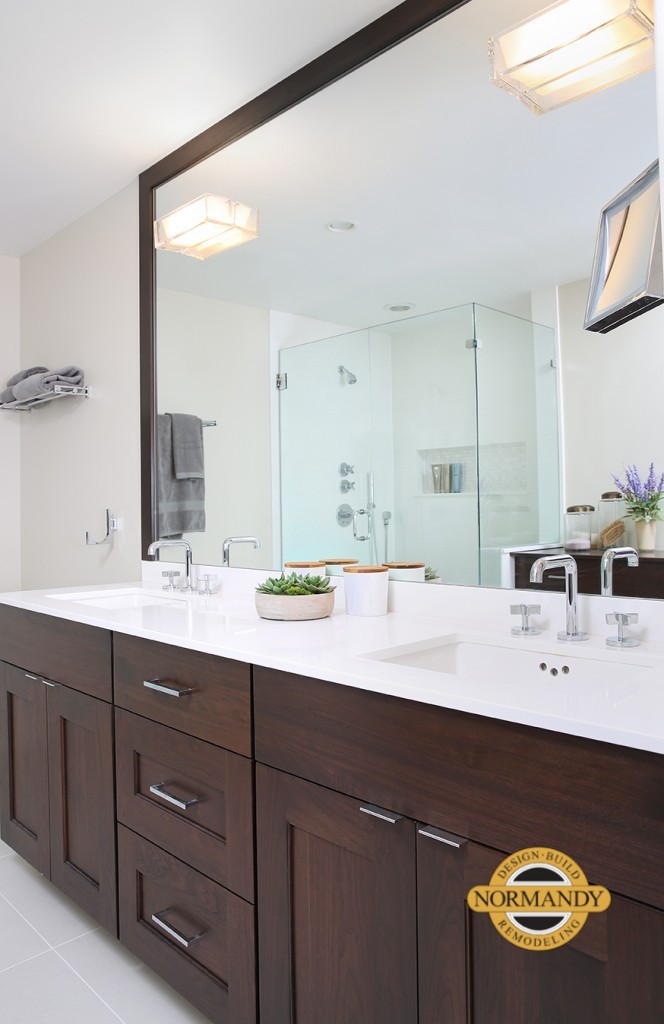 "More often than not, people choose to remove the bathtub from the primary bathroom," added Liz. "After it is gone, we have more flexibility in the design, and can even work in some more storage. For example in this bathroom, we were able to work in a hidden laundry hamper, additional linen storage, and drawers as well as create more counter space – something that keeping the tub did not allow us."
Removing the tub also makes room for a more luxurious showering experience. A large, walk-in shower can host a wide range of amenities, including body sprays, rain showerheads and a hand-held showerhead on a slider bar.
While a luxury shower is on-trend, many are still opting to keep a bathtub in their primary bathroom. However, in some cases, it's not for the sole purpose of bathing. For example, a beautiful, free-standing soaking tub can become a focal point in the room and add to the overall aesthetic of the design.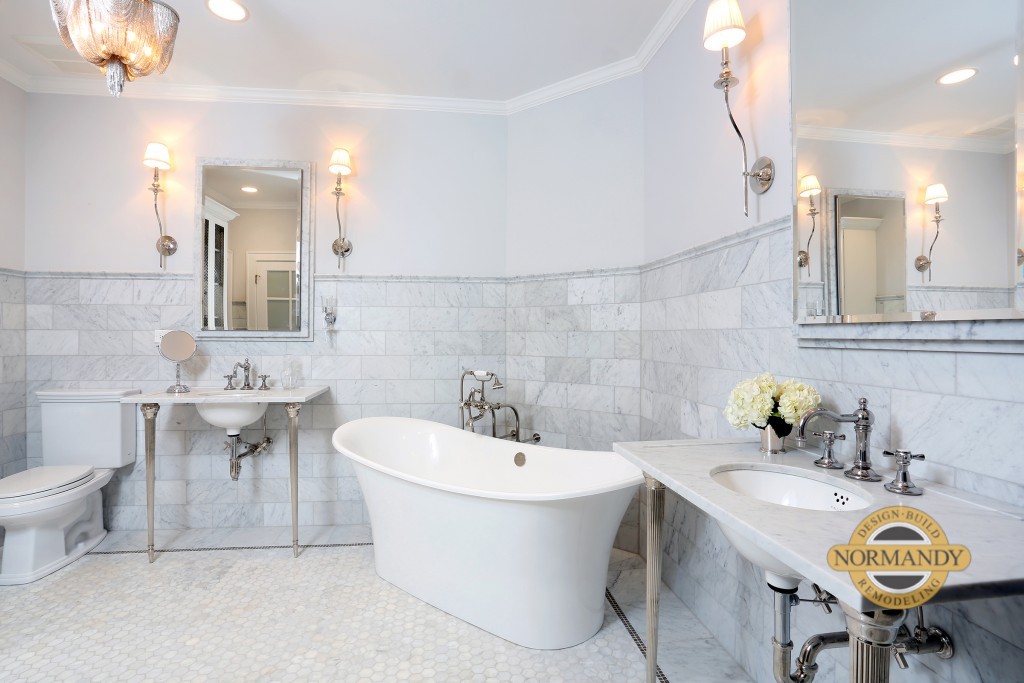 While choosing a shower or bathtub is a personal decision, it is understandable to question how this decision will affect resale.
"It's of almost all Realtors' opinions that as long as there is at least one bathtub in the home when it's a two-bedroom home or more, it won't affect resale," answered Liz. "Preserving at least one bathtub in the home keeps the door open for buyers who prefer baths or require one for young children."
Whether you prefer showers or baths, Liz can help design a primary suite to fit your needs. Schedule your complimentary consultation with Liz. Or, register for an upcoming seminar to learn more about bathroom remodeling. For more information on interior design and home remodeling, you can also follow Normandy on Facebook and Twitter.