Make Your Room a Masterpiece With The Right Ceiling
Looking to add visual or architectural intrigue to a room and not sure where to turn? May we suggest turning your eyes and your design choices up toward the ceiling.
The ceiling is the fifth wall and a place where you can create major interest.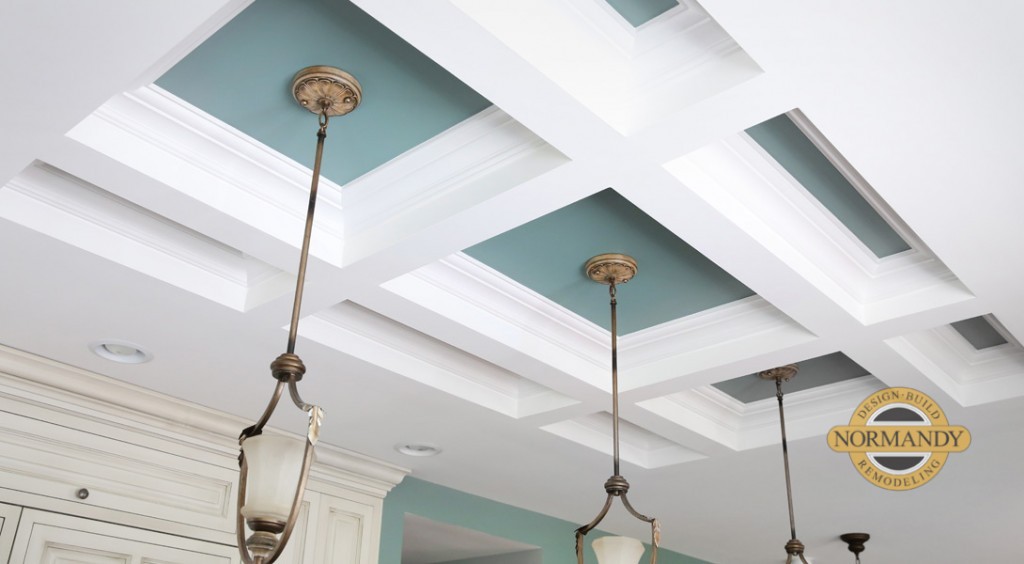 You can also use the ceiling to create visual breaks or define certain areas in larger, more expansive spaces.
Options for dressing up the ceiling include:
Coffers
These sunken panels in the shape of a square, rectangle or octagon have been delivering drama and elegance since Renaissance times. You can customize your indentations with tin panels or wallpaper and dress up your beams with medallions. Or you can keep things simple with paint or stain.  Coffered ceilings are always eye-catching.
Tin
Tin ceilings can infuse a room with old fashioned grace or an industrial edge. Tin is a great option to keep it in mind, especially if you're tight on vertical space and you want to keep all the height a room has to offer.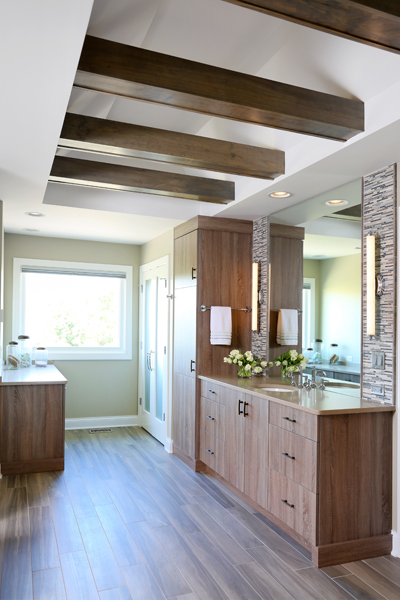 Beams
If beams are a part of your structure, you can change them up to complement your style by staining or painting the beams. No beams in sight? You can add decorative beams for a rustic finish. It makes sense to construct strictly decorative versions from lightweight materials like Styrofoam or plywood. These forms are then covered with a wood veneer you and can create the look you choose without the weight.
Barrel
Dating back to ancient Egypt, the barrel vault ceiling is an arched half cylinder. This treatment can create a tunnel-like atmosphere that's well-suited to entries, hallways and theater rooms. On the other side of the spectrum, a barrel ceiling can emphasize height and feel light and airy in an open concept space.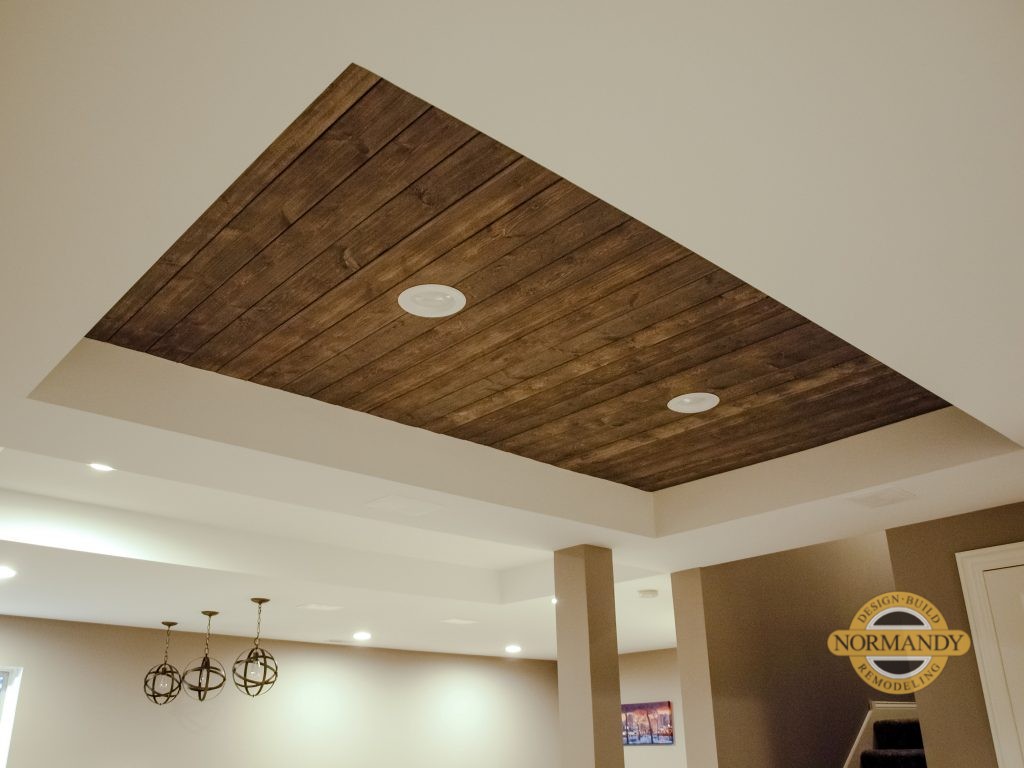 Inset
A recessed or tray ceiling can provide the ultimate wow factor in a bedroom. Don't count out other rooms either. We've seen variations make major impact in kitchens. This style may require lowering the ceiling around the inset area, but the eye tends to travel to the highest point.
Whichever ceiling treatment you choose, you will be creating a refined and fascinating space. Detail work adds a bit to the cost but adds so much in terms of visual value.
Wondering what you can do with your ceiling? Have you always wished for a bit more definition between areas of a large room? Set up a time to talk about the possibilities. We invite you to learn more about remodeling at an upcoming workshop or find ideas in the Normandy Remodeling photo galleries. Follow us on Instagram and Facebook for more design inspiration.