Deformalize The Dining Room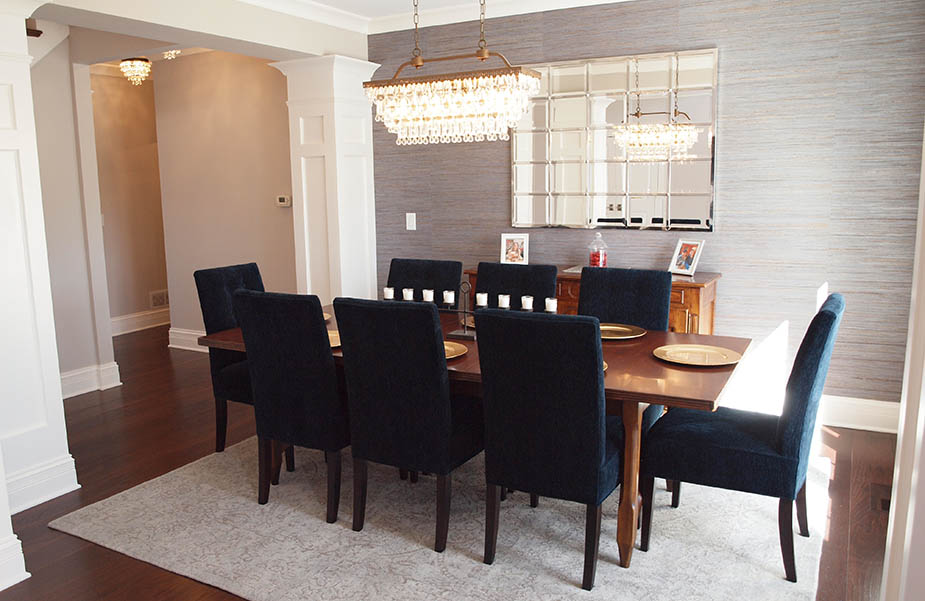 A beautiful dining room can encourage hanging out anytime, not just on a few formal occasions each year. As families embrace flexibility in all areas of their lives, the dining room is no exception. Instead of a space meant to impress guests, rethinking the formal dining space allows for maximum function, practicality and enjoyment as defined by you.
"Most people don't want a room that's just used for occasional formal dining," said Normandy Designer Maury Jones. "They like the open concept style of living with a larger eat-in kitchen."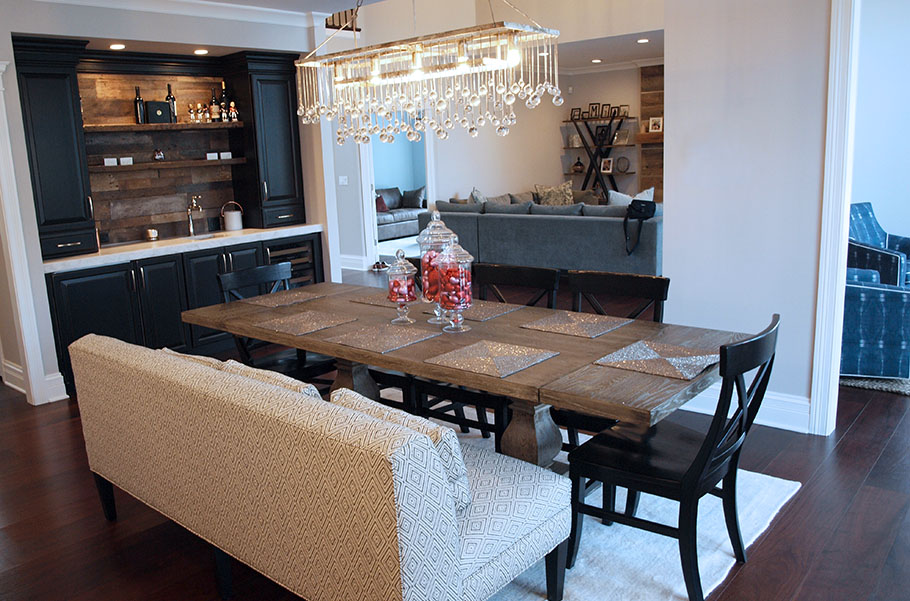 If you are looking for more of a flow between your kitchen and dining room, Maury advises, "Take the walls down. Take over the dining room and make it into a larger kitchen where your family can cook together, entertain and get the most use out of the space. "Those who take this bold step are delighted with the results. It's not an option for every home though.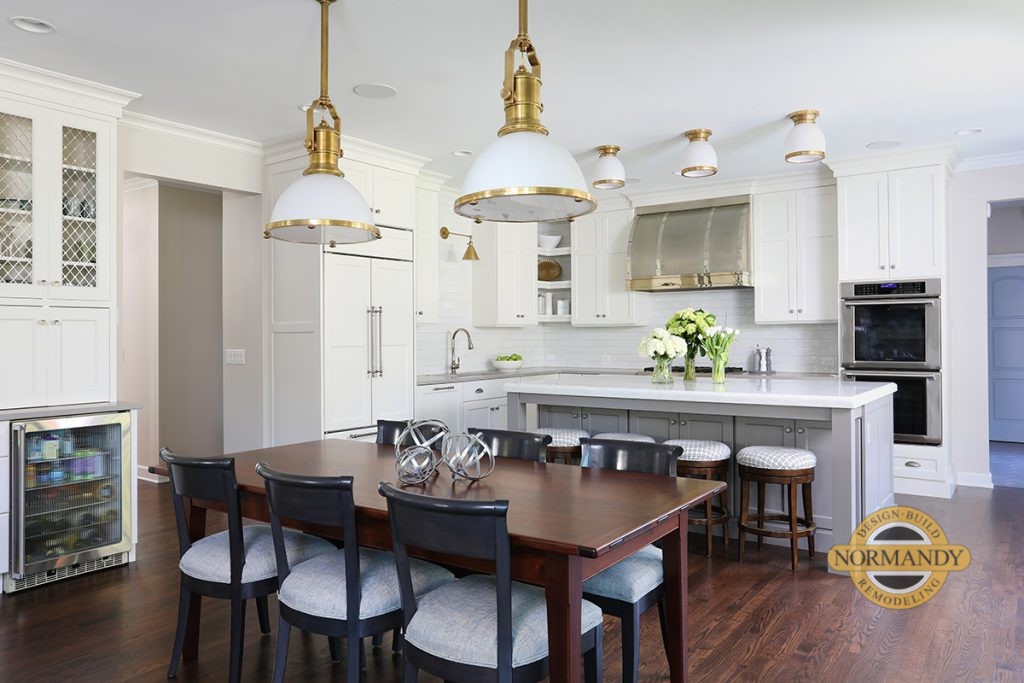 If you do need to keep your dining room separate, Maury recommends the creative use of built-ins."Think about adding an entertaining center with a wet bar and wine storage."Doing so gives guests a place to gather when you are entertaining. When it's just family, the addition of an entertainment center makes the room a great place to gather for cards or board games.
Lighting is another way to make the room feel less formal. "There are some really interesting hanging fixtures that can help create an inviting feeling for a dining room," said Maury.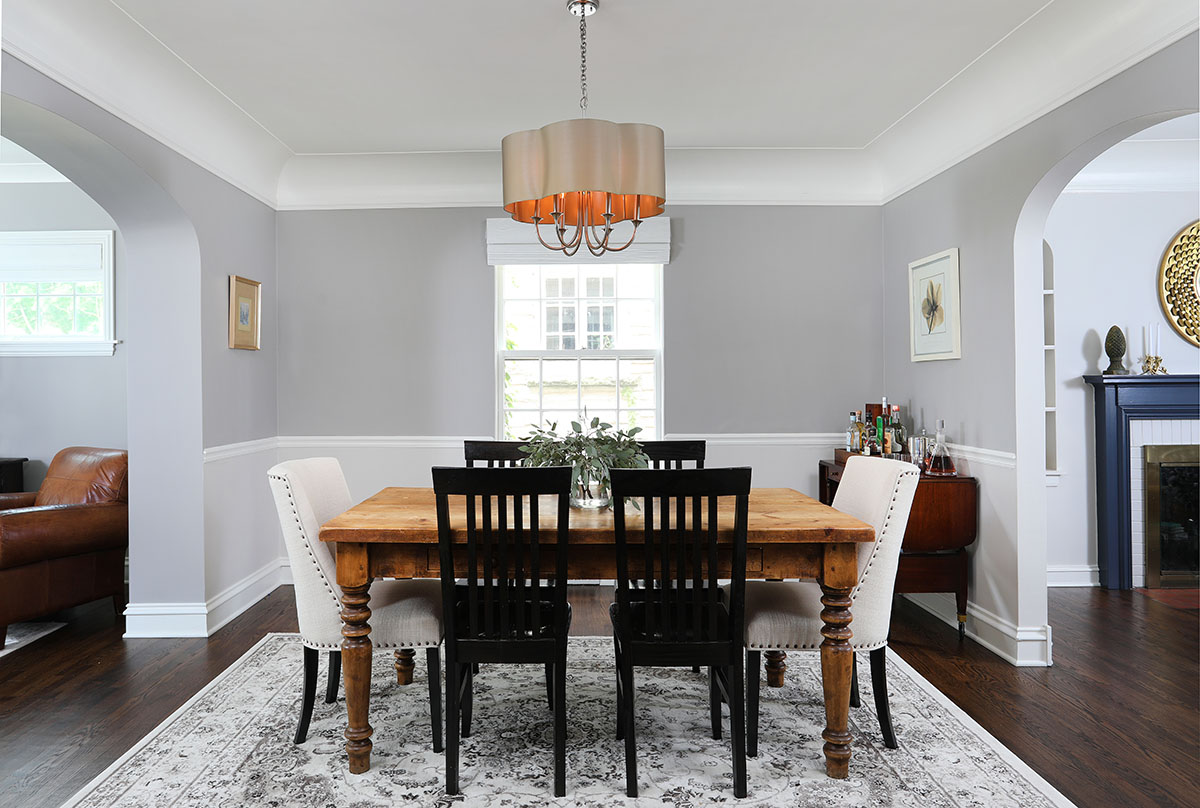 It's okay to break away from the traditional room uses in your home and make them work for the way you actually live.Whether that means knocking down walls or building in additional features, you can make your home's dining room a desired destination, minus the stuffiness and formality, once again.
Are you thinking about how to make your home more flexible and functional? Set up a time to talk to Maury about the possibilities. We welcome you to join us at an upcoming virtual webinar to learn more about remodeling. You can find inspiration in the Normandy Remodeling photo galleries. Follow along on Instagram and Facebook for a daily dose of design.