Arlington Heights Kitchen Expansion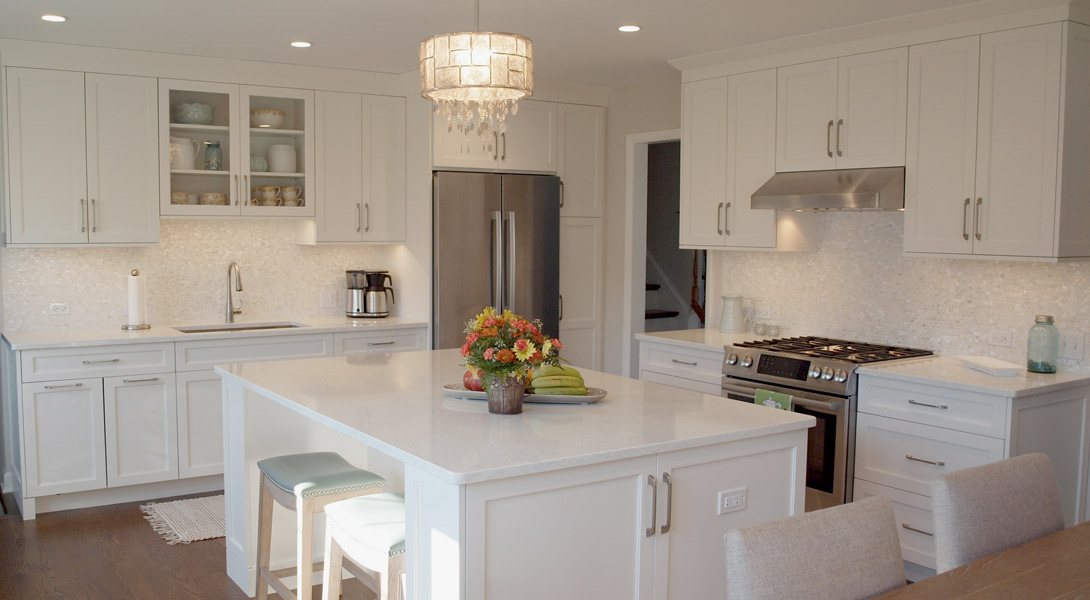 Formal dining rooms are not for everyone. In the case of this Arlington Heights renovation, the homeowners opted to gain extra square footage in their kitchen by expanding into their dining room. However, removing the dining room didn't mean that they had to give up extra seating when entertaining. Here's now Normandy Designer Liz Reifschneider made it all work.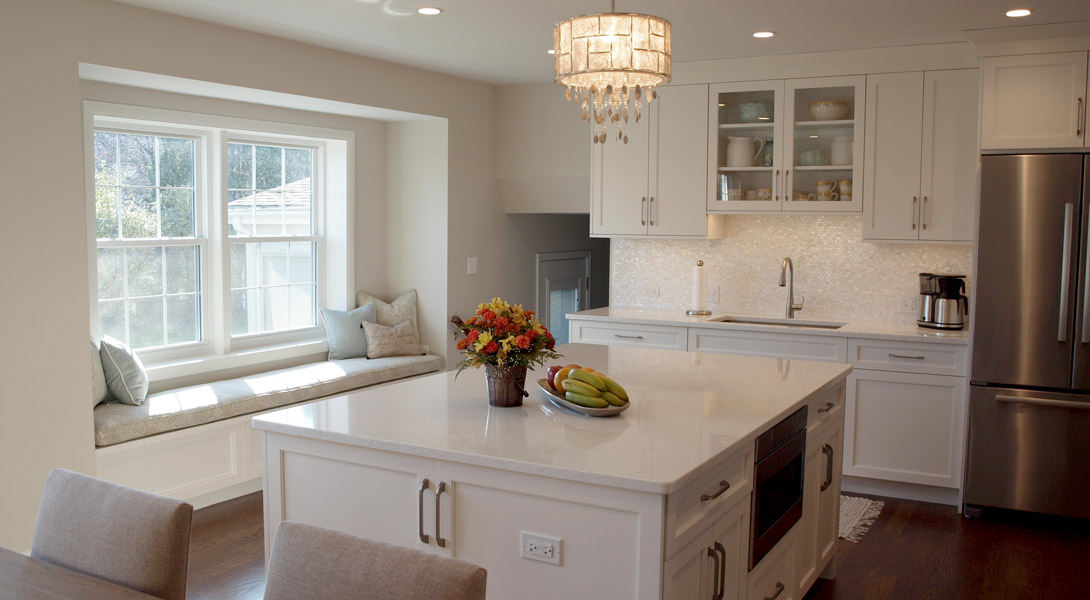 "The concept of expanding the kitchen into the dining room makes sense for those who do not need a formal dining space," said Liz. "In this case, the joists ran parallel to the wall that we wanted to remove in between the kitchen and dining room, making it pretty straightforward. There weren't any structural concerns as there are in a lot of cases."
 "Although the dining room was removed, their new kitchen is much more open for entertaining," added Liz. "In fact, the new space can still seat 10-12 guests."
The space includes a large island with seating for two and a table for meals. There is also a bench near the window for additional seating for family and friends to gather together.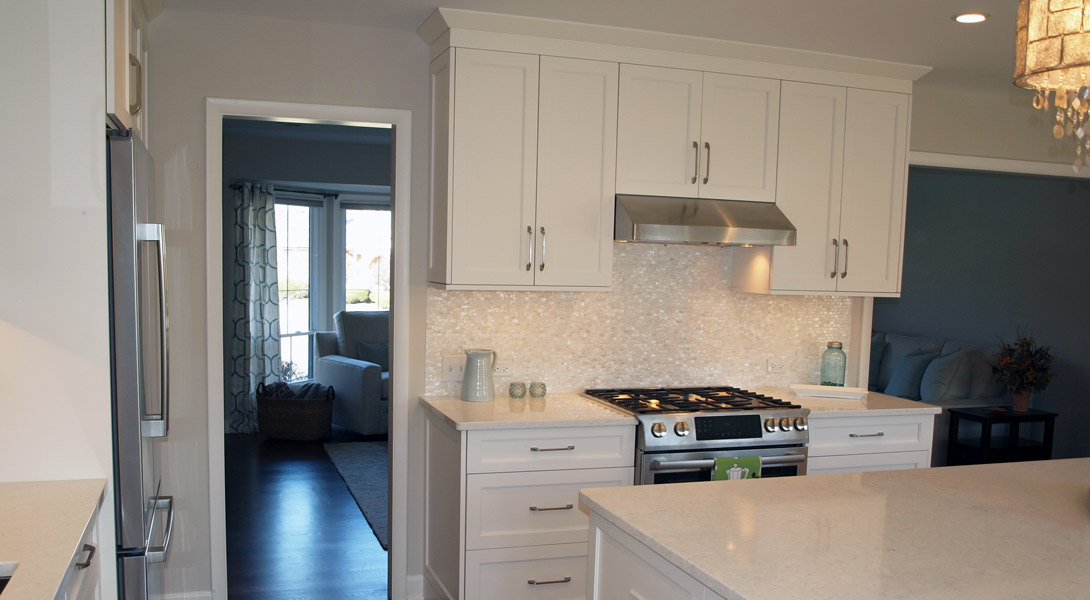 In addition to an open layout, this kitchen received an upgrade in style. The white, transitional space has an elegant, yet comfortable aesthetic. A few noteworthy elements include a Mother of Pearl backsplash, which has an iridescent quality to it, glass cabinetry and a chandelier over the island. The windows also flood the space with natural light.
Set up an appointment with Liz if you are ready to transform your kitchen. Or, register to attend an upcoming seminar to learn more about design trends and the remodeling process. You can also visit the Normandy photo gallery or follow Normandy Remodeling on Facebook, Twitter and Instagram for more beautiful designs.