Ditch the Formal Seating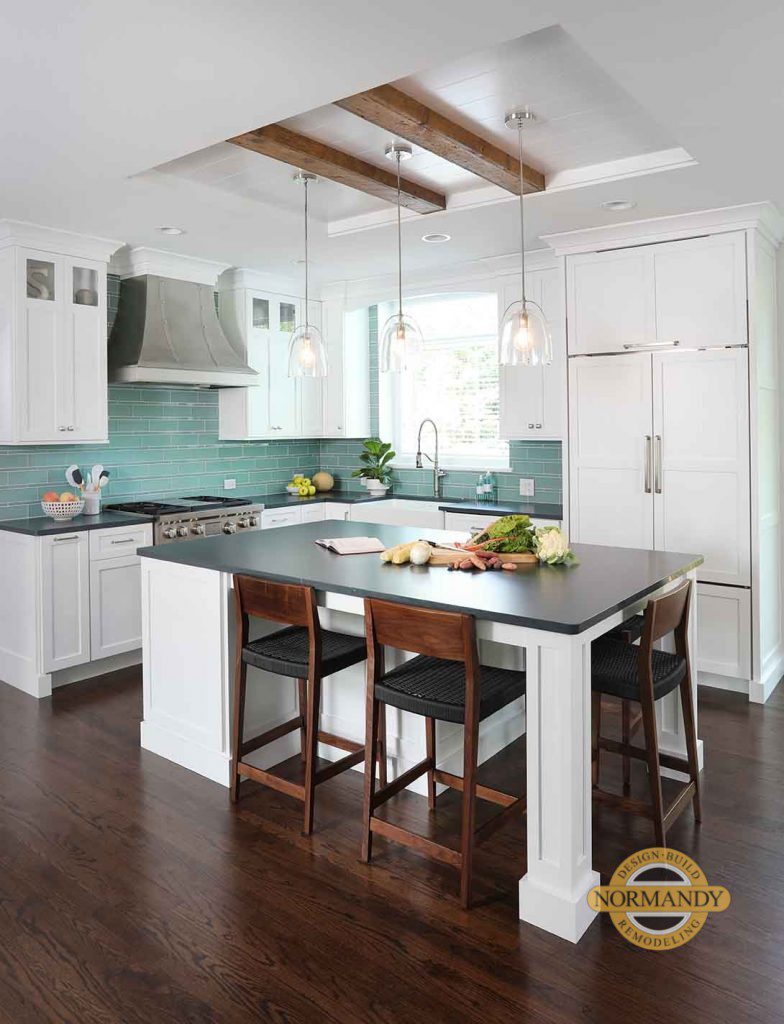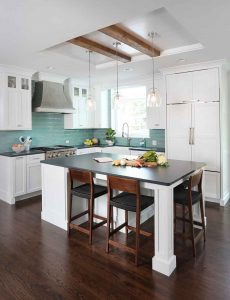 As impromptu, low fuss meals and gatherings become the norm, many homeowners are ditching their formal dining areas in favor of eat-in kitchens and expanded living spaces. Given the fact that kitchen is usually the hub of activity, it makes send to remodel the space to accommodate today's changing lifestyle.
This busy family in Wheaton is always on the go and wanted a casual spot in their kitchen for quick meals or homework in between hockey practices, so they turned to Normandy Designer Kathryn O'Donovan for a solution.
"We decided that a center island with seating was the best option," said Kathryn "And to allow more space for their growing boys, we utilized a corner of the island for the seats instead of a row along one side," noted Kathryn. "It also makes it more convenient for socializing and entertaining."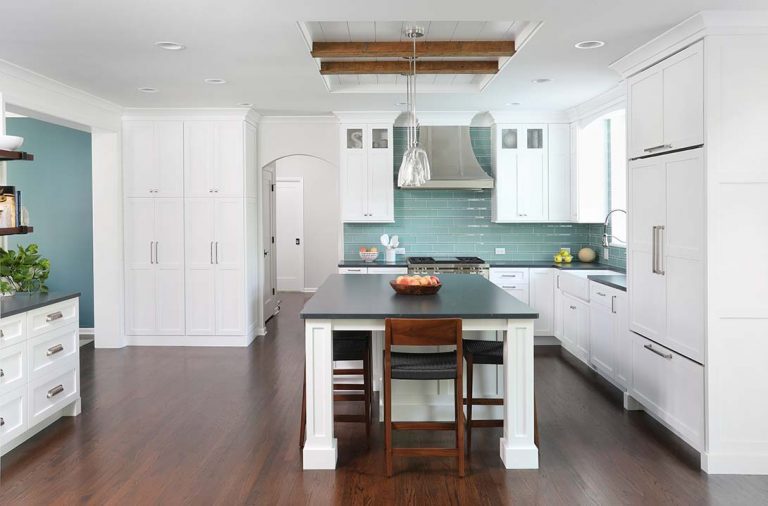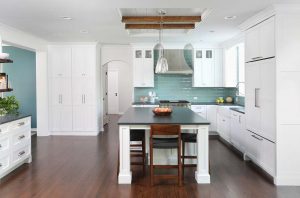 "I was so happy we could design a kitchen that suited this family's needs and take a little bit of stress out of their hectic schedule," added Kathryn.
If you are thinking of ditching your formal dining area or contemplating more extensive changes to your kitchen or home, set up a time with Kathryn to talk about the possibilities. You can also learn more about additions, kitchens or other remodeling projects at an upcoming workshop. Check out the photo gallery or follow Normandy Remodeling on Facebook and Instagram for even more home tips and inspiration.