Mid-Century Modern Kitchen (MCM)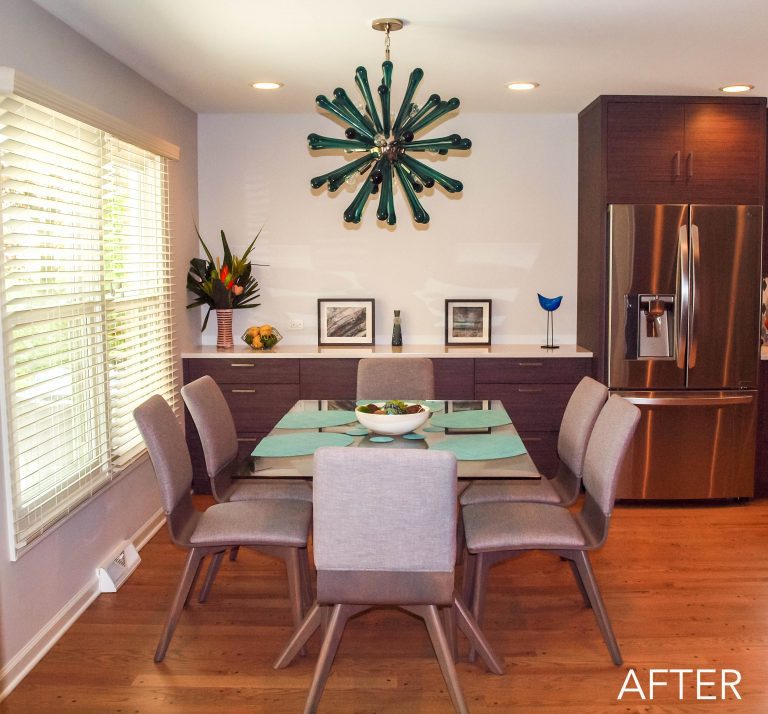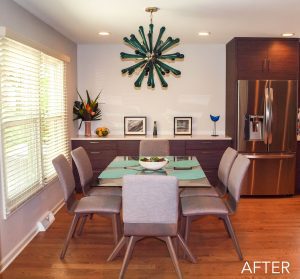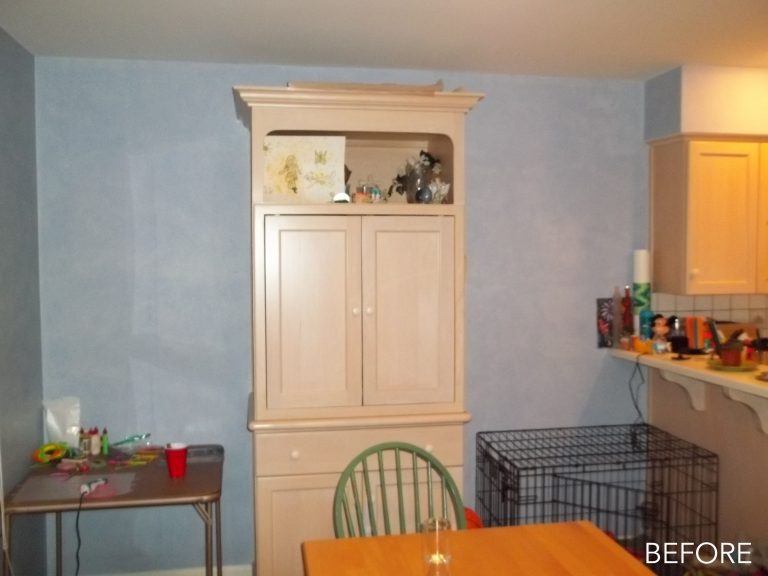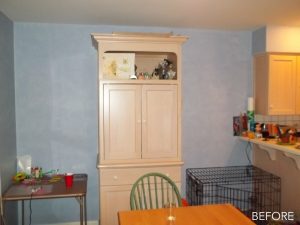 With the rising popularity of all things Mid-Century Modern (MCM), it's no wonder this homeowner of a 1960's MCM house was ready to bring her kitchen back to its vintage roots. It didn't hurt that the kitchen cabinetry and fixtures were outdated and the layout didn't function well either.
"We focused on the layout first," said Normandy Designer Laura Barber. "While we didn't change the footprint, we moved the sink, range and refrigerator to different areas of the kitchen to better suit her needs," noted Laura.  "The sink is now on its own wall with the dishwasher and cabinets are within arm's reach. The range now has its own space surrounded by storage for cooking supplies."
She also wanted a space for a quick meal or a place for her teenage daughter to hang out and chat during meal prep. In order to do that, we opened up the wall between the kitchen and family room and moved the peninsula from the central work zone to the other side, creating an attractive divider leading into the family room.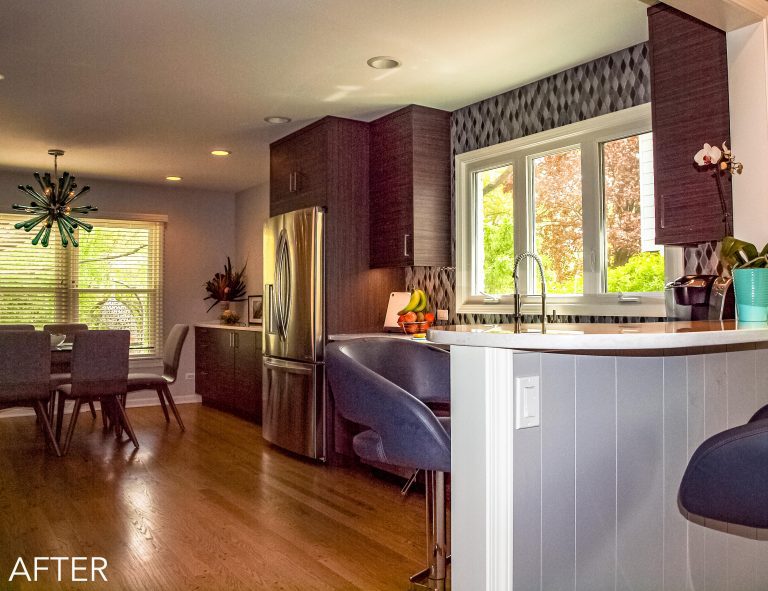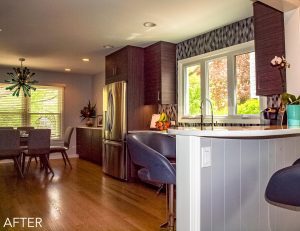 The aesthetic was a no brainier and looks like it was made for this kitchen. The homeowner had so much fun picking out her new kitchen features. When she saw the light fixture she could envision it above her dining table and she knew the tile backsplash would complement the dark textured cabinets and sleek hardware.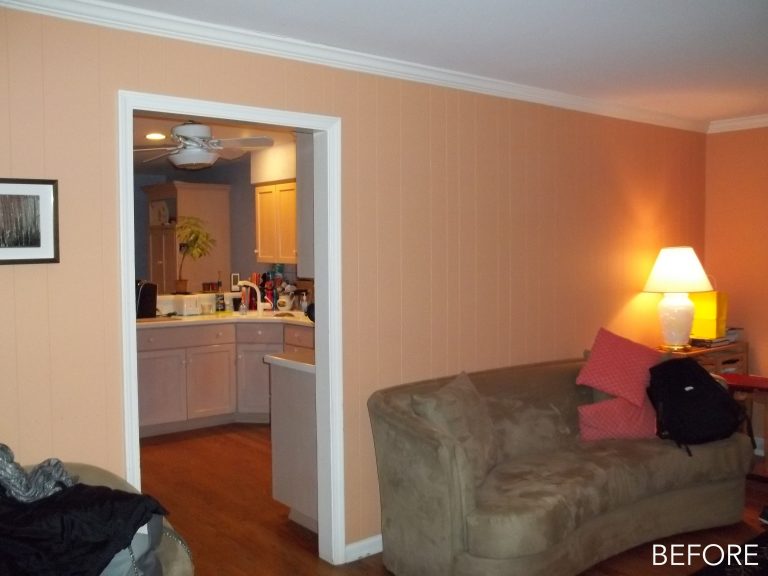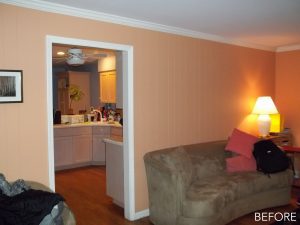 "I was so happy we could bring her kitchen back to its roots and create something this homeowner could be proud of every day," added Laura.
If you are thinking of remodeling your kitchen or more extensive changes to your home, set up a time with Laura to talk about the possibilities. You can also learn more about additions, kitchens or other remodeling projects at an upcoming workshop. Check out the photo gallery or follow Normandy Remodeling on Facebook and Instagram for even more home tips and inspiration.