Balance Beams and Symmetry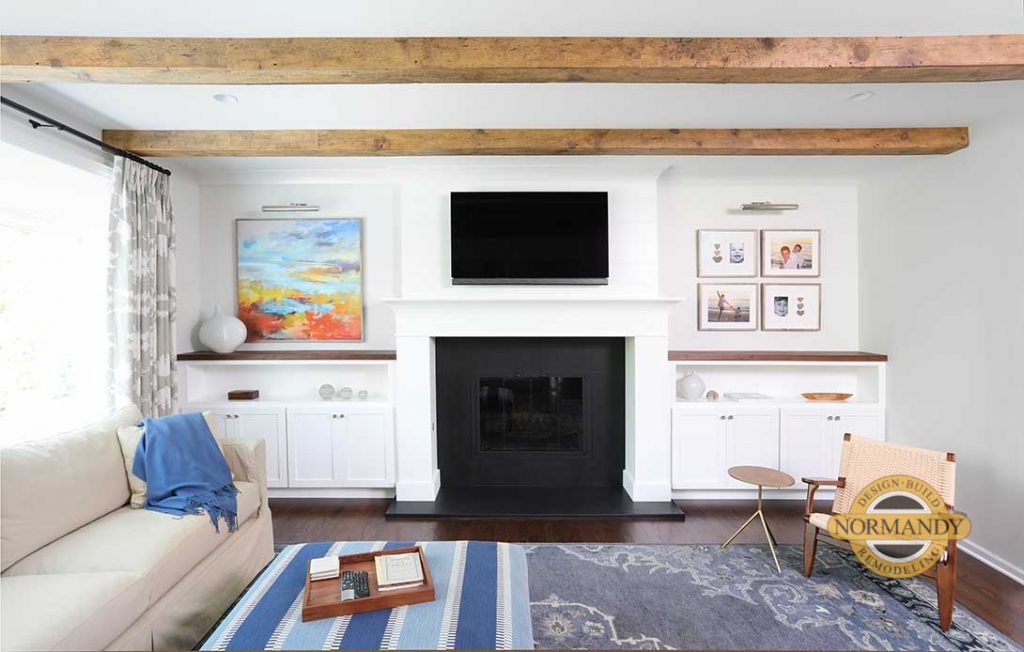 Designing with symmetry adds a sense of balance to your home. The homeowners of this house in Wheaton wanted to remodel their first floor in order to improve the flow of the kitchen in relation to the rest of the rooms. They had always wanted an open floor plan and called on Normandy Designer Kathryn O'Donovan for a solution.
"Their main priority was making sure their kitchen, dining room and family room flowed together, like one big open space," said Kathryn. "So we decided to open up the wall between the kitchen and family room to make it feel like one big room."
"The aesthetic in the newly remodeled kitchen is Cape Cod with a dash of farmhouse. In order to carryover that style into the family room , we utilized 19th Century reclaimed barnwood and installed beams in both the kitchen and family room," added Kathryn  "The beams make the rooms seem symmetrical and give the feeling of being connected,"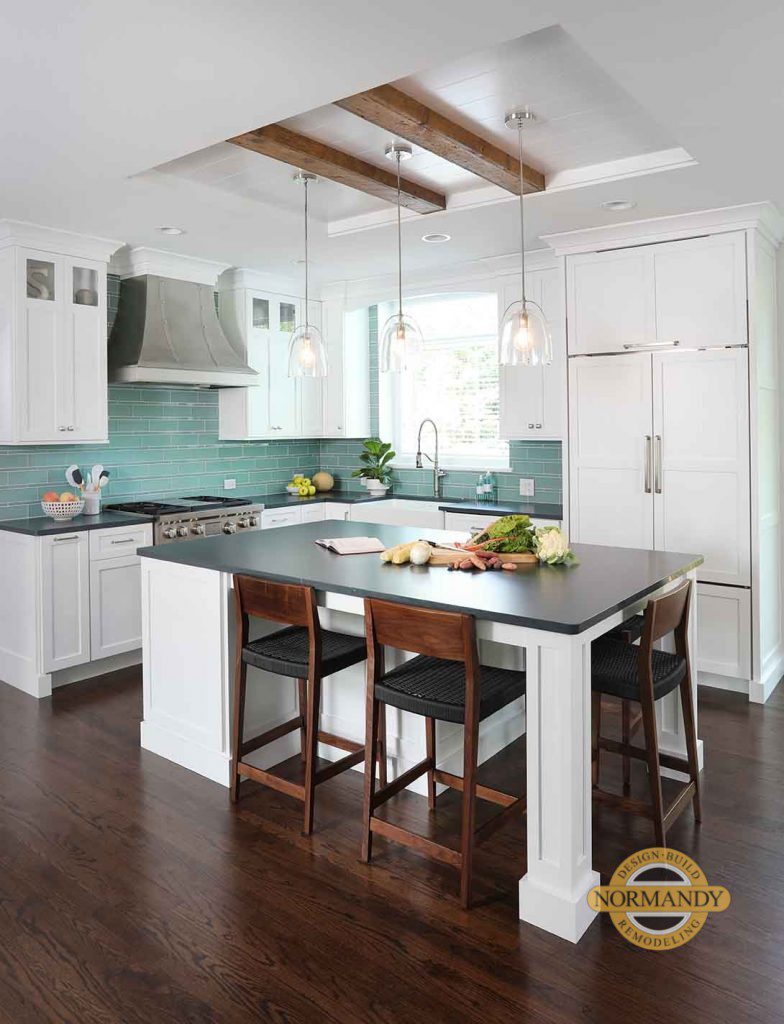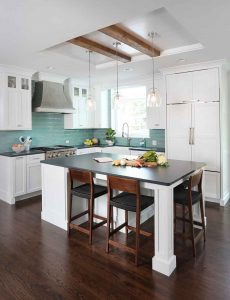 "We also carried the symmetry from the kitchen into the family room with the cabinetry flanking the fireplace," said Kathryn. "It's a lovely focal point and balances everything out."
"I was thrilled that we were able to achieve all of their goals and provide them open living on their first floor," Kathryn added.
If you are thinking of remodeling your home, set up a time with Kathryn to talk about the possibilities. You can also learn more about additions, kitchens or other remodeling projects at an upcoming workshop. Check out the photo gallery or follow Normandy Remodeling on Facebook and Instagram for even more home tips and inspiration.