Next Level Curb Appeal with an Addition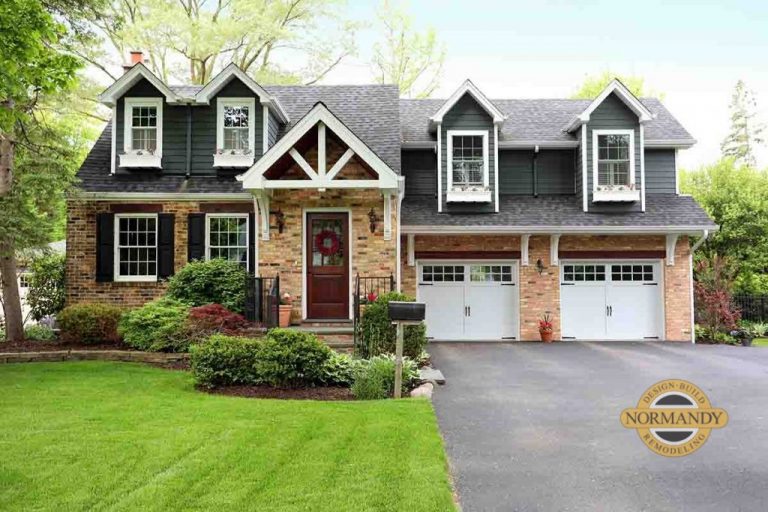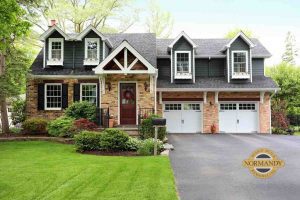 You might have been warned by friends and family not to step outside of the scope of your remodeling project, but there are times where it makes sense. Some projects can seem too small or costly on their own but are a perfect add-on to a larger construction project. For instance, exterior upgrades while undergoing an addition can make a great marriage of companion projects.
This couple in Winnetka saw the benefit of combining projects when they called on Troy Pavelka, Normandy Remodeling's Director of Design, to add two bedrooms with a common suite and a bathroom over the garage of their Cape Cod home.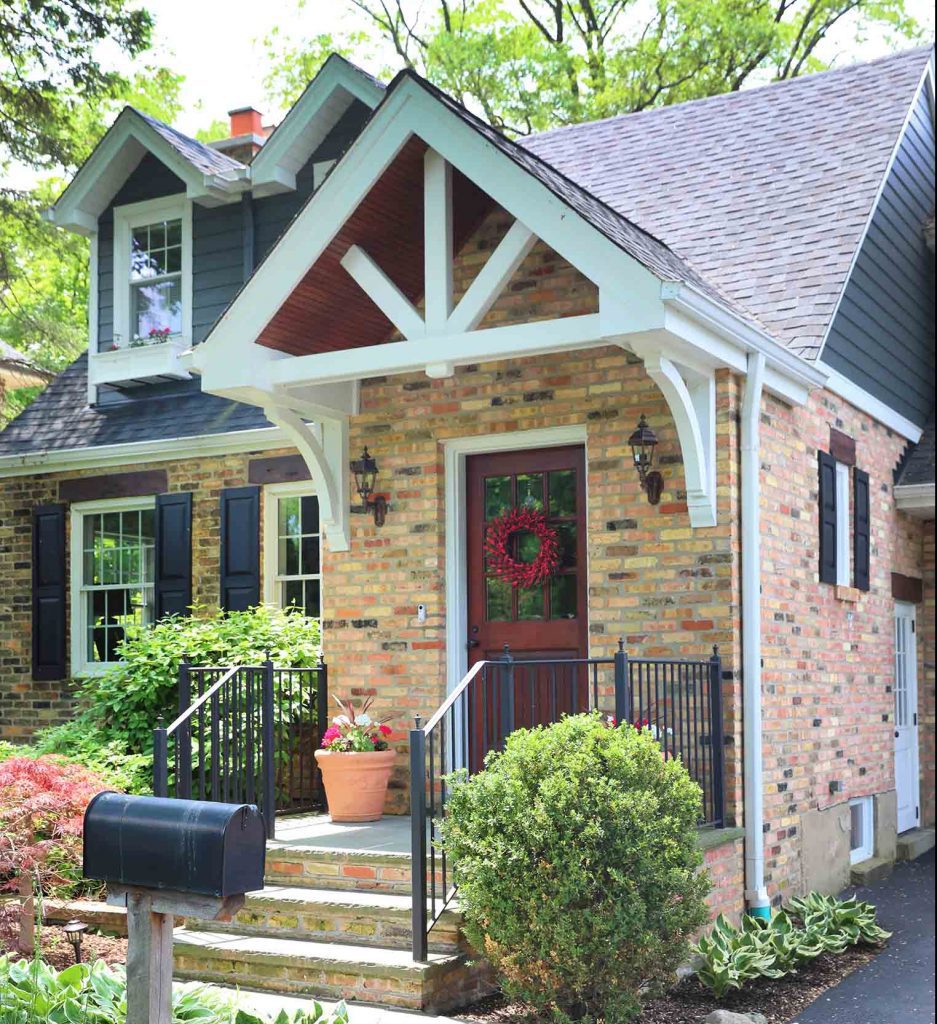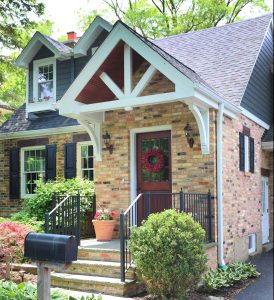 "After meeting with the homeowners, we decided it was the perfect opportunity to take the style of their home to the next level, and change their front entry and exterior as well adding on," said Troy.  "As a local realtor, she was on-board immediately, wanting to up their curb appeal, and both agreed that it was the right time since they would be under construction anyway."
"In order to complement the design of their home I took my inspiration from the existing dormers and gables on the garage," added Troy. "I created a gabled portico with an open geometric pattern to let light in and changed the siding color to blue/gray to make the portico and white trim stand out from the street," added Troy. "By just using a few matching architectural details, like the wooden beams above the garage doors, it gave the new and old sections a cohesive look making it look like it has always been there."
These homeowners were thrilled with how the exterior of their home looked, especially from the street, with their newly upgraded curb appeal. For more remodeling inspiration follow us on Instagram or Facebook, or get started on your own addition or renovation by attending one of our workshops.