Bathroom Remodeling Idea: Integrated Bathtub and Shower Bench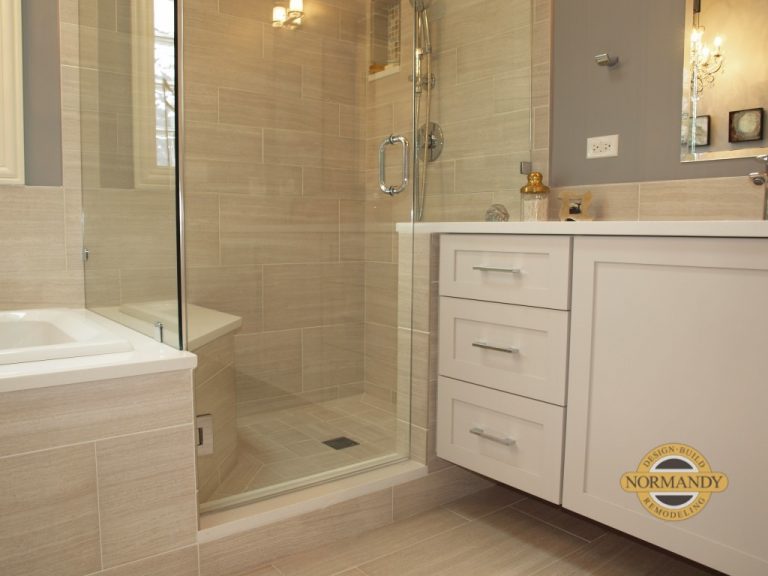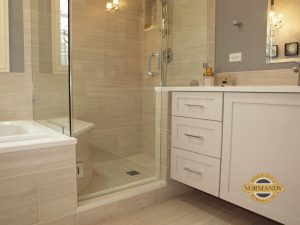 Bathrooms come in all shapes and sizes, which can affect the layout and design of the space. If a stand-alone shower and bathtub are important items in your bathroom remodel, but you are short on square footage, then an integrated bathtub and shower bench might be right for you.
"With this bathtub-meets shower solution, the tub deck is extended into the shower stall, becoming a suitable bench," said Normandy Designer Liz Reifschneider. "We then set the shower glass between the two."
"Overall, this provides a very clean, continuous look," added Liz.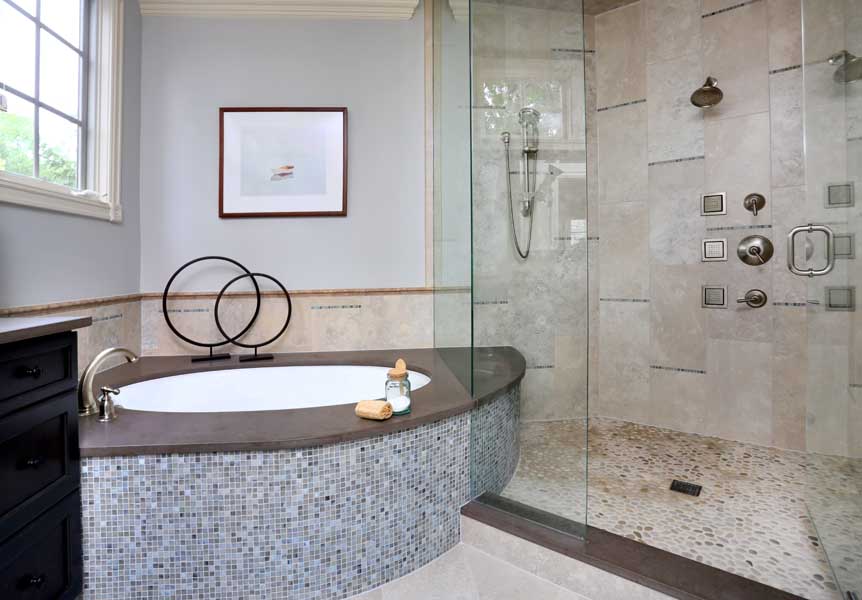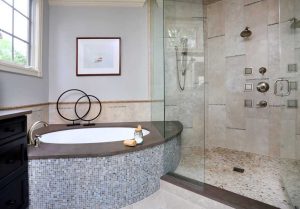 Typically, this integrated bathtub and shower bench combo consists of solid material, like a slab of granite or marble.
"The tub deck needs to be a solid piece of stone because it can handle consistent exposure to moisture," said Liz. "You need to avoid grout lines because, over time, they can let water seep in."
The end result is a spa-like bathroom with a sleek and cohesive look. Plus, in addition to adding a touch of luxury, the shower bench has plenty of advantages, including a spot to relax, store toiletries or use as support when shaving your legs.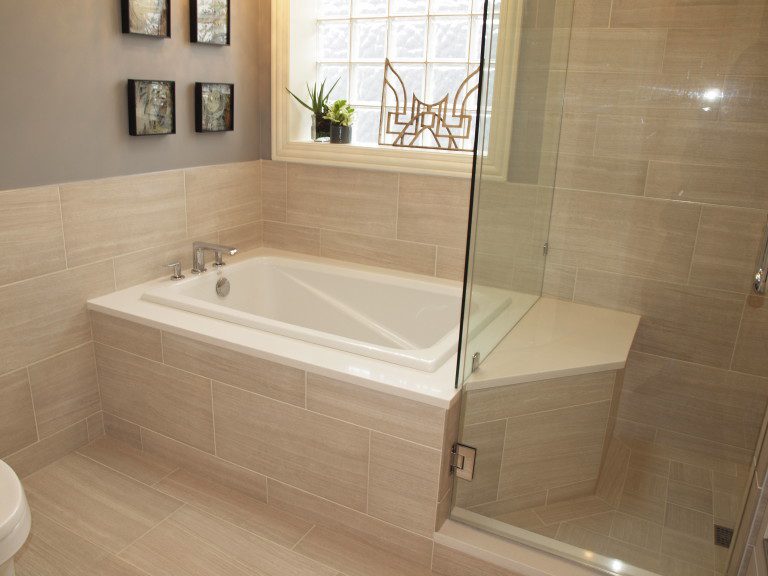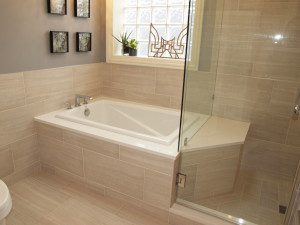 Set up a meeting with Liz to discuss creating a beautiful primary bathroom. Or, register to attend one of our upcoming seminars to learn more about the remodeling process. You can also follow Normandy Remodeling on Facebook, Twitter, and Instagram.