Shower Bench Ideas and Benefits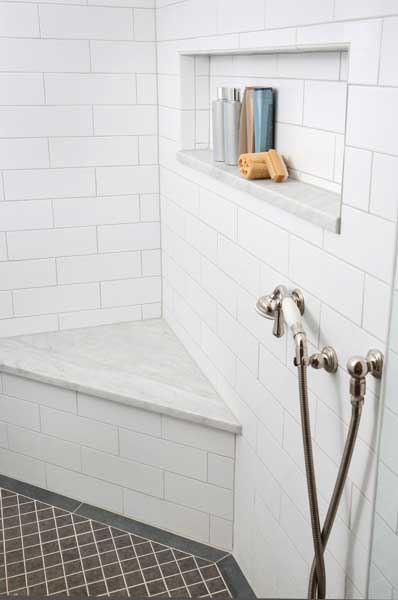 There are many design choices to make when planning your bathroom remodel, but none seem to offer the same level of options to consider as the shower. There are tile options to consider, shower fixture configurations, and storage elements to consider. But one of the most universally appreciated additions to the shower is the humble shower bench.
A shower bench is a design element that many people choose to include as a non-negotiable item for their bathroom remodel, and with good reason. The obvious benefit is that it allows for a place to sit while bathing, a welcome option particularly if you're under the weather or nursing an injury.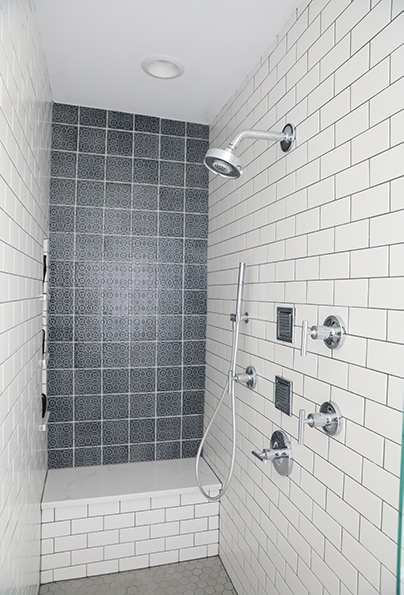 Shower benches, when paired with a hand held shower spray, are also a practical option for forward thinking folks who are planning to age in place and want to make bathing easier and less stressful in their golden years.
Benches also provide a welcome perch for shaving your legs, giving you a more stable base to avoid nicks or cuts. If you're all about the luxury showering experience, you can even opt for a heated shower bench to take the chill out of cold Chicago winters. No matter what you choose for your bench, it just adds a touch of comfort and luxury that's easily customized to fit your style and taste.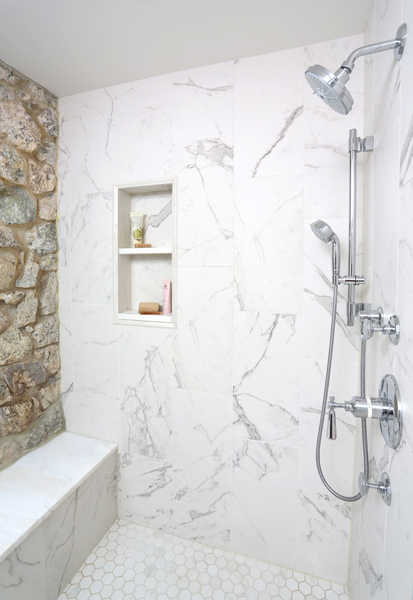 Thankfully, you can often find a way to include a shower bench, even if it just takes up an unassuming corner. The benefits of a shower bench, even a little one, make it one of the most frequently requested features of any shower.
Keep in mind when choosing a shower bench, it is best to go with a single slab of solid material, as grout lines typically cannot hold up to the consistent exposure to moisture.  It's also best to have the top of the bench overhang slightly, again for moisture management.
Finding the right combination of materials and features for your shower is just one part of acing your bathroom remodel. Set up a time to talk with a designer about your new bathroom, or register for an upcoming workshop to learn more about preparing for your remodel. You can also find more tips and inspiration delivered to you daily, by following Normandy on Instagram or Facebook.