La Grange Home Makeover: Modern Kitchen Remodel and Exterior Updates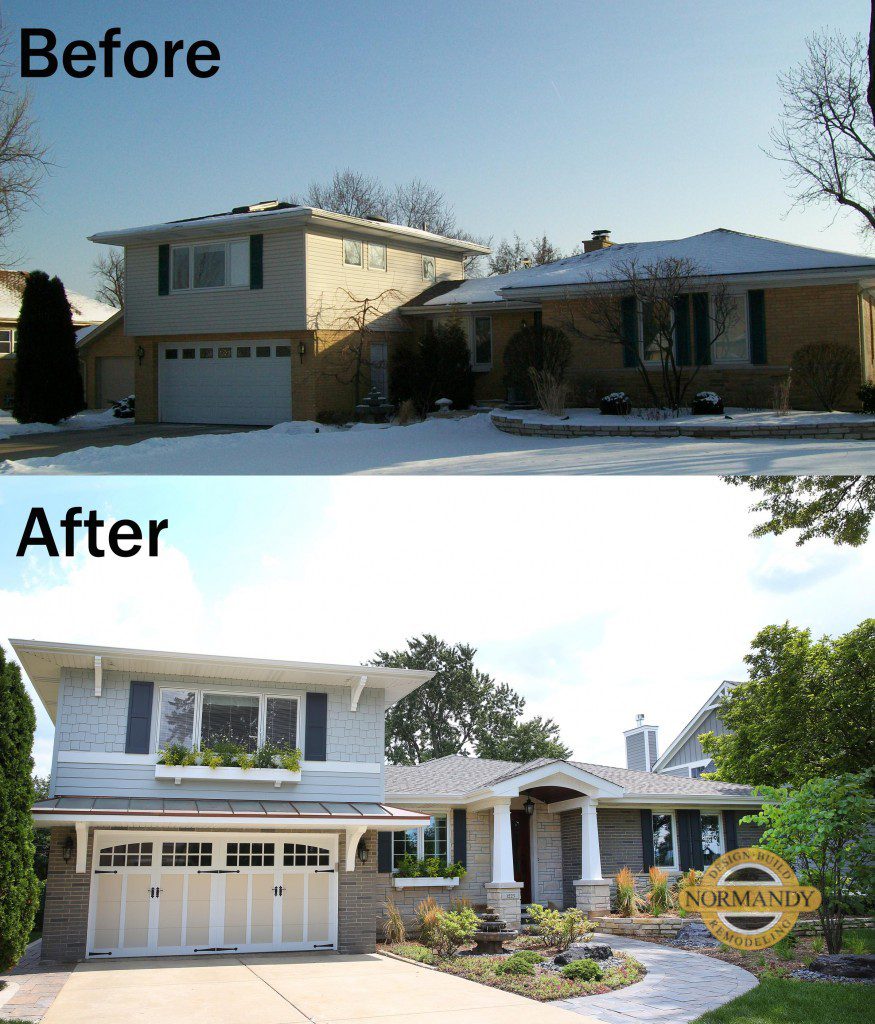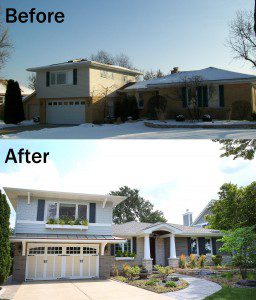 This LaGrange family loved to entertain, and their existing layout wasn't working particularly well for gatherings of family and friends. They called upon Normandy Design Manager Troy Pavelka to come up with some kitchen ideas and curb appeal concepts that would charm their visitors, and make the home more livable.
Prior to renovating, the home had segmented spaces and felt disconnected from the backyard and pool area.  An open-concept layout was in order to create more cohesive spaces, which also provided the opportunity to create a stronger connection to the outdoors.
"In order to achieve an open floor plan, a load-bearing wall and fireplace needed to be removed from the center of the home," said Troy. "After careful consideration, it was determined that replacing the wall with a structural beam would be the best option because it allowed for a seamless ceiling detail."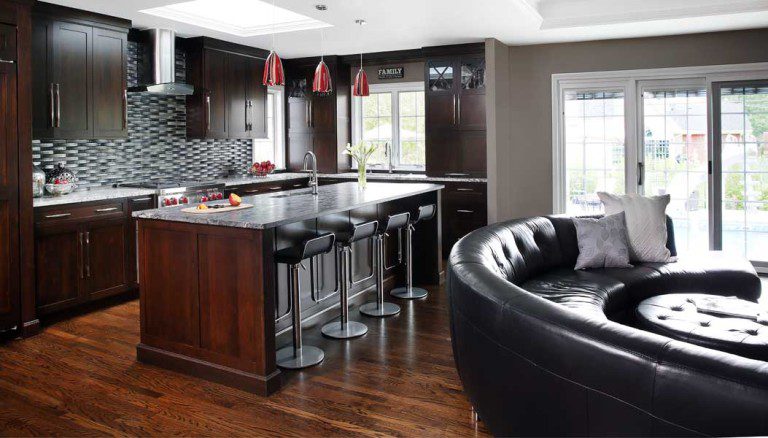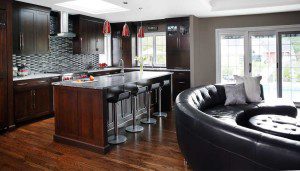 "To further improve the flow of the rooms inside the home, the dining room and entry were pushed out toward the front yard with a small addition," added Troy.
As it turns out, utilizing this plan paid off in a big way. It not only created an open and functional space that was conducive for entertaining but established a more appropriate entry into the home. However, connecting the space to the backyard still needed to be addressed.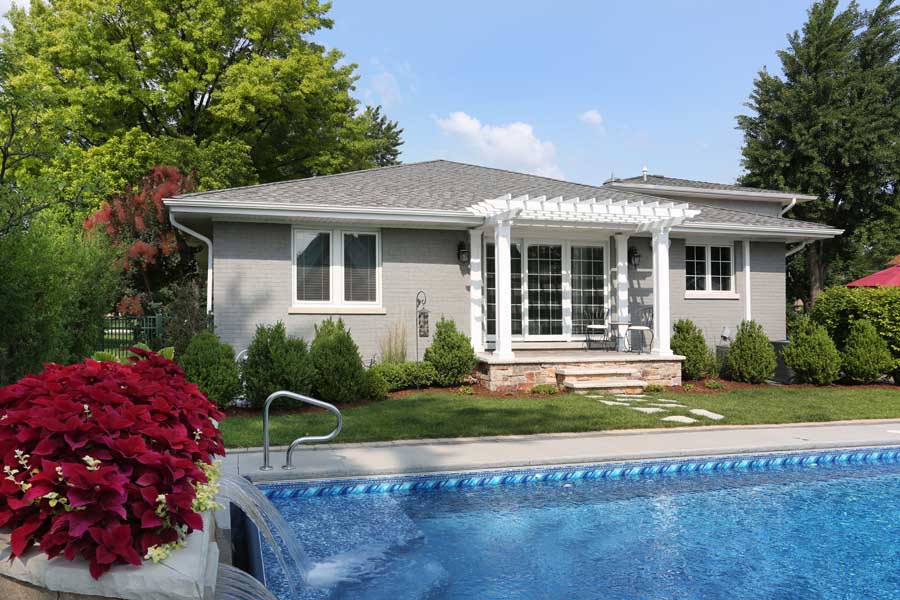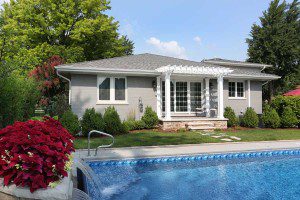 "In order to provide a smooth transition to the beautifully landscaped backyard and pool area, we included a decorative pergola and triple patio door into the design," said Troy. "This allowed guests to easily shift between the two spaces."
While an open-concept layout and outdoor connection were important, the kitchen also required a modern aesthetic and custom enhancements that fit the family's busy lifestyle and love of entertaining.
The kitchen includes espresso-stained cherry cabinetry and a custom glass tile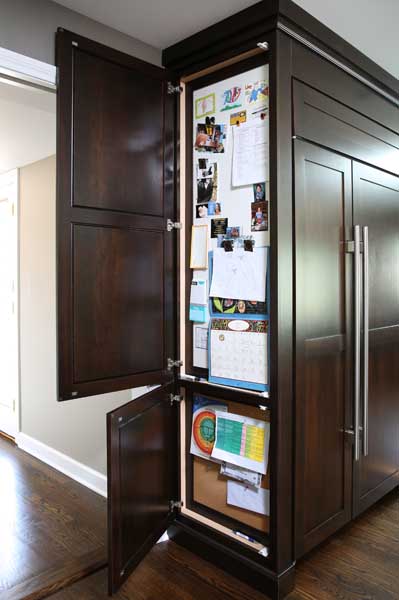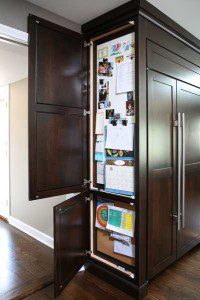 backsplash. Additionally, the kitchen boasts integrated LED cabinet and cove lighting, as well as two different countertops – granite with a suede finish and quartzite. The kitchen island, which serves as the "hub" of the home, provides cool beverages and space to enjoy snacks or eat a quick meal. A concealed message center at the edge of the kitchen keeps the family schedules organized.
The front of the home was also updated. The curb appeal was improved by a decorative roof element between the second story and the garage. The color scheme of the home also changed, and a new siding style and garage door were added. To really bring the new aesthetic home, the remodel also included shutters, window boxes, and two stone columns.
Visit our gallery to see more photos of this amazing transformation. You can also follow us on Facebook, Twitter, and Instagram for more kitchen ideas or information about adding on to your home.