Powder Rooms With A Modern Edge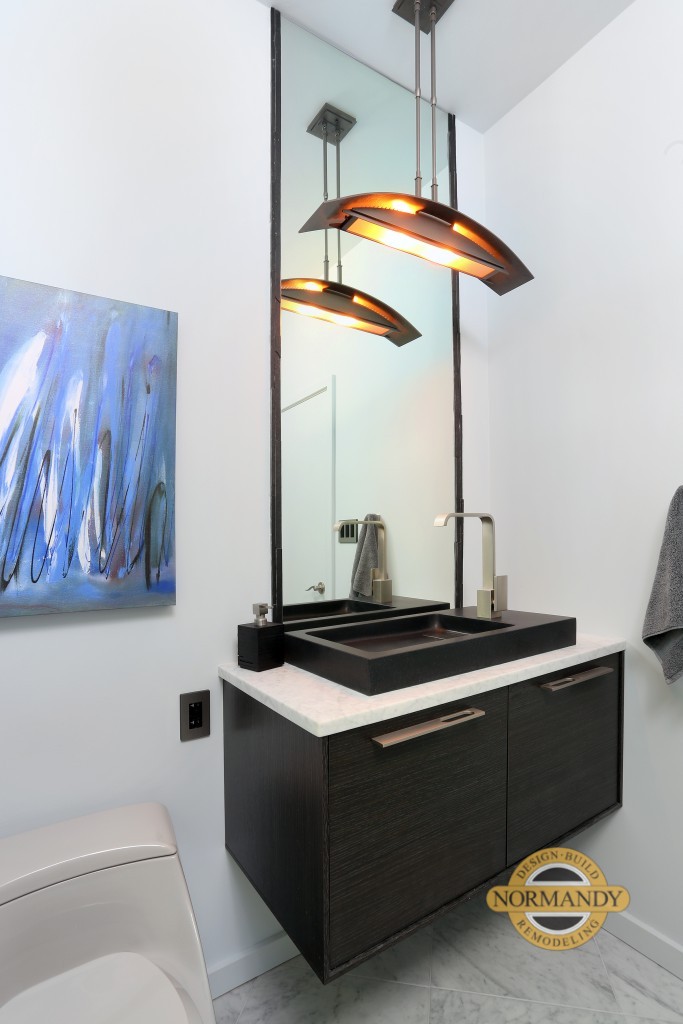 The powder room, with its smaller size and lower traffic, has traditionally been a spot in the home where people are open to trying something more adventurous with their design. That holds true even for families who aren't traditional at all, but who favor a more modern approach to their interiors.
"People are more open to something interesting in the powder room. It's where they like to have a little fun with design," says Normandy Designer Abby Osborn. She adds, "In a modern space that might mean an unexpected tile choice for flooring or larger scale decorative tile as a wall treatment."
Dimensional tile behind the mirror can be a striking focal point for your modern powder room. You can vary the size or consider an ombre effect with the colors gently blending from light to darker.
A floating vanity is destined to become a showpiece if your space and patience for alternative storage allows. If not, a console vanity with metal legs will give your powder room a modern vibe. "Be open to a variety of metals. Think about brushed gold and matte black, again it's about making interesting choices," Abby says.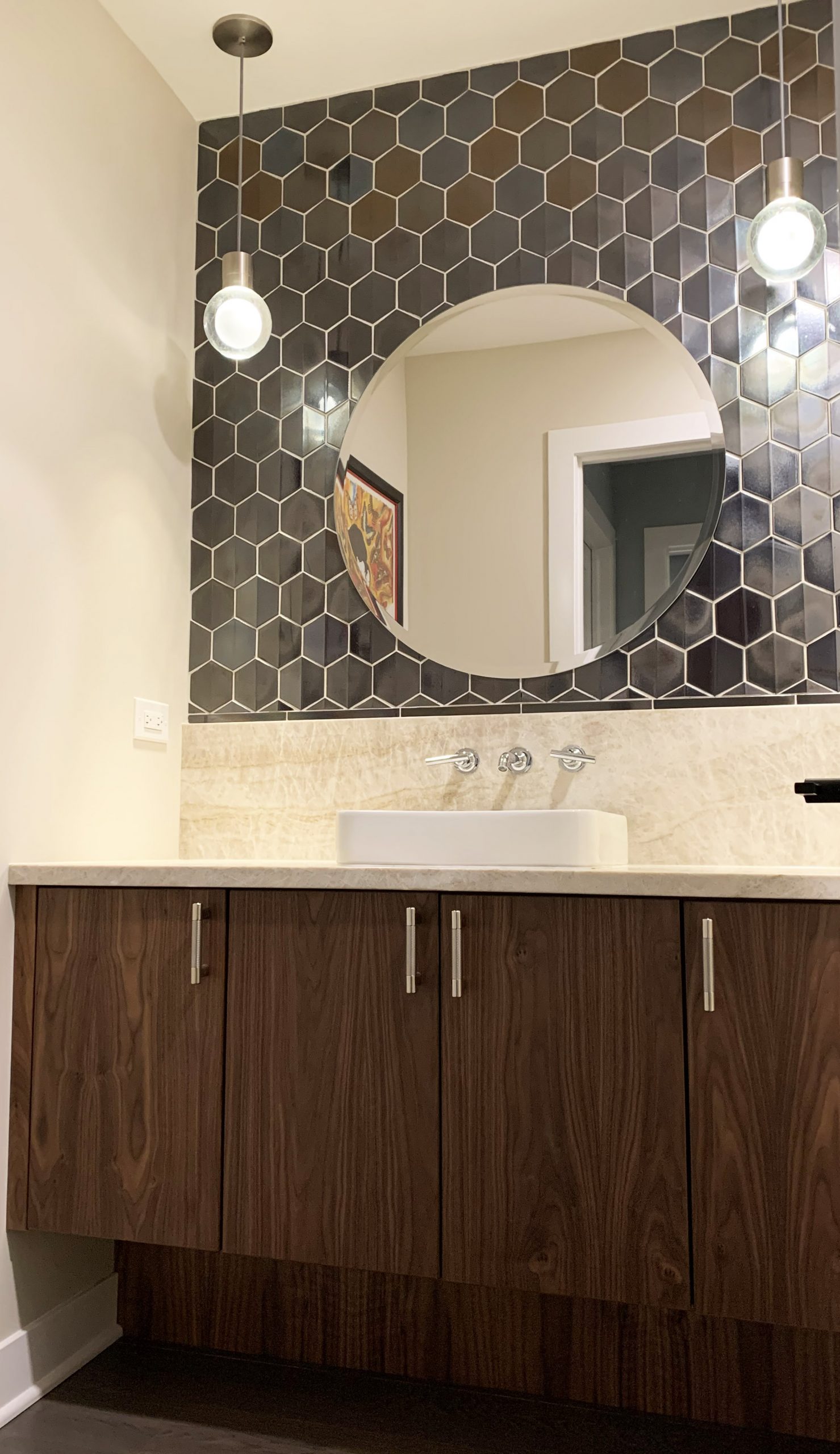 Finishes and materials also give you the opportunity to bridge the look and feel of the rest of your project as powder rooms are usually remodeled along the with kitchen or as part of an addition or first floor overhaul. There might be touches of matte black throughout to give the whole house a cohesive feeling. "There are always ways to integrate the powder room into the rest of the house," says Abby.
One last place Abby suggests alternative thinking is your powder room lighting. "We've done dropped pendants in place of sconces with great results. You can go a little moody in the powder room. You're not putting on makeup or popping in contacts so try something a little atmospheric," she says.
Whatever modern means to you, it's nice that the powder room endures as a place to let your hair down design wise. As Abby says, "Some people really like to let loose in the powder room and we love that."
If you're thinking of remodeling, you can set up a time to talk to Abby about your project. We invite you to join us for an upcoming virtual webinar to learn more about the remodeling process. If you want to explore ideas sooner, visit the Normandy Remodeling photo galleries or follow us on social media. We share regular design inspiration on Instagram, Facebook and Pinterest.