The Power of The Powder Room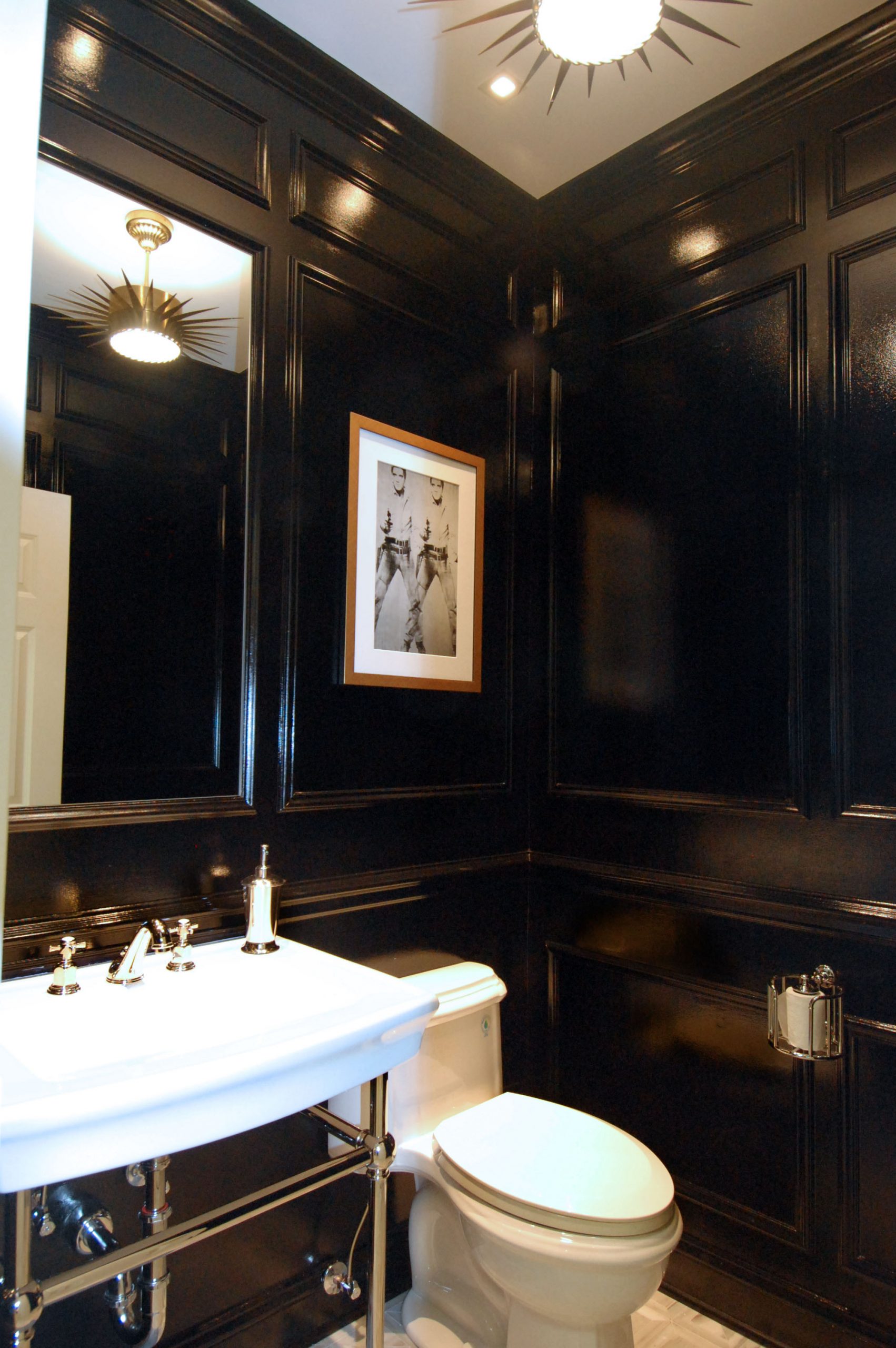 No matter how small the square footage, powder rooms hold incredible potential for exciting details and joyful expressions of personal style. The powder room is a great opportunity to do something fun and different. It doesn't have to relate to the rest of the house, so why not indulge?
Think of the powder room as a jewel box. This is a place where bold wall colors like high-gloss navy or black can really shine or provide a dramatic background for a dazzling light fixture.
Decide where you want to make a big statement and what can be more subtle. It can be tempting to do statement wallpaper with a tile floor and bold lighting. Pick which element should have the most impact and work around it. Let it really sing.
From a practical standpoint, the powder room is a smart spot to use finishes and materials you love that might be too delicate for higher traffic areas. Powder rooms are fantastic places to use natural stone or to do a cool mosaic. You might worry about these artful touches if they were subject to lots of wear and tear, but the pop in and out nature of the powder room is a chance to treat yourself.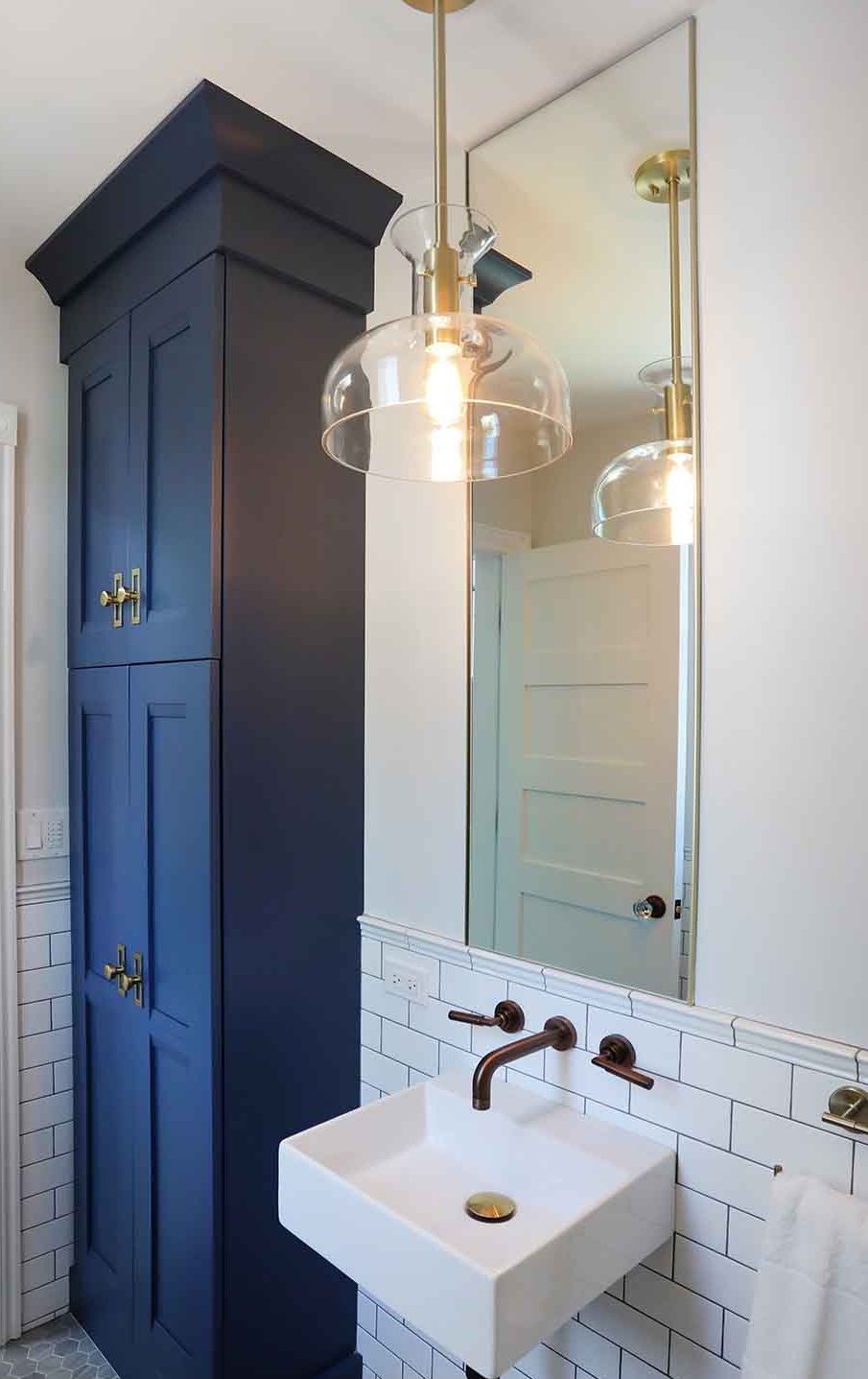 Most families don't give their powder rooms much thought until they're remodeling a nearby room. Anytime you're refinishing the floor it makes sense to think about freshening up the powder room. Keep the powder room complementary, but not to try for an exact match to the rest of the house.
As an example, we recently worked with a family on a kitchen remodel and powder room refresh. Rather than match the cabinetry and finishes, we designed the powder room to feel connected but not the same. You can break free from your home's style. Choose the really fun wallpaper you love but that would overwhelm a larger room. Try a super cool tile floor. Go for the bold color.
Our best tip to help narrow down the choices is simple; Don't do something you think you'll grow tired of too quickly. Need more help deciding what to do with your powder room and kitchen or other room in the house? Set up a time to talk with one our designers. Want more inspiration? Visit the Normandy Remodeling photo galleries. You're always welcome to attend one of our upcoming webinars and follow along with us on Facebook and Instagram.