Screen Porch Life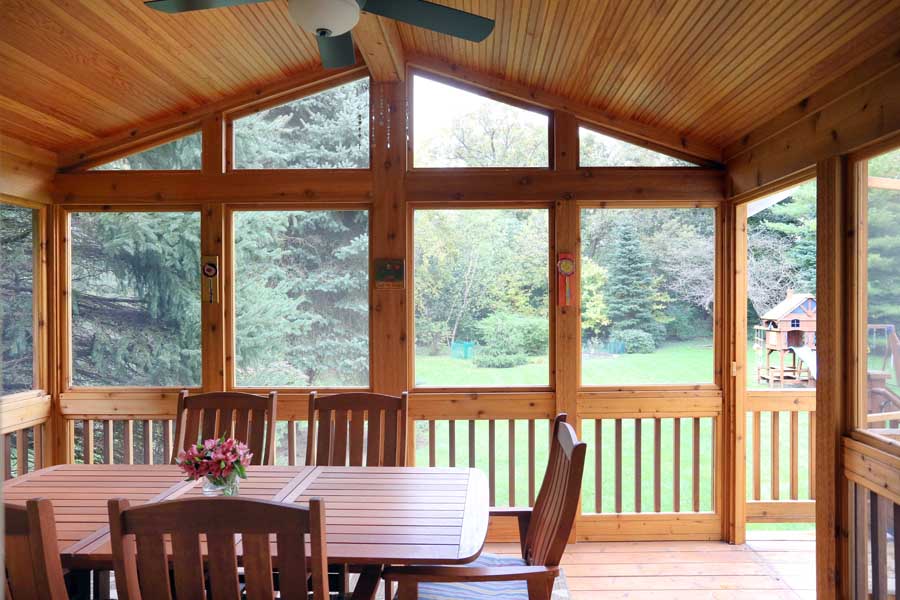 If you're thinking of adding on to your home, you are in very good company. Building an addition is a great way to stay in the home you love with the neighbors who have become family and to get the extra space we are all craving these days.
"Customers are looking for more space, which really means the right kind of space," says Normandy's Director of Design Troy Pavelka. Troy adds, "Families need areas to spread out into more than ever."
With this in mind, Troy believes makes sense to consider including a screen porch when planning a family room or kitchen addition. "When expanding your living space through a family room or kitchen addition, a screen porch opens up indoor/outdoor living possibilities for several months out of the year," Troy explains.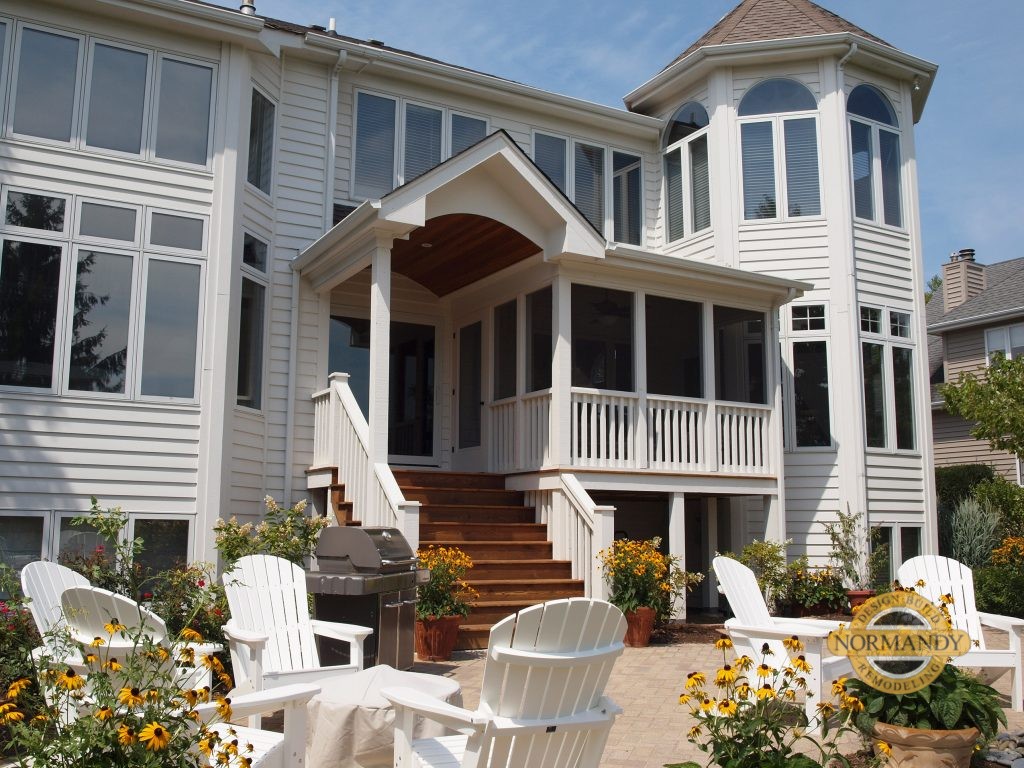 And while many people think of a simple north woods beam and screen structure, screen porches have come a long way in the creature comforts department. "Screen porches have evolved into pretty phenomenal spaces with outlets for TVs, solid masonry fireplaces and even heated floors that will get you another month or two out there when the weather cools," says Troy.
To enhance the overall feeling of your home post-addition, Troy suggests carrying over design elements for a smooth transition between the spaces. "It makes sense to match the outdoor materials, architectural materials and roof forms," says Troy. "Flooring and floor height are important to consider when you're deciding how closely to align the family room or kitchen and screen porch," Troy adds.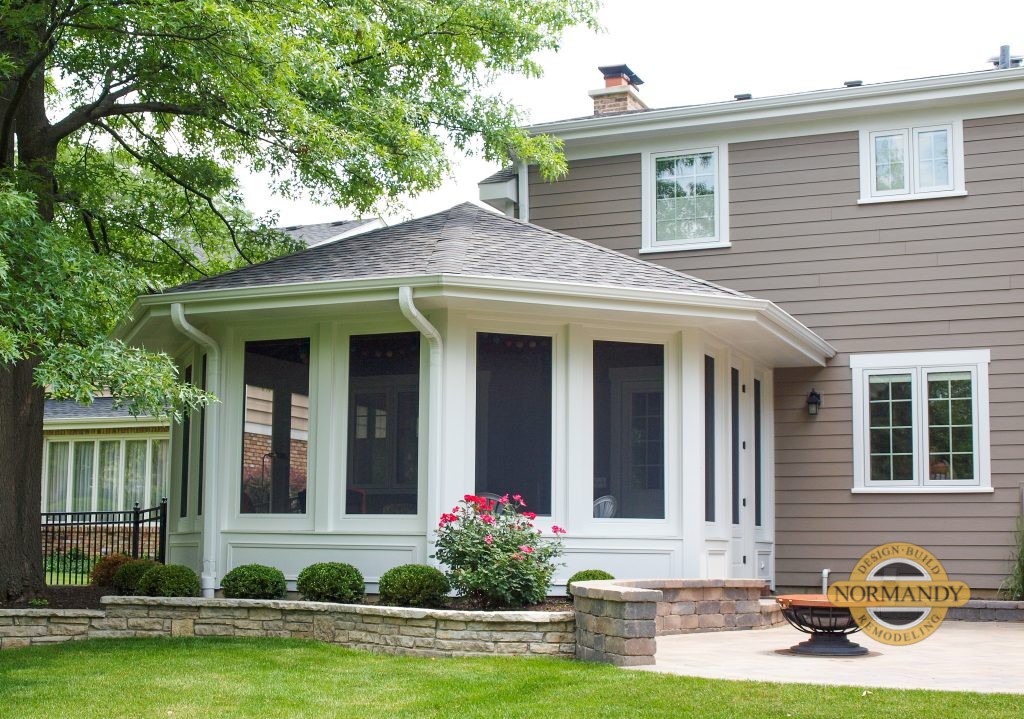 Are you thinking of how nice it would be to enjoy reading a book, napping or watching a game on a new screen porch? Set up a time to talk to a Normandy designer about a family room or kitchen remodeling project with a screen porch. We invite you to join us at an upcoming virtual webinar if you'd like to learn more in a relaxed setting. Find inspiration in the Normandy Remodeling photo galleries. We share design ideas on Instagram and Facebook. Why not follow along with our posts?