Screen Porch Ideas- Making Your Exterior More Superior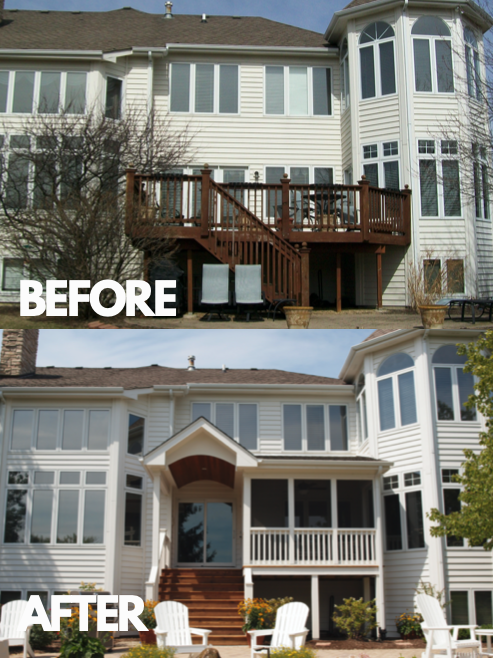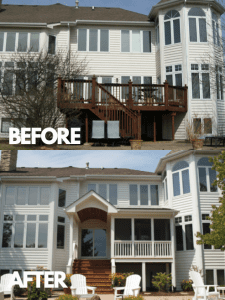 Adding a screen porch to your house can provide some welcome additional living space, and give a boost to the curb appeal of the home as well.  A screen porch addition has many of the same requirements as any other home addition, as well as a few additional considerations due to the exposure to the elements.  "The screen porch is meant to act as an extension of your existing home, just like any other home addition. In fact, the only real differences are screens in place of windows, and no need to tie in heating and cooling with the rest of the home." says Normandy Design Manager Troy Pavelka. "Since you are trying to create a seamless transition from your home to the porch, it is important to be mindful of the placement of the porch and the materials selected."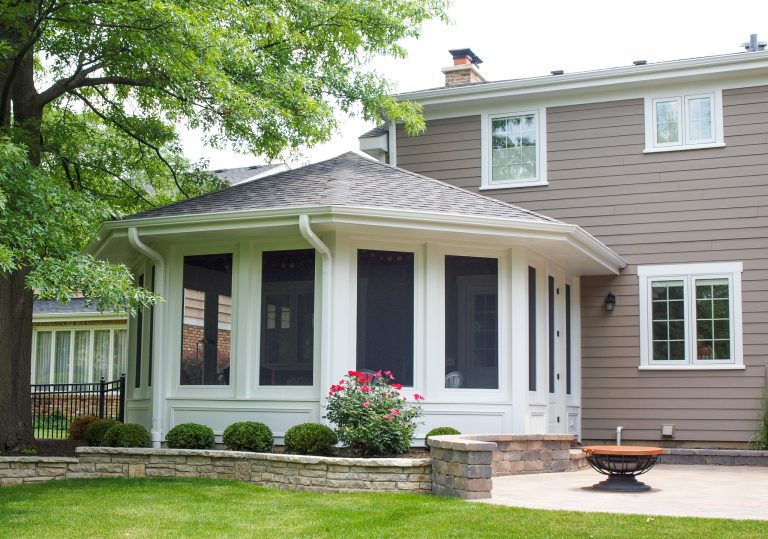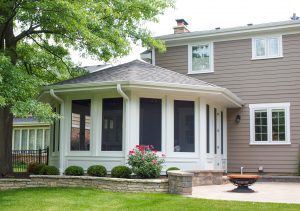 "When determining the location of the screen porch, one of the frequently overlooked considerations is the impact this will have on  the available natural light in the interior rooms," added Troy.  "The newly added roof and extended outdoor living space will filter and diminish the currently available light and air flow.  If you can position the new porch outside of a room that already has other windows to provide light and fresh air, you will be able to minimize these issues."  It is common for existing windows to become a part of the screen porch, so there will still be some opportunity to borrow natural light and air flow that is now supplied to the porch.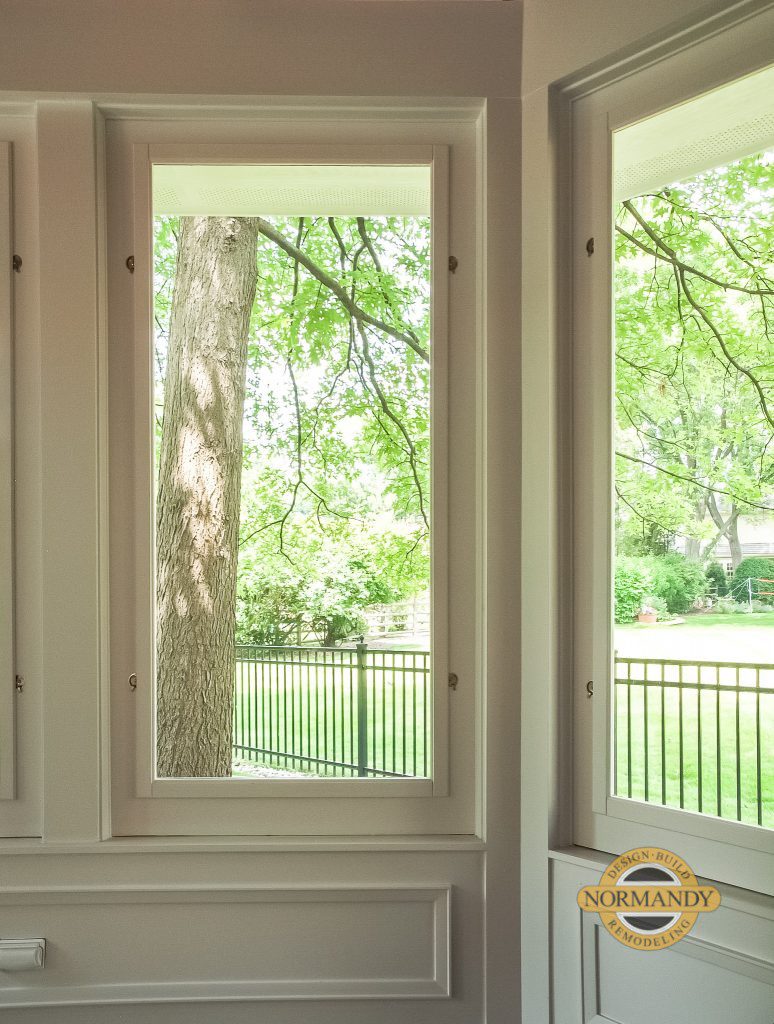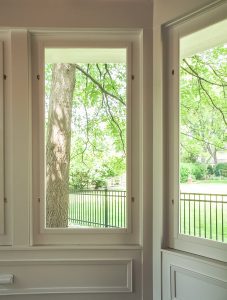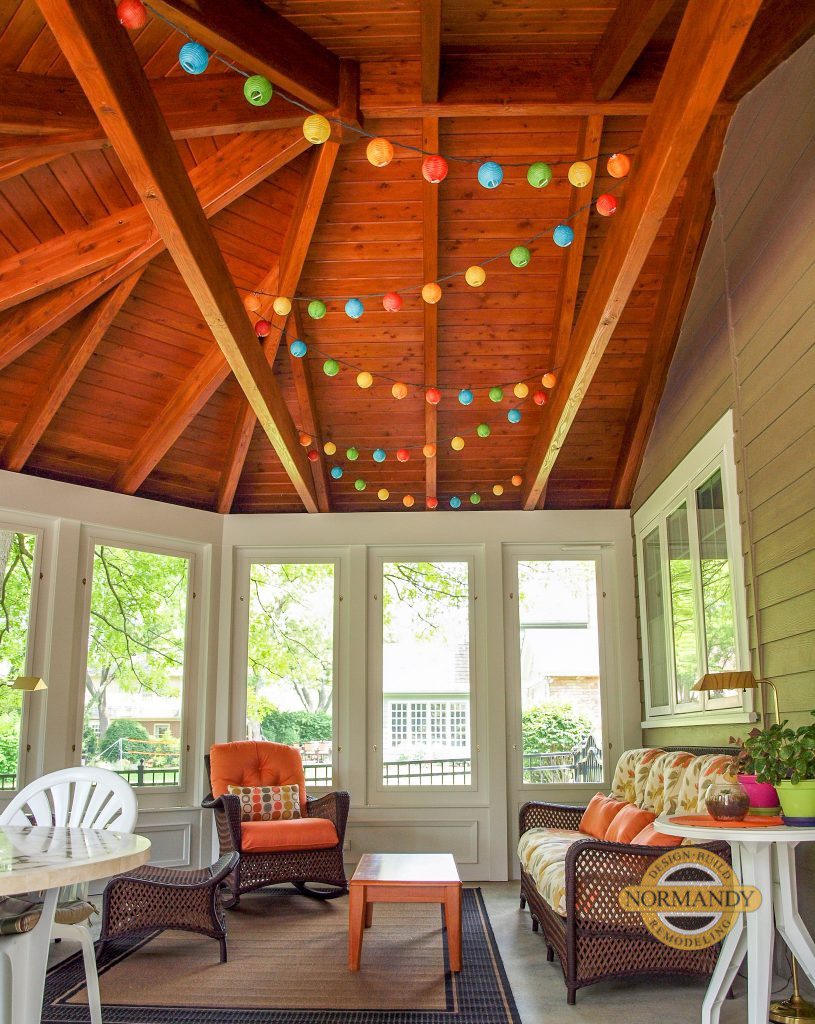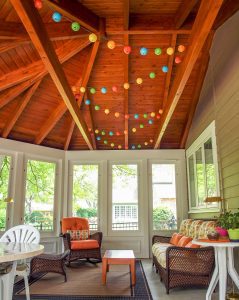 Other key pieces to remember are that, although acting as an extension of your home, your screen porch needs materials that are able to withstand the elements of the outdoors.  "Since your porch is going to be exposed to the weather, I recommend using Douglas fir or Cedar in areas where you would like to enjoy the beauty of natural wood, because they are resistant to rot and moisture," noted Troy.
It is possible to create an indoor feel for this outdoor room by adding TV's, decorative ceilings, tile flooring, fireplaces and interchangeable storm windows and screens, depending on zoning restrictions.  Since screen porches are a common transitional space to the yard, they can also be connected to a deck or patio, which extend the potential for gathering and entertainment spaces even further.