The Best Time of Year to Remodel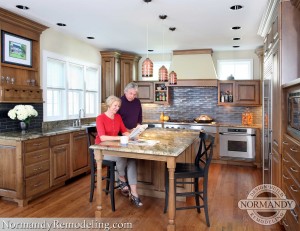 One of the most common questions we hear when people are planning their kitchen remodel is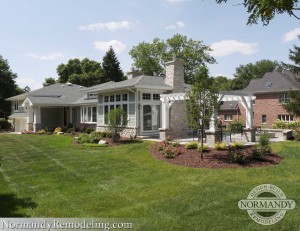 "When is the best time to remodel my kitchen?"  While kitchen renovations happen year-round, many people have found that planning for the construction to take place during the summer months can make living through the renovation more enjoyable and less stressful. One of the reasons that living through kitchen remodeling construction can be a bit easier during the summer months, especially in Chicago and its suburbs, is about meal prep.
"Summer is the season for grilling and outdoor dining on your deck or patio, which gets you out of the house and enjoying the warm weather," says Normandy Designer Liz Reifschneider.  "This brief respite from the construction going on inside can be quite soothing and can help you cope with the disruption to your normal routine." Taking advantage of the warmer weather for construction requires some advance planning, as do most things for a kitchen remodel. You will need to allow time to design and plan your new space, and some additional time for blueprints and permitting.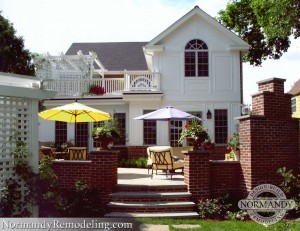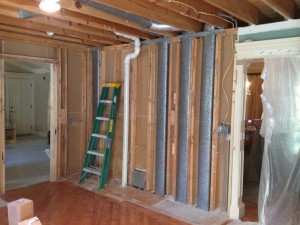 "It's important not to rush through the planning stages, and to give yourself plenty of time to make sure that you're creating a space that meets all your needs, without feeling rushed to meet a particular construction timeline," commented Liz.
"If you're someone who makes decisions quickly, that planning phase may take a month or two.  But if you really want to delve into the details or make more significant changes, you should allow a few months for working out the design you really want." Once your design is complete, there are still several important parts of your remodel that can impact your timeline, one of them being the permitting process.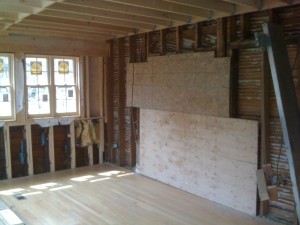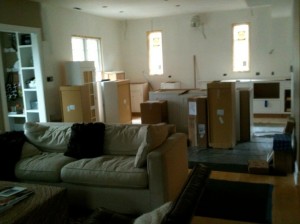 Some villages are fairly quick and can issue permits in a few weeks, others have long timelines and it can be several months before your permit will be approved.
Cabinetry is another key piece that can have long lead times, and some manufacturers even shut down for a few weeks in the summer months for employee vacations. "It's not unheard of to wait 3 months or longer for a custom or semi-custom cabinet to be delivered," says Liz. "It's just one more piece of the timing puzzle to be considered."
The good news about finding the right time to remodel is that it's almost never too late to start because there is always next summer. If you would like to remodel your kitchen during the warm summer months, you probably want to begin meeting with a designer and planning as early as late fall.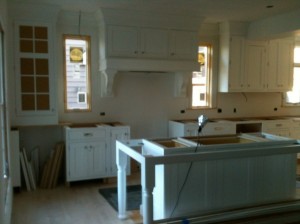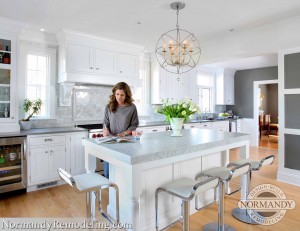 An initial October or November meeting gives you plenty of time to work through your design goals and schedule construction to begin as the weather warms up. If you happen to finalize your design more quickly than expected, most companies will be able to delay your start date by a few weeks or months to give you an opportunity to soak up the summer sun as your kitchen undergoes its transformation. "With summer months always seeming to fly by in Chicago, the renovation will seemingly be over in no time," added Liz. And what better way to start the cold weather months in Chicago than with a beautiful new kitchen?