Porcelanosa Tile Now at The Normandy Showroom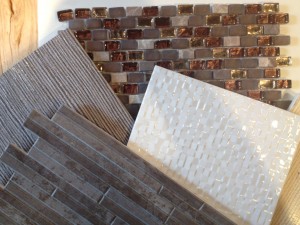 We are excited to announce that the Normandy Hinsdale Showroom now features the unique look of Porcelanosa tiles.  These European tiles are particularly intriguing for fans of Contemporary design and can create a striking design statement in any room.
The Normandy Design Team is excited to add Porcelanosa to their design arsenal to further expand the creative possibilities for their clients.  Having a display in the showroom allows Normandy clients to interact with the products they are choosing for their remodel, and get a hands-on look at the impact these tiles can make on their project.  Porcelanosa's reputation for cutting-edge innovation in both design and materials can elevate any space and can be one of the details to bring a kitchen or bathroom remodel to the next level.