Family Time Renewed with this Open Floorplan Clarendon Hills Kitchen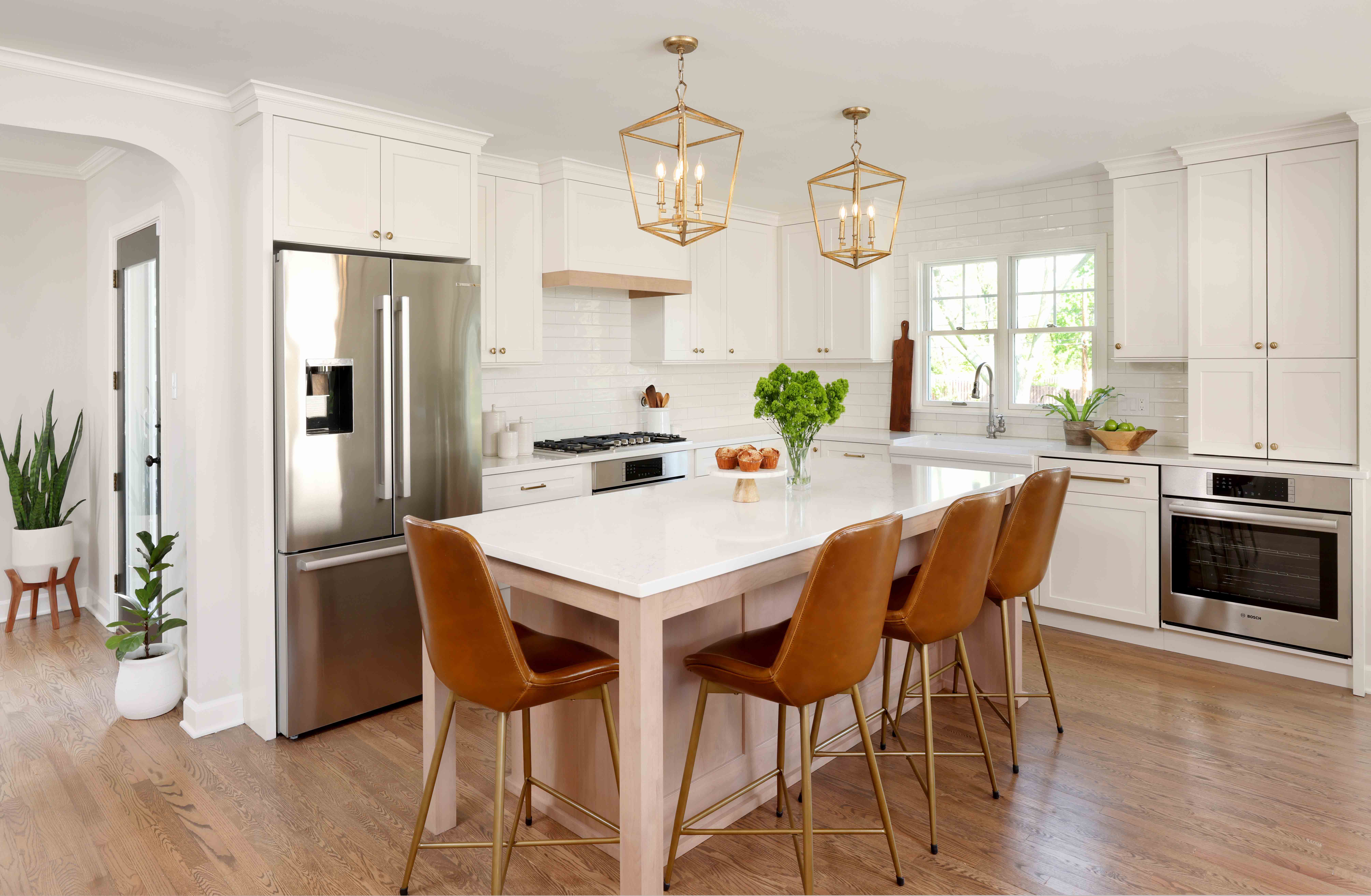 With three kids and a dog, everyone in this Clarendon Hills household wanted to gather in the kitchen, but their existing space was far too cramped. "The island was awkwardly placed, the room felt closed in, and the overall traffic flow wasn't conducive to cooking together comfortably," says Normandy Designer Abby Osborn. For these working parents, the time spent with their kids in the kitchen was precious yet limited by the kitchen's tight quarters.
Hemmed in by walls on either side, the kitchen was sandwiched between the dining room and the family room. "The family really wanted to keep the existing walls and footprint of the kitchen as-is. We worked through numerous design layouts, trying to incorporate all the features on their wish list, but kept hitting a proverbial and literal wall," says Abby. "Ultimately, we decided together that one of the walls needed to come down so they could gain the floor space they were looking for," Abby says.
A larger island for meal prep was top of their wish list and was the first thing they were able to gain with the layout change. The new island is accessible on all four sides, allowing the family to cook together with ease. "This island is a workhorse, with plenty of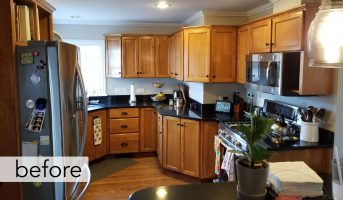 counter space for rolling out dough or chopping ingredients. It's the new home for the microwave and a warming drawer, plus a special feature that's exciting just for bakers, a built-in mixer lift," Abby says.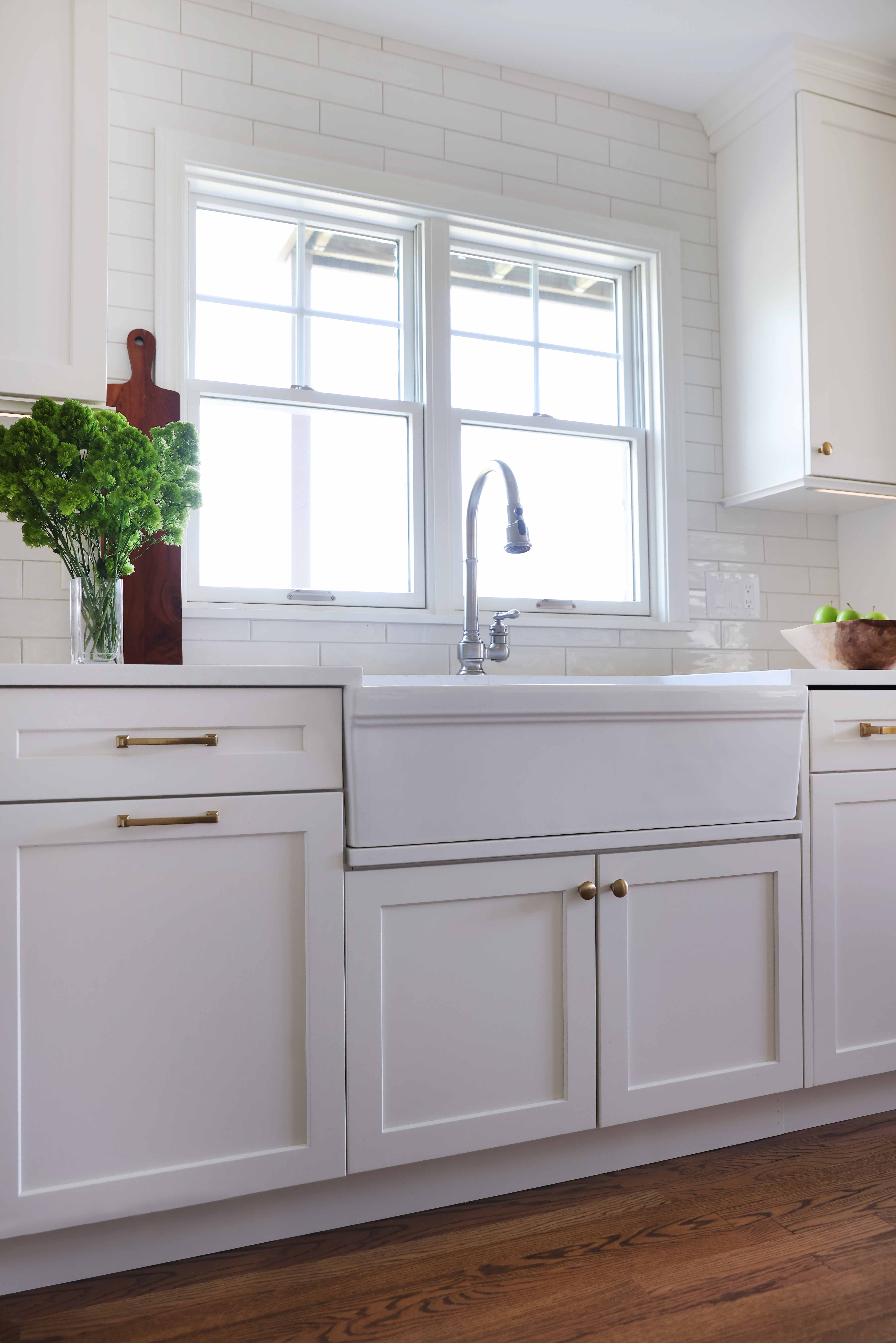 A stand mixer was just one of many kitchen tools that needed to remain handy but hidden. "We carefully curated their cabinet storage for easy access to their baking essentials. An appliance garage stores daily used kitchen tools while keeping the counters clear," says Abby.
Aesthetically, they were drawn the idea of a farmhouse style with a timeless look. "Alder wood for the island gives a rugged feel and the apron front sink brings in that classic farmhouse look," Abby says. The simple range hood, trimmed with Alder to match the cabinets, keeps the room cohesive while adding extra texture and style.
They selected Quartz countertops for durability and low maintenance, and bronze hardware throughout to add cozy vibes to the kitchen.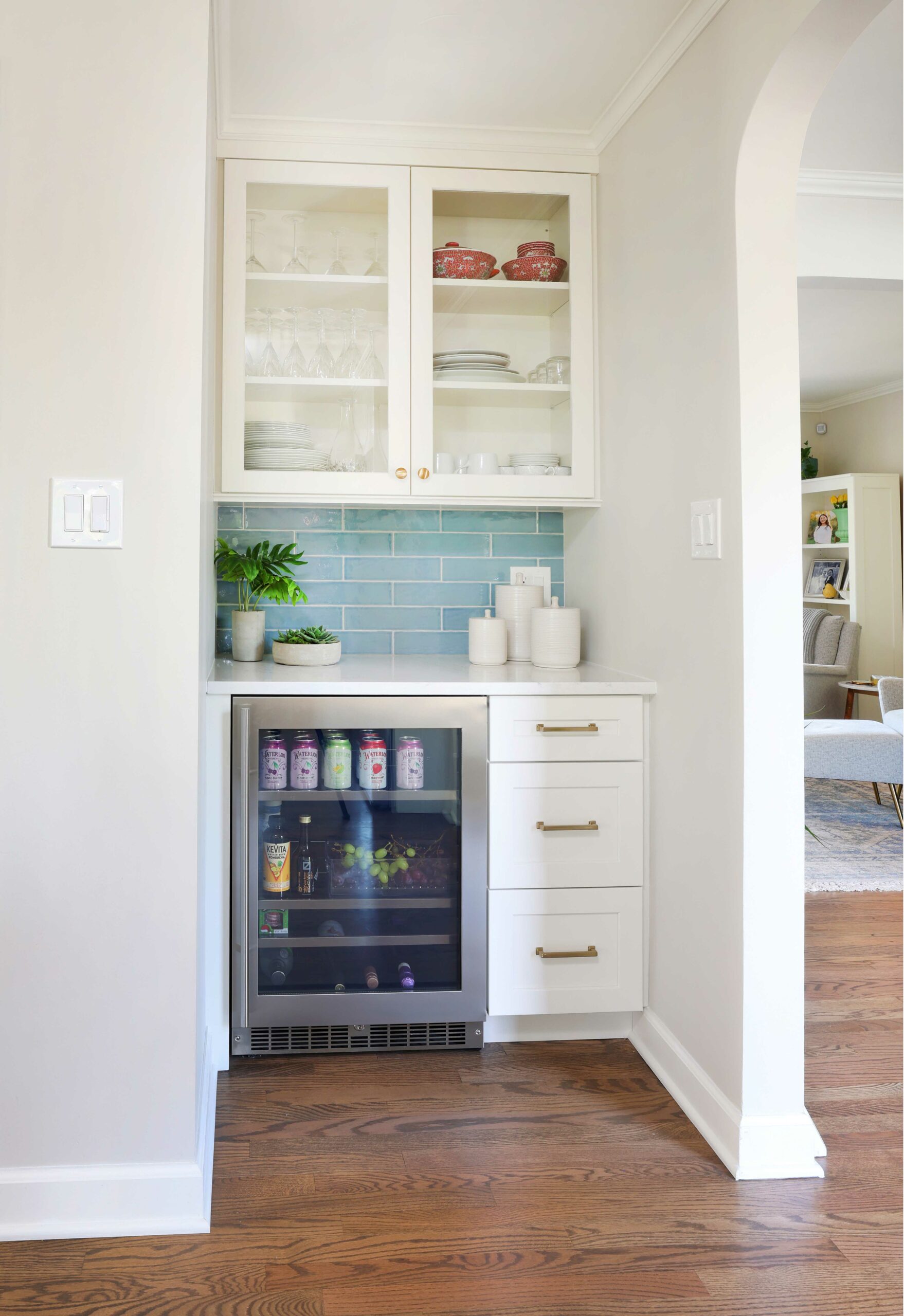 The new open floorplan created space for an adjacent beverage center, showing a fun pop of color with a ceramic backsplash tile. The handy little alcove is perfect for this active family who can easily grab snacks and drinks on their way out the door.
"Deciding to remove the wall between the kitchen and living space opened so many possibilities for this kitchen remodel, including a second oven for baking. The family is beyond delighted with their choices and they now have a fully functional and gorgeous kitchen to create memorable meals together," says Abby.
Perhaps you have a space with limitations you just can't look past. Give Abby a call for a fresh designer perspective and begin your remodeling journey today. We're also on social. Visit our Facebook or Instagram pages for design inspiration.