Youthful and Timeless Naperville Kitchen
"You don't have to reinvent the wheel with your kitchen renovation," says Normandy Designer Laura Barber, AKBD. This Naperville home is great example of a kitchen that functioned well, but was in need of a refresh. "They wanted a kitchen with a youthful feel and timeless style. Black and white is a perennially winning combination. It's perfect in many kitchens, especially this one where they were looking for an updated classic style that wouldn't date itself over time.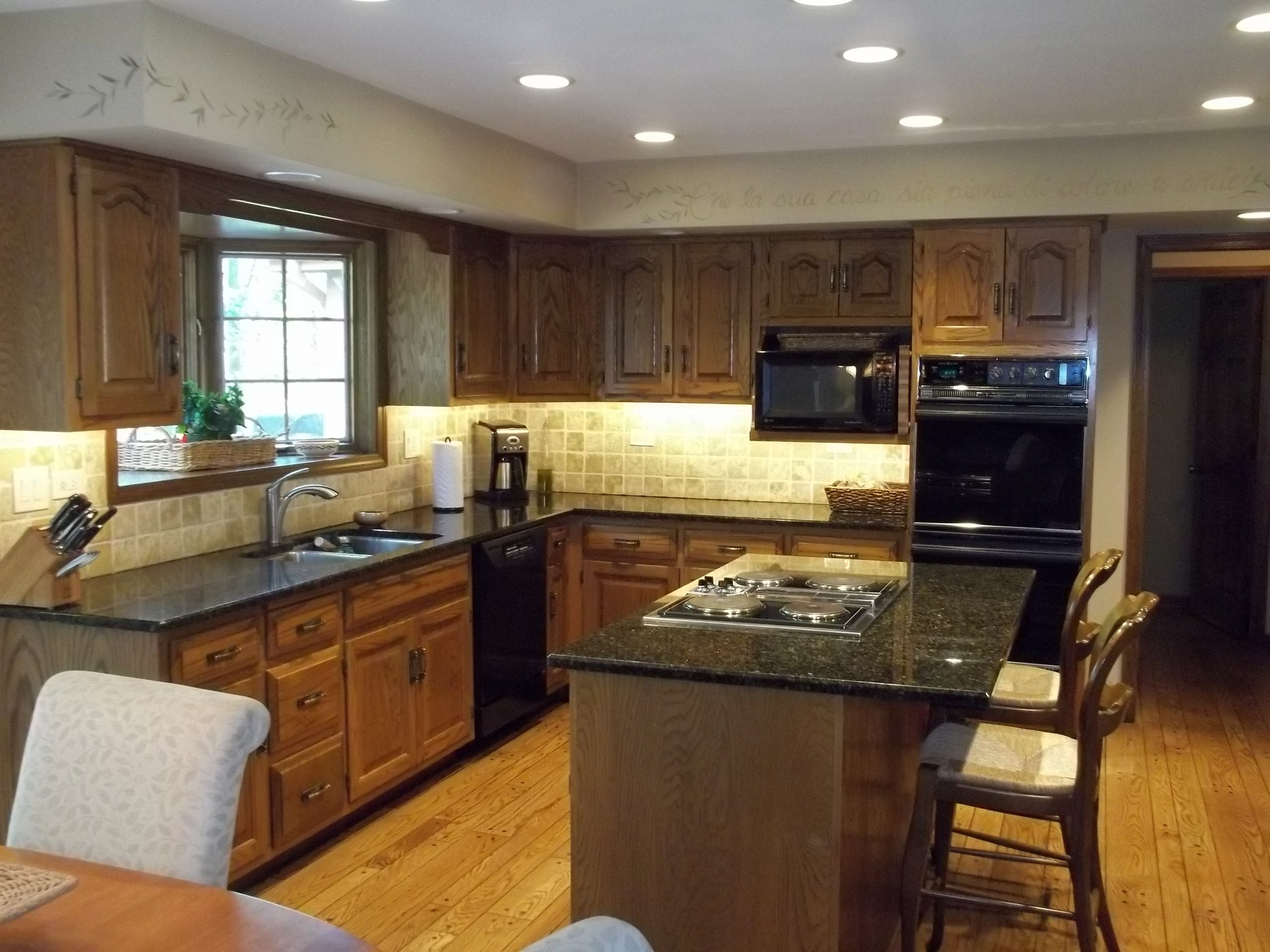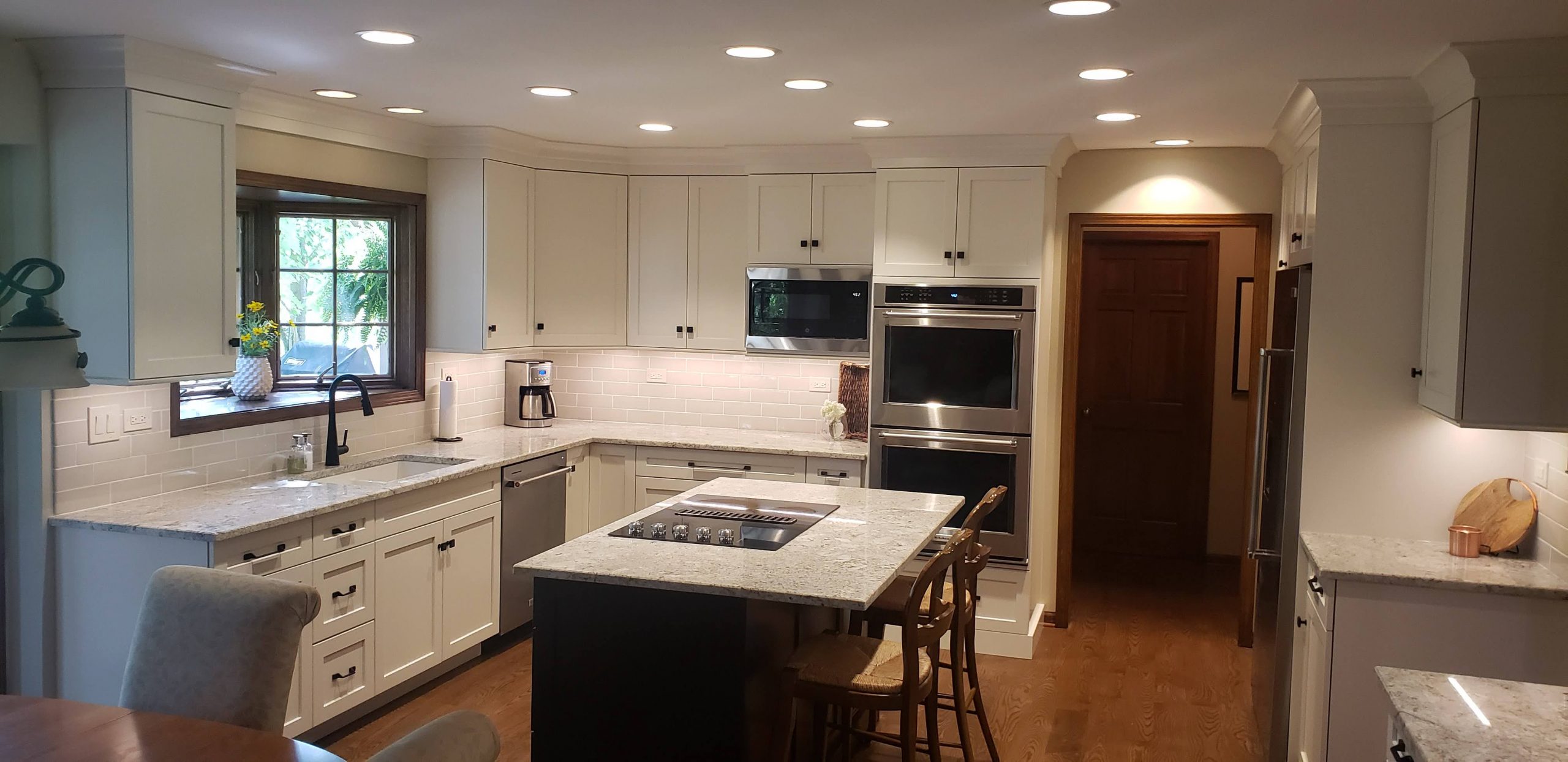 Small tweaks help. "We removed the soffits so we could expand the height of the upper cabinets and give them more storage," explains Laura. "Gaining that extra bit of vertical space made it an easy decision to incorporate a built-in microwave without sacrificing storage space."
A little-used desk is now a wine bar when entertaining and a first-stop spot for every day. "Everyone needs a drop spot, a place where you set your keys, phone, and computer when you walk in the door," says Laura. She adds, "When it's time to host friends and family they can tuck all their things away and use this space as a beverage station."
Thinking through what your kitchen is missing helps make sure you get what you need from the renovation.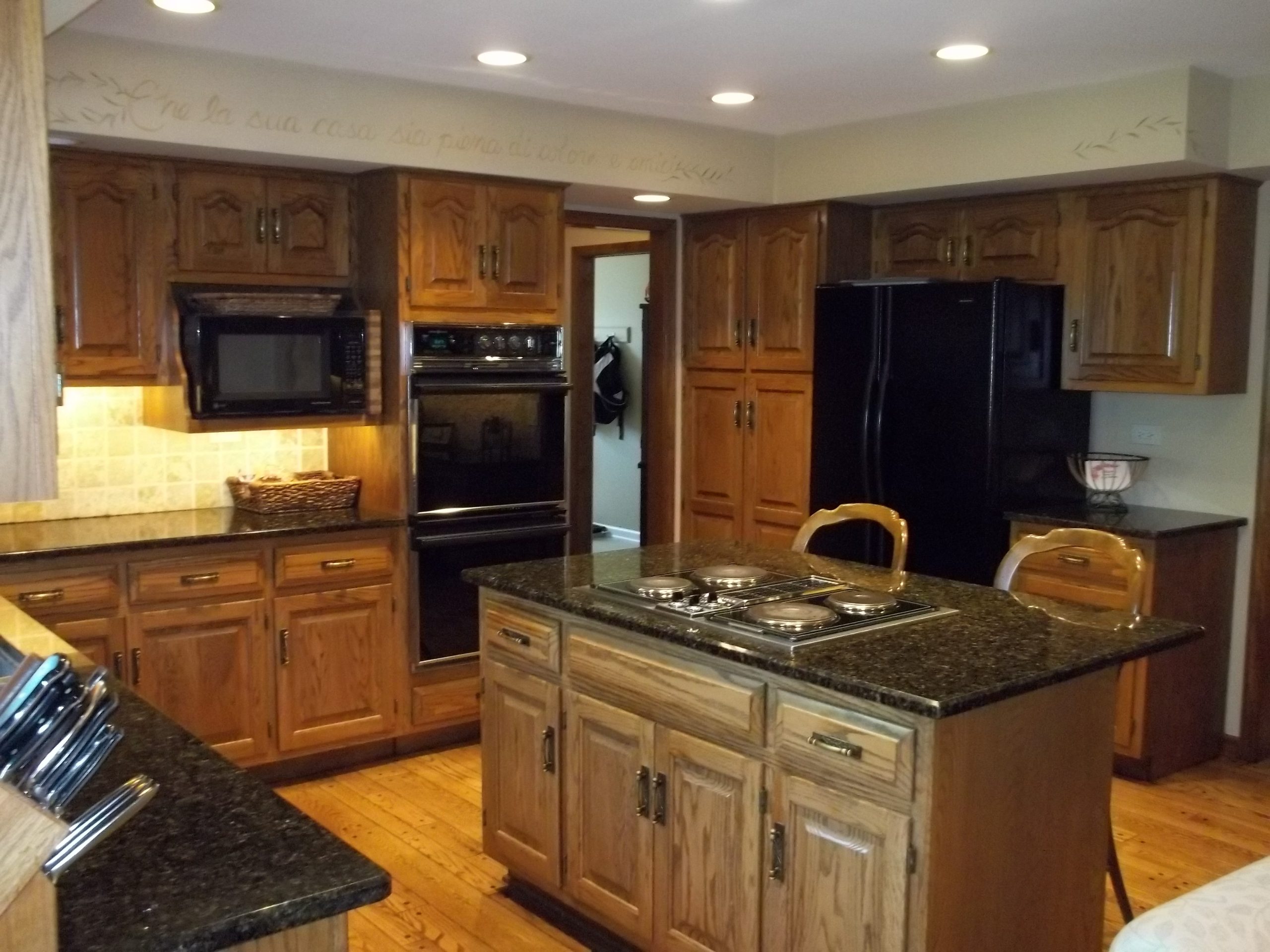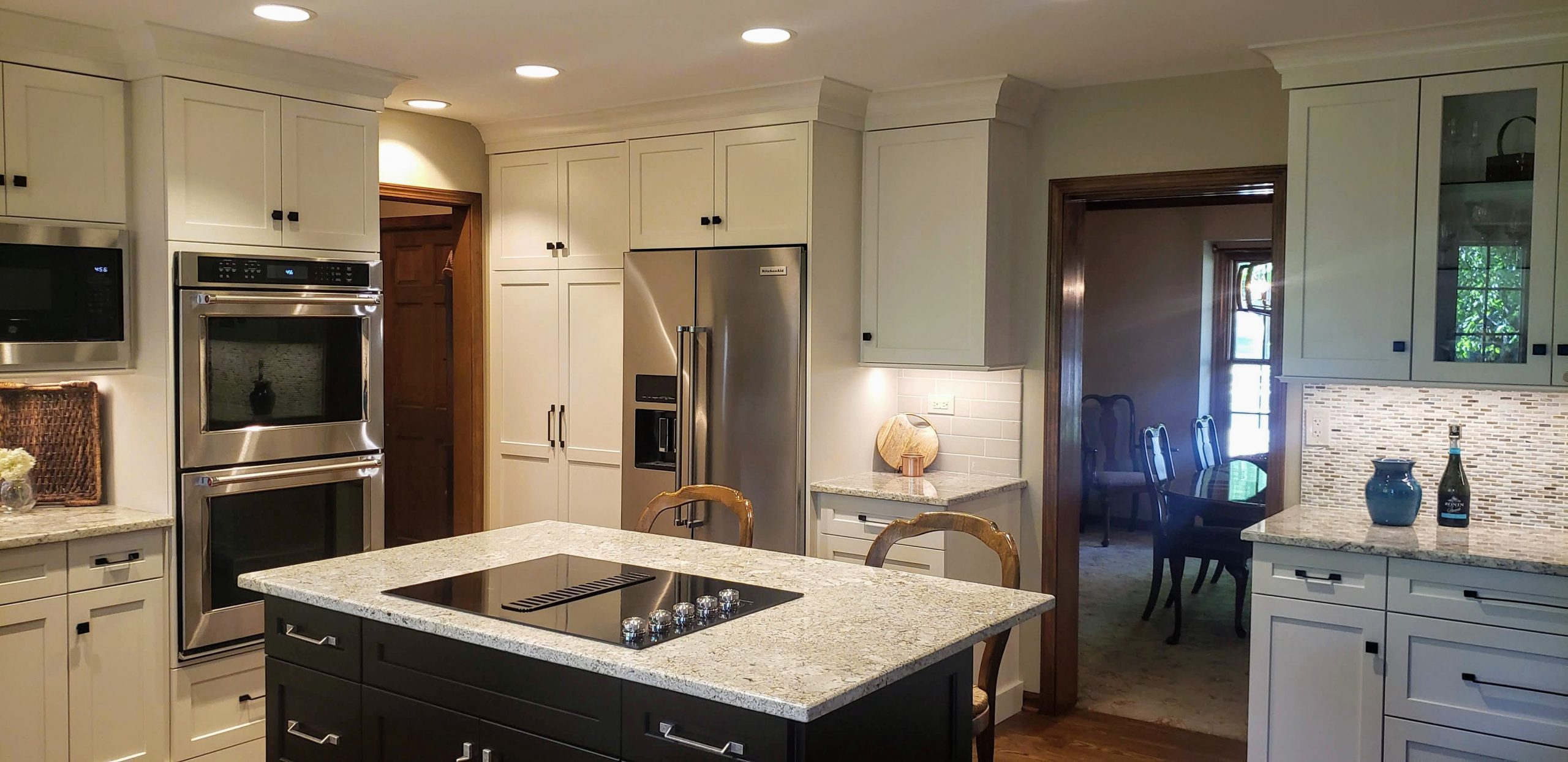 Laura cautions that even when you are not planning to make major structural or layout changes, it's a good idea to do a complete renovation rather than just replace the cabinets. "Code has changed since this home was built in the 90s. It's important for us to find out what's going on behind the walls to give you a beautiful home that's also safe," explains Laura. We brought everything into present standards including insulation for energy efficiency and updated plumbing and electrical. Additionally, the new appliances and specialized storage increased their daily enjoyment of the space.
"If you're happy with how your kitchen works but want it to look differently, we can make that happen for you. With everyone spending more time at home it's really life enhancing to have rooms you love, especially the kitchen," says Laura.
If you're thinking of remodeling your kitchen, you can set up time to talk to Laura about the possibilities. Explore the Normandy Remodeling photo galleries for more inspiration. We share photos, videos and more on Facebook, Instagram, Pinterest and TikTok. If you enjoy design, please follow along with us.