A Pretty Drop Spot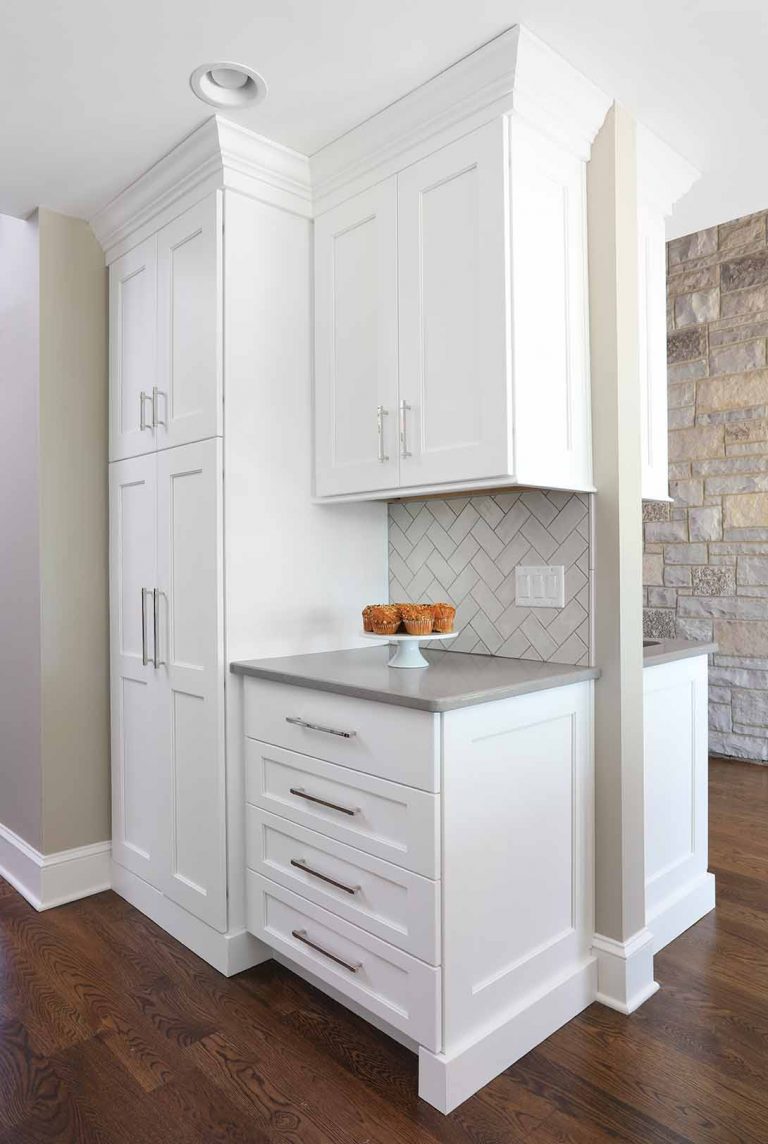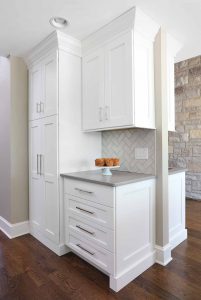 Are you tired of charging cords everywhere and things piling up on your counter? A junk drop or drop spot has become a recent trend in home organization. It's usually a shelf, drawers, cabinetry or a combo of all of the above located in an entry way or a corner spot in your kitchen.
If you're wondering what this area will be for, think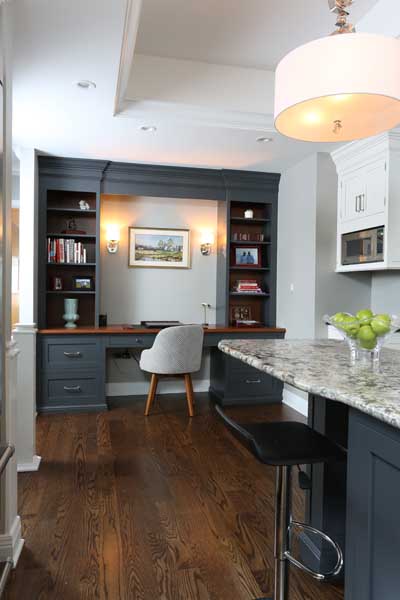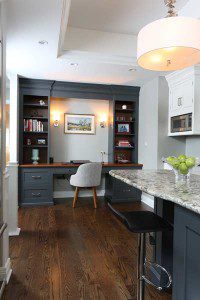 school paperwork, keys, mail, or a family calendar. Whether you are living alone or sharing your home with your spouse and kids, you should design your drop spot for how you plan on using it.
"A drop spot doesn't have to be purely functional or look like an afterthought, we can design it to be attractive and blend in with the rest of your cabinetry or fixtures," said Normandy Designer Laura Barber, AKBD. "We all have stuff, so why not plan a spot for it?"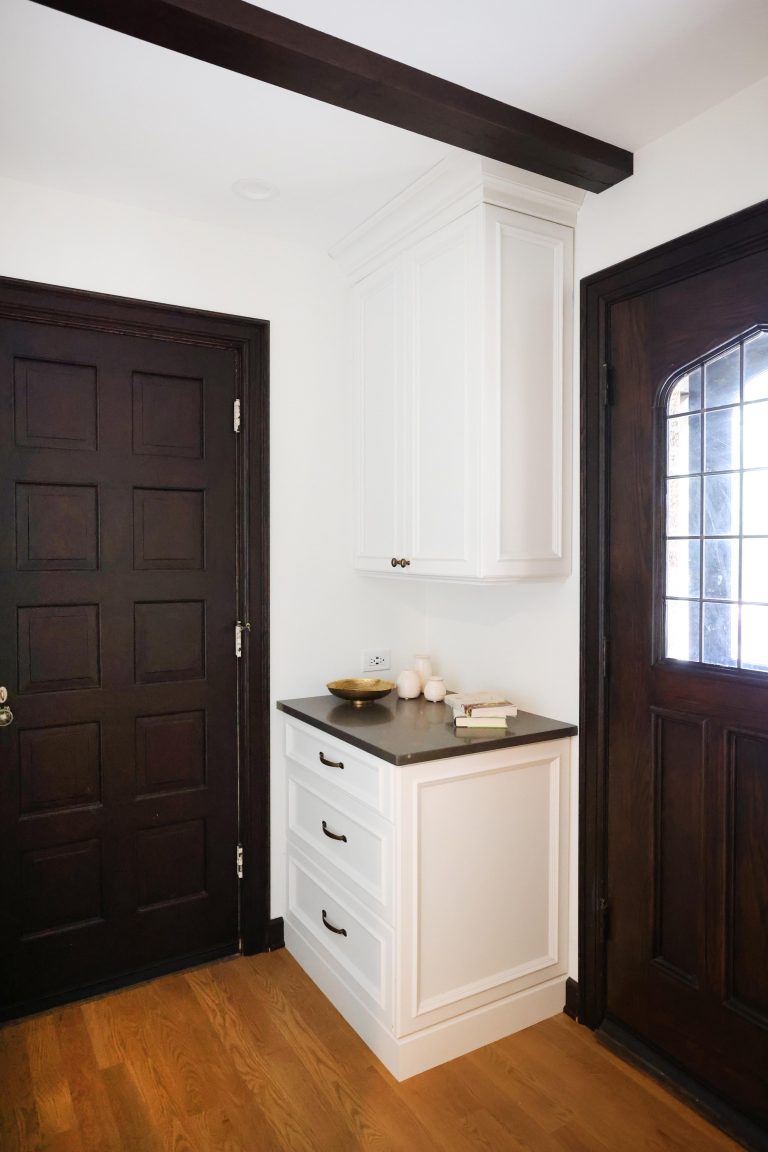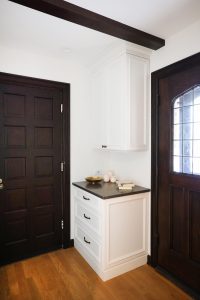 A drop spot doesn't have to be tucked away out of sight; in fact, it should ideally be somewhere you pass frequently or a common area in your home with access for everyone. A must have feature has become a charging station for keeping all your electronic devices ready to go. Once you figure out how much storage you need and other features you want, you'll realize it may just make your life easier.
If you're thinking about a new kitchen, you can set up a time with Laura to talk about the possibilities. You can also learn more about additions, kitchens or other remodeling projects at an upcoming workshop. Check out the photo gallery or follow Normandy Remodeling on Facebook and Instagram for even more home tips and inspiration.