Bold, Blue, and Beautiful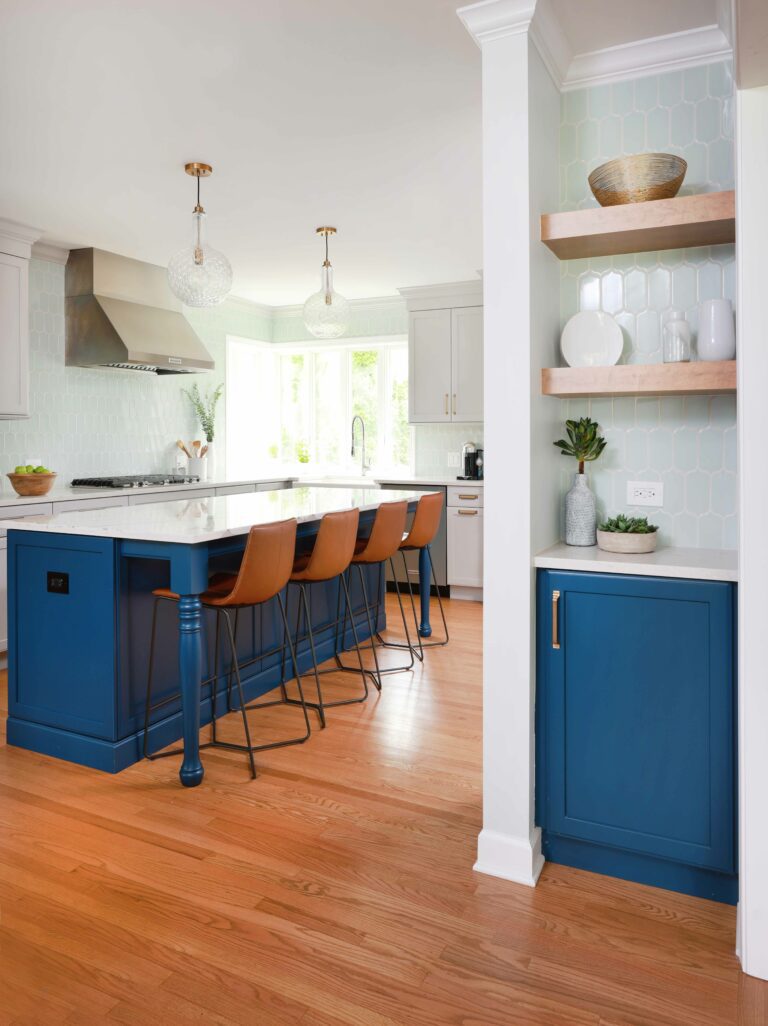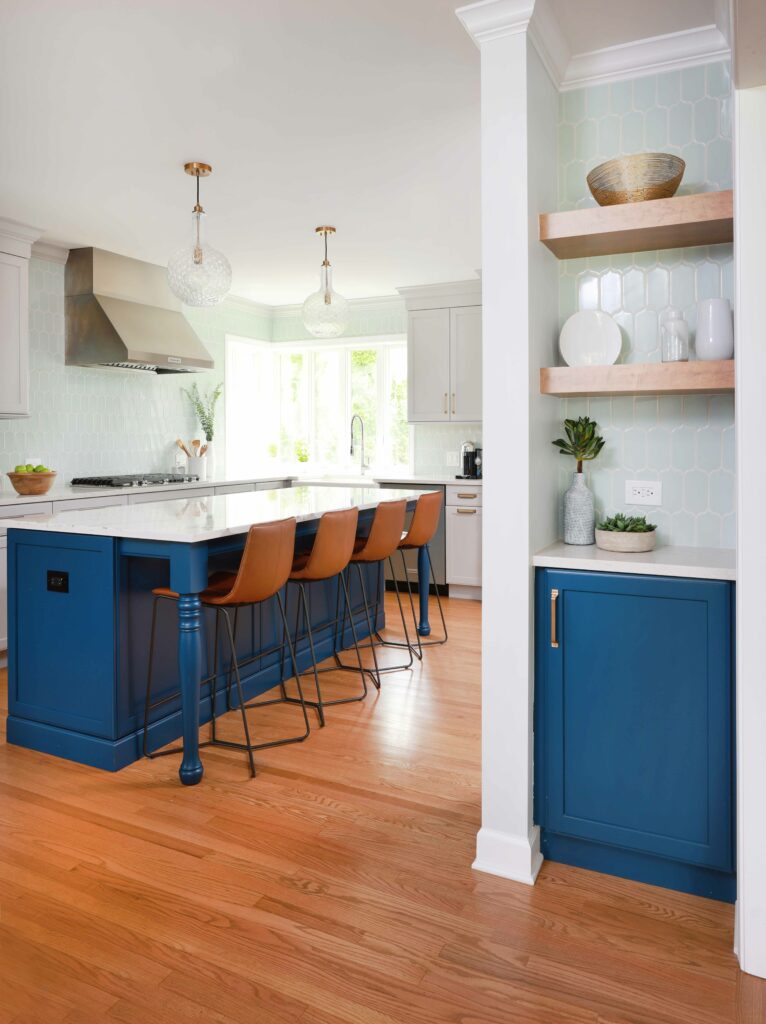 For some people, installing bold blue kitchen cabinets is out of their comfort zone. But with the right shade and use, it can breathe life into your kitchen and provide a great feeling for your soul. Blue prompts the feeling of peace, relaxation, expansiveness and quiet – just like the sky and ocean.
Cabinets in a beautiful blue hue, can make a chic and elegant statement in your kitchen. If it makes you nervous, all of your cabinets don't have to be blue, just pick a section, such as your island. It will help it stand out and you can complement it with white cabinets in the rest of the space.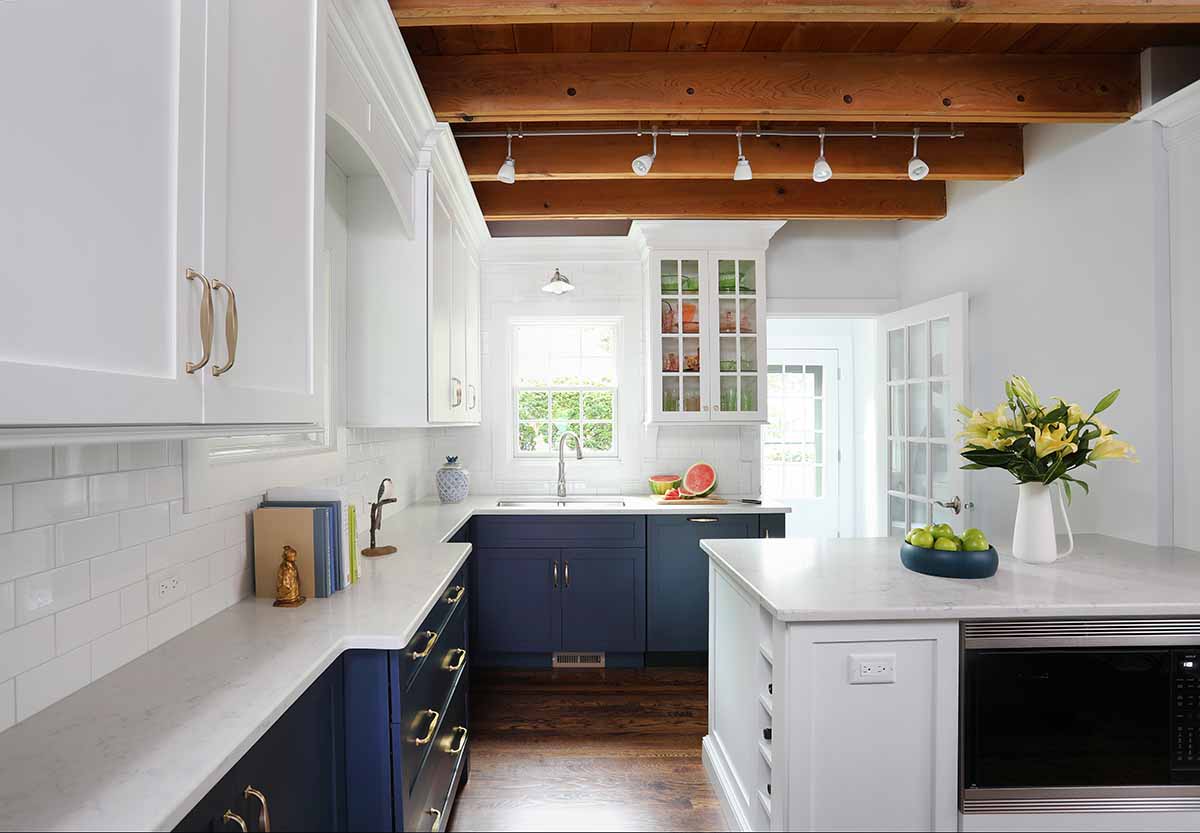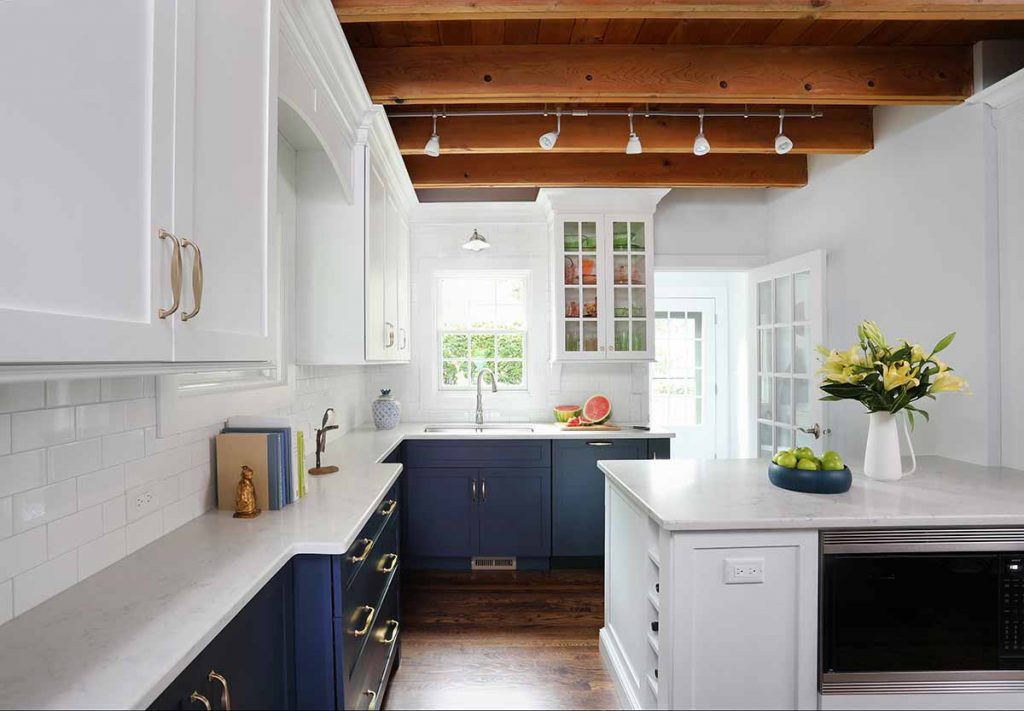 So, don't be afraid, it's just a little color. When you have a spacious kitchen, you want it to be cozy, warm and welcoming, and a pop of blue is the perfect shade to accomplish this.
If you have a bold vision for your kitchen and want to bring your design to life, or if you're contemplating more extensive changes, you can set up a time with a Normandy Designer to talk about the possibilities. You can also learn more about additions, kitchens or other remodeling projects at an upcoming workshop. Check out the photo gallery or follow Normandy Remodeling on Facebook and Instagram for even more home tips and inspiration.