Choosing to Keep Your Galley Kitchen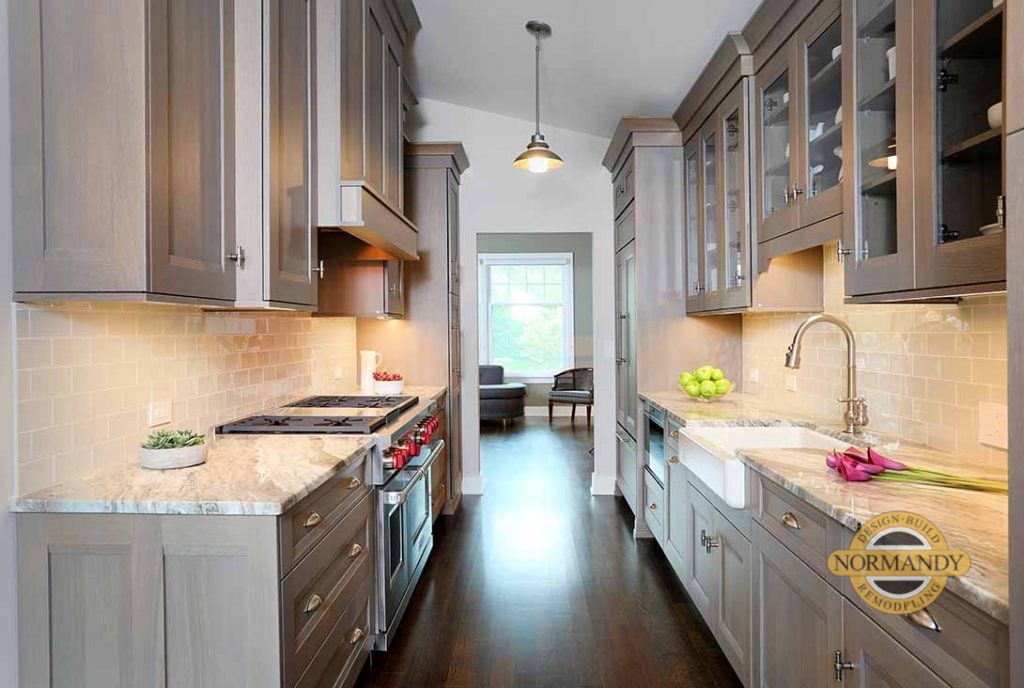 There's a lot of talk these days about knocking down walls and creating an open plan kitchen, but galley kitchens are actually pretty great, especially if there is only one cook in the house.  A galley kitchen doesn't have to be restrictive; you can take your space to the max and make it work for you. "This homeowner in Highland Park was all about keeping her galley kitchen because of the storage it could provide and did not want to open up the walls," said Normandy Designer Liz Reifschneider.
"With only two walls to work with, we made the most out of the available space and went vertical with storage," added Liz.  "She may need a step stool to reach the very top, but she'll be able to keep all of her kitchen gadgets and equipment within arm's reach."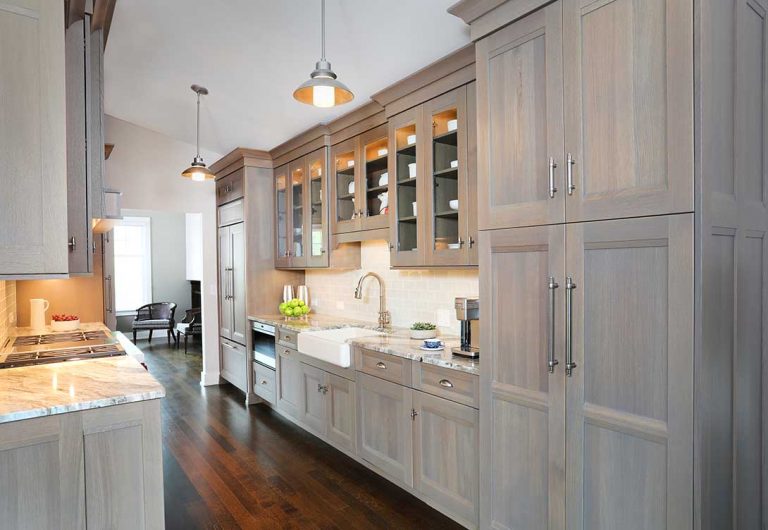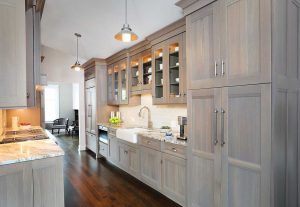 Since most of the cabinetry and fixtures were original to the house and not updated since the 1950's, it was in need of an upgrade as well. We chose beautiful on-trend grey washed cabinetry and added some glass fronts to make the space feel light and airy.
If your kitchen fixtures are still original to your house, perhaps it's time for an update? If you are planning a remodel or design change to your kitchen, you can set up a time with Liz to talk about the possibilities. You can also learn more about additions, kitchens or other remodeling projects at an upcoming workshop. Check out the photo gallery or follow Normandy Remodeling on Facebook and Instagram for even more home tips and inspiration.