White Kitchen with Rustic Edge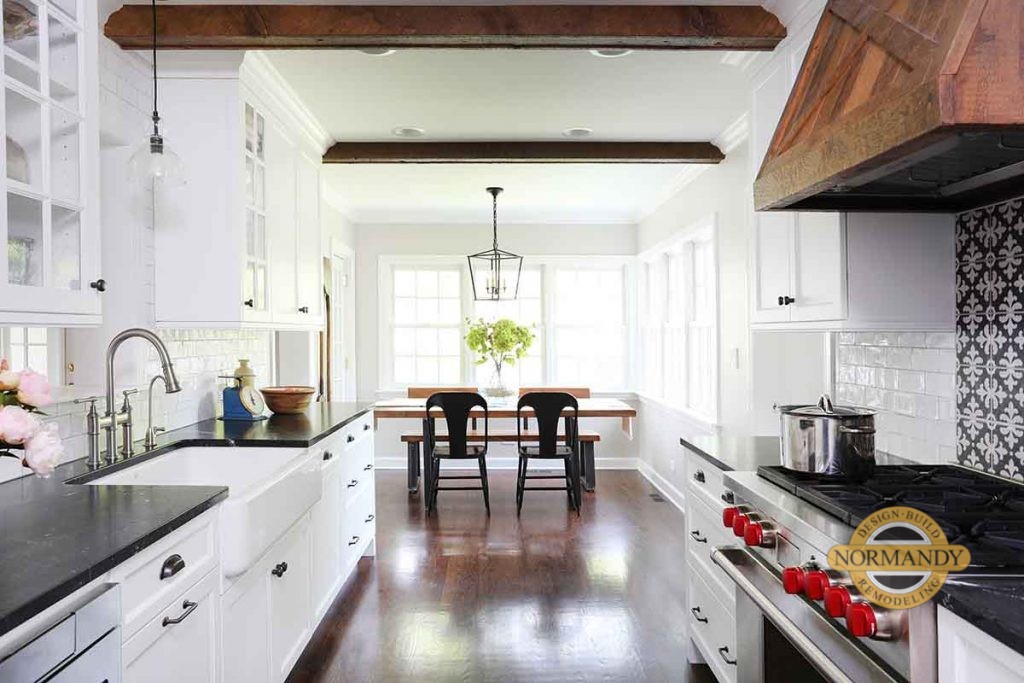 To have a warm and inviting rustic kitchen, you don't need to live in the mountains or countryside. You just need to incorporate a few simple design elements into your space to create this aesthetic. This includes natural materials, a neutral color palette and a weathered time worn feel.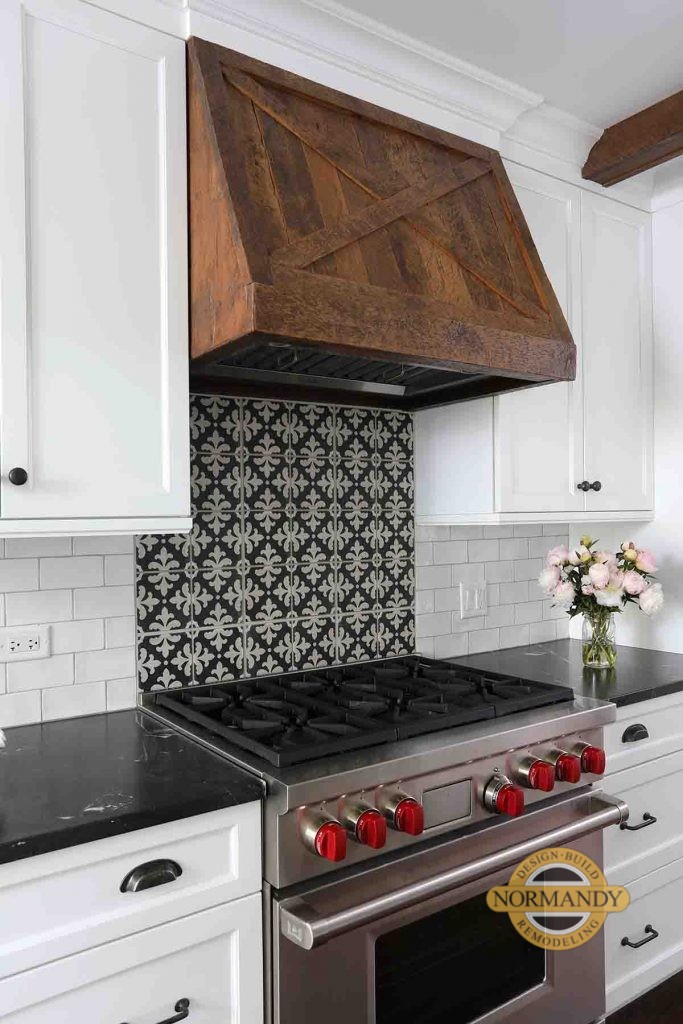 "This kitchen was designed to keep the homeowners flair for simple lines with a touch of rustic in mind," said Normandy Designer Kathryn O'Donovan. "And it works perfectly with the rest of their home."
"It started with a custom wood hood from 18th century barn-wood," added Kathryn. "And the rest of the design fell into place from there."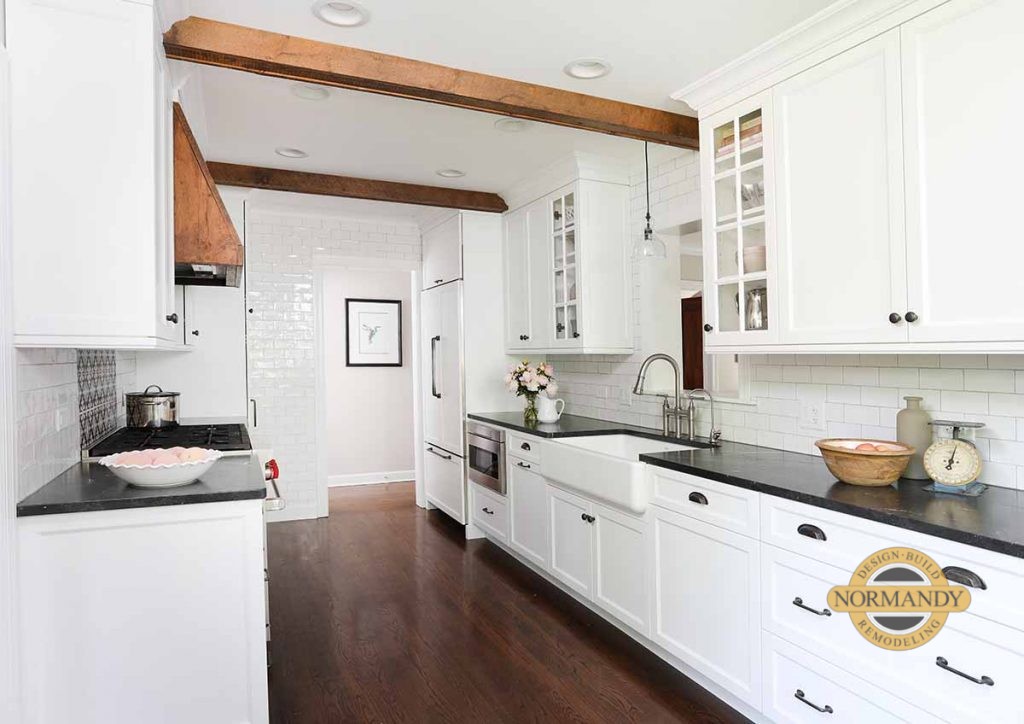 We offset the white cabinetry with black quartzite countertops with a leathered finish and a bold black and white patterned tile backsplash. The dark metal handles on the cabinets help to tie in the natural style. The dark wood floors draw your eye up to the wood beams and hood and anchor the space nicely.
If you are hoping to achieve rustic kitchen success no matter where you live, or planning different design change to your kitchen, you can set up a time with Kathryn to talk about the possibilities. You can also learn more about additions, kitchens or other remodeling projects at an upcoming workshop. Check out the photo gallery or follow Normandy Remodeling on Facebook and Instagram for even more home tips and inspiration.