Warm Up to Walnut: Add Character with this Unique Wood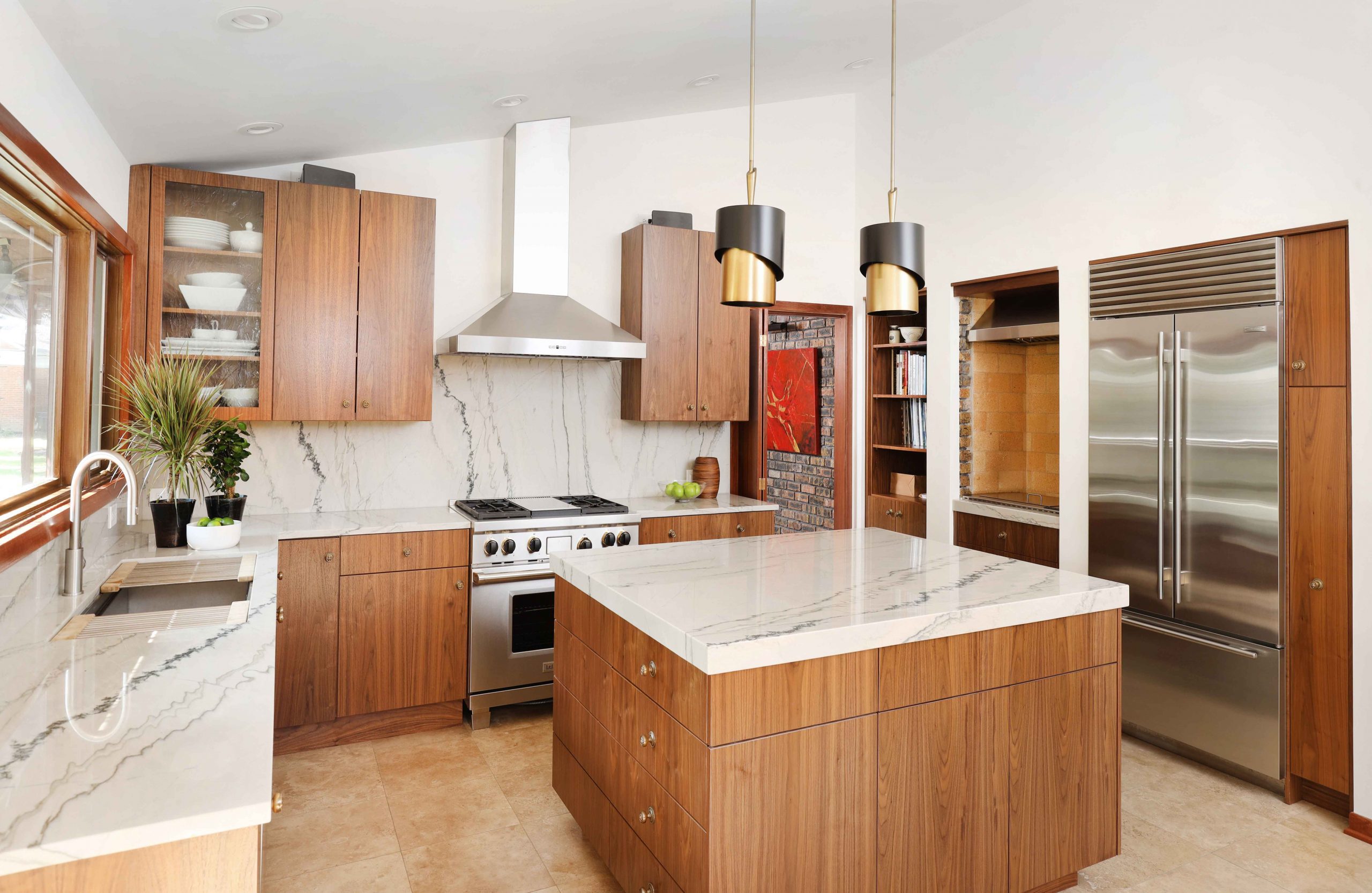 Would you be able to identify walnut in a hardwood lineup? It's okay if walnut is somewhat unfamiliar to you, but once you learn more about this wood, it may quickly become a favorite.
"Wood species are often chosen for their color and grain variances, as well as how their overall appearance changes with age," says Normandy Designer Laura Barber, AKBD.
Walnut is a beautiful, naturally warm wood in hues of brown, red and gold offering a distinctive grain pattern that has gained a loyal following of fans. "Walnut has a warm undertone; it deepens and becomes richer and darker within the first year," notes Laura.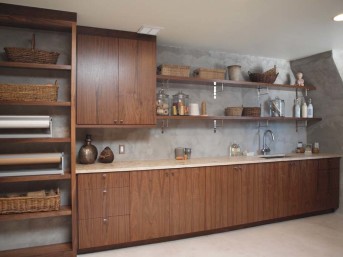 Walnut is becoming a top choice for several reasons. "So many people love the modern look but don't want it to appear cold. Walnut is a rich, warm wood that invites a cozy feel to the modern aesthetic," says Laura. "Walnut also works well in modern mid-century looks that have continued to increase in popularity."
The grain pattern of walnut is so interesting on its own, it's perfect for a flat style door that you so commonly find in more modern applications. The uninterrupted wood grain pattern can really shine on a simple slab door.
There are some considerations to be aware of before selecting walnut for your project. Before choosing this wood for your home, Laura reminds us, "Walnut will get darker as it ages, so you should understand that if you get a sample of a new door, it will look different in another year or so. Being okay with that change is important before making that final decision on walnut."  If you want to minimize the appearance of aging on your walnut doors or cabinets, choosing a tinted stain can keep the coloring more consistent with time.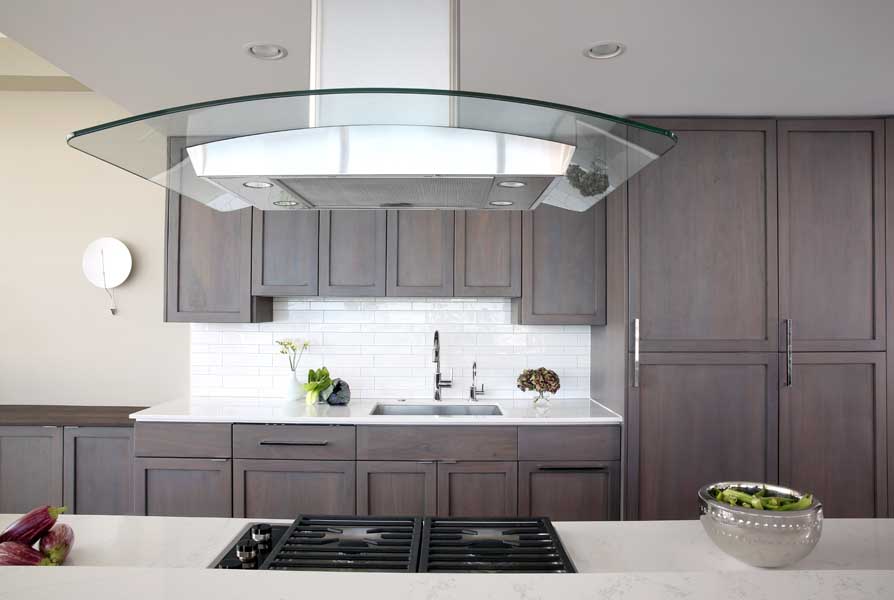 Walnut is a luxury wood, since these hardwood trees are slow growing, making them more of a rarity, but we've found that lovers of walnut are more than happy to work the cost in to their project to get the unique look they adore.
If you are ready to discuss your remodeling project, whether walnut is an option or not, set up an appointment with Laura. She'd be happy to help your vision come to life. If you're still deciding on a look and feel, find some inspiration from our galleries on Instagram and Facebook.