Tile Behind Open Shelving for Design Impact and Continuity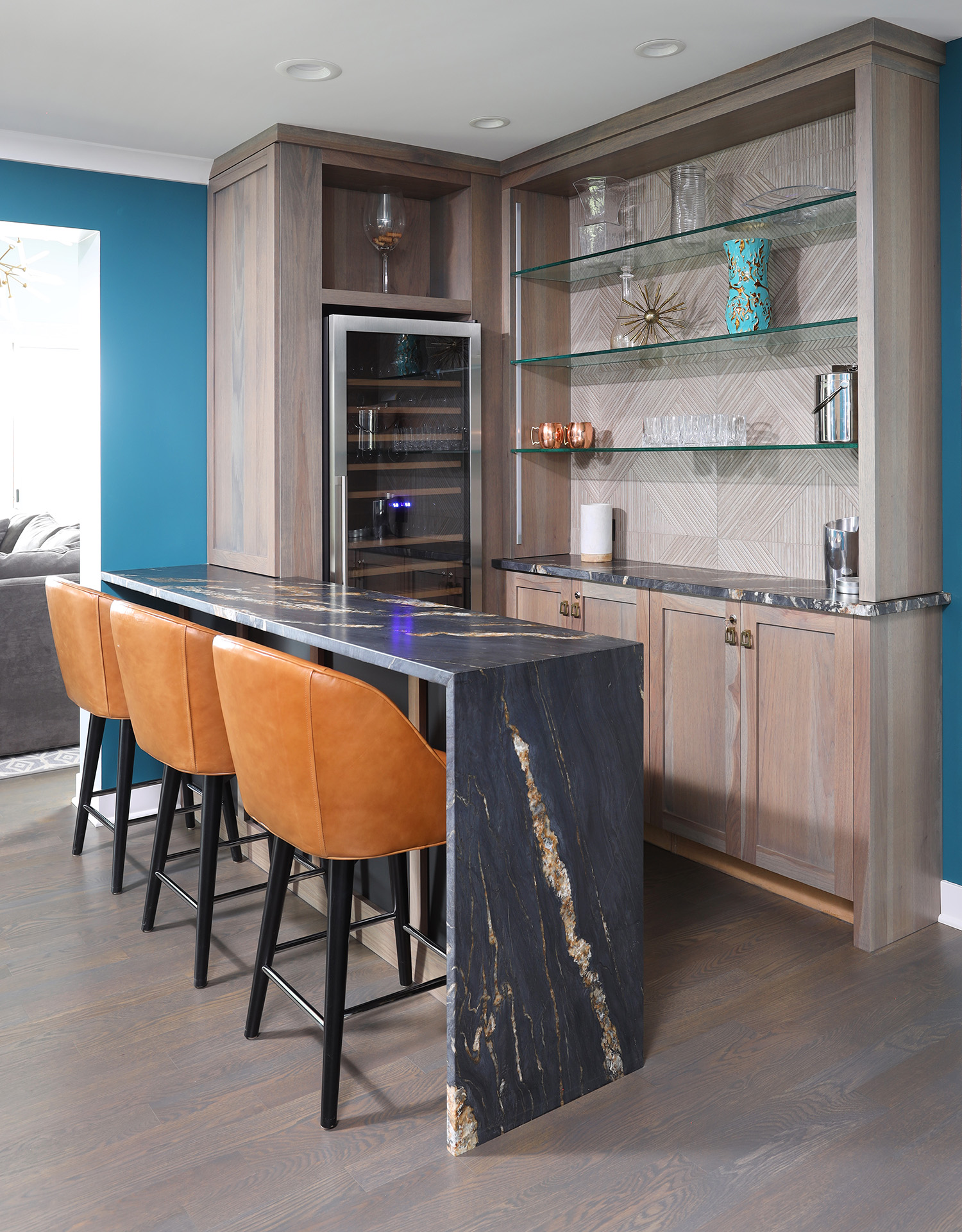 When you fall in love with a fantastic tile, you just can't get enough. While flooring is an option for certain tiles, and a backsplash is a given in the kitchen, look just beyond your shelves as a way to sneak in some extra square feet of your beloved tile. It's sure to create a big design impact.
"Whether you've found a tile that's all about texture, color, or pattern, giving it more space in your design can create an unexpected focal point that helps tie the room together," says Normandy Designer Abby Osborn. "Open shelving provides the perfect opportunity to include that statement tile behind the shelves and create a gorgeous accent that invites personality to the room's overall aesthetic."
This look adds a practical component in areas that are prone to moisture, such as a wet bar. "Tile is easy to wipe clean and holds up better than drywall alone," notes Abby. "We don't typically suggest marble or natural stone in areas where cooking takes place since the porous texture is difficult to keep clean. Those tiles are better suited as a playful accent in a nook or at the bar."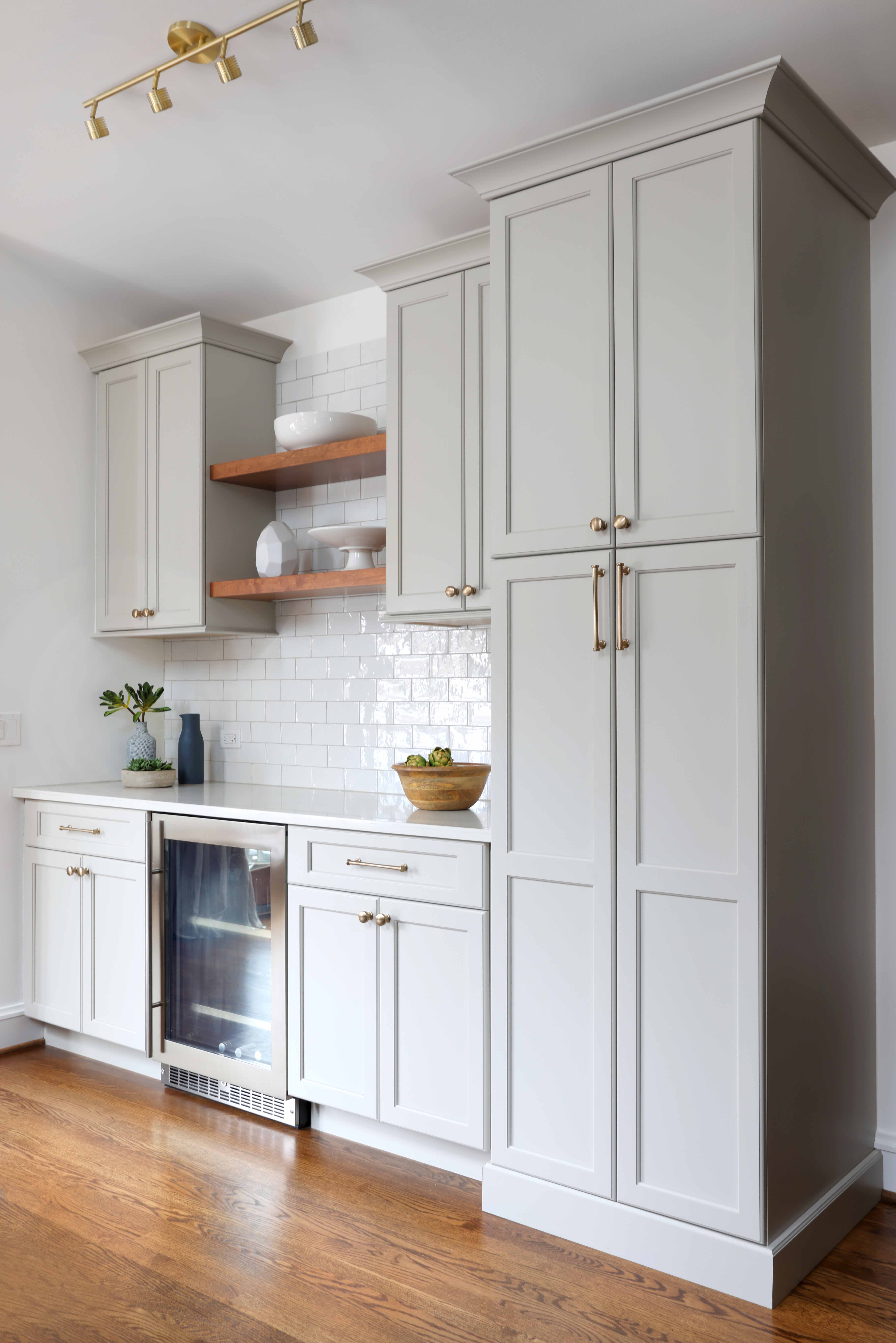 Your tile selection doesn't need to be a bold color, instead it can act as a soft complement to the rich tones of your wood cabinets or shelving. "Adding tile in a neutral palette but with a bit of texture really creates a sophisticated look," says Abby. "However, if textured tile has caught your eye, you'll want to be mindful of how the shelves or light fixtures may sit against the tile." Your designer will be your best resource for choosing the right tile and appropriate shelving brackets to ensure they fit well together.
When you take extra care to select a tile that you love, you'll want to see it, not hide it. "Be mindful of what you display on those shelves," Abby offers. "You may choose to exhibit stemware or decorative pieces instead of daily essentials or other items that would block your view of the tile completely."
Tile that makes your heart leap, and where to put it for maximum impact, is just one part of creating a remodel that feels aligned to you and your home. Reach out to Abby to chat about ideas for your home projects. To further feed your design inspiration check out our gallery of photos or follow us on Instagram or Facebook.