Create Cohesion, or Distinction with Flooring Transitions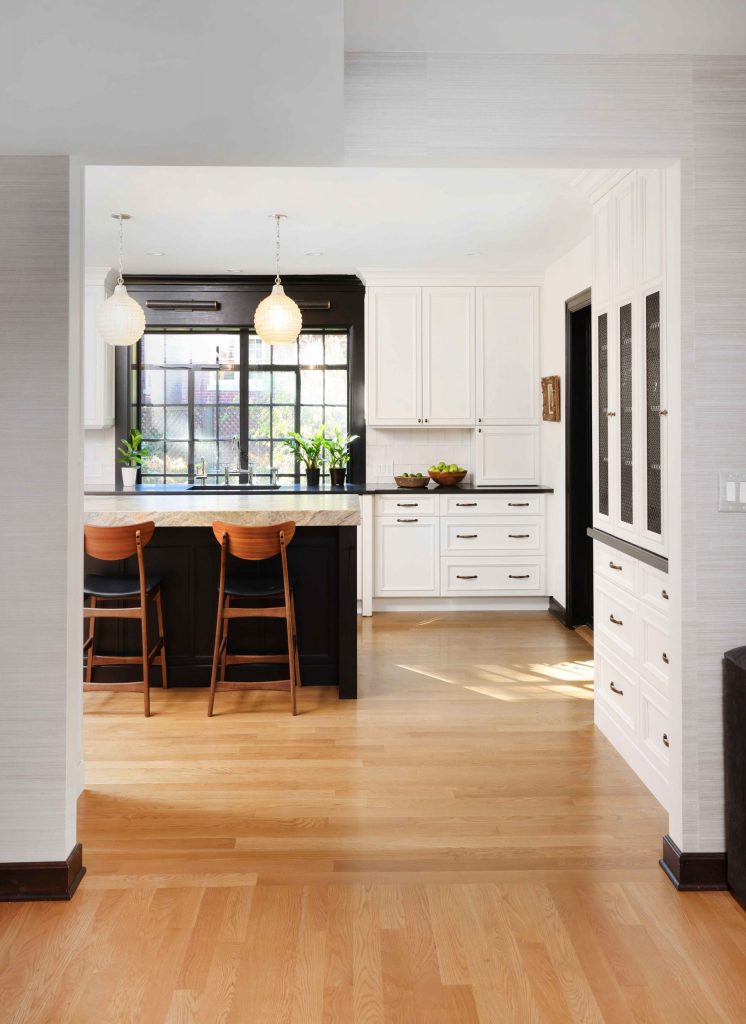 You're all-in to knock down some walls to create that spacious, open floorplan you've been wanting for so long, but figuring out how to handle the different flooring options in the newly unified rooms wasn't one of the hurdles you anticipated. There was carpet in the family room, tile in the entry and hardwood in the kitchen, so how do you make the transition from one room to the next while maintaining a pleasant aesthetic?
Normandy Designer Jackie Jensen shares that "determining your preferred flooring transition will either create cohesion across several rooms or make a distinction from one room to another, depending on the look you're trying to achieve." You can make either option work, as long as you keep in mind a few helpful design rules.
"I think one of the most common flooring options I see in the Chicago area has to be hardwood," says Jackie. "The best way to handle hardwood that adjoins another type of flooring is to use a turnboard. This simple piece of wood turned at a 90 degree angle from the rest of the wood floor creates a subtle transition from hardwood flooring to carpet or tile and eases any height difference to prevent tripping hazards."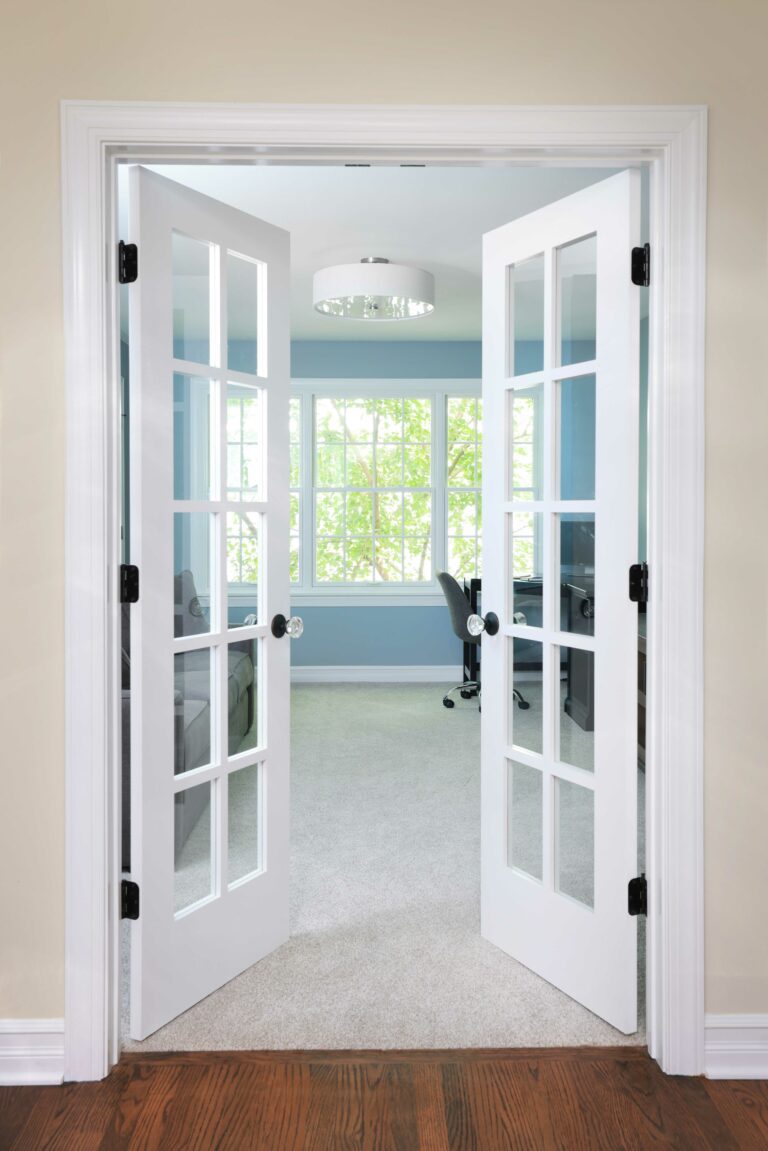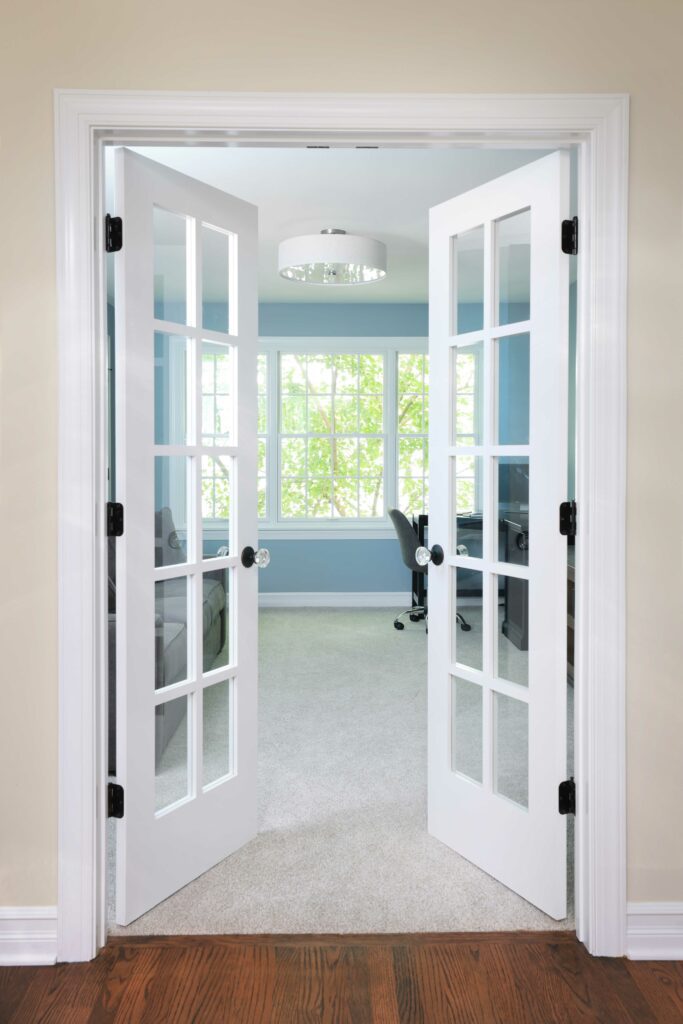 Choosing to have multiple different types of flooring can help you define a space, but it can also create a patchwork look that may work against that sweeping, open floor plan you waited so long to implement. Using multiple different types of flooring works best when you have doorways or natural breaks in the space to make the change from one surface to another.
Even if you've opted for hardwood flooring throughout one entire level of your home, a transition may still be required, and there's a structural purpose for this. "Hardwood flooring should run opposite the direction of floor joists for support, otherwise they could sag over time. Sometimes floor joists change direction in different rooms of your home, so you may need to adjust the direction of the hardwood flooring planks from room to room," says Jackie. This type of transition is less obvious since the flooring type is the same, just the wood grain or pattern runs in a different direction.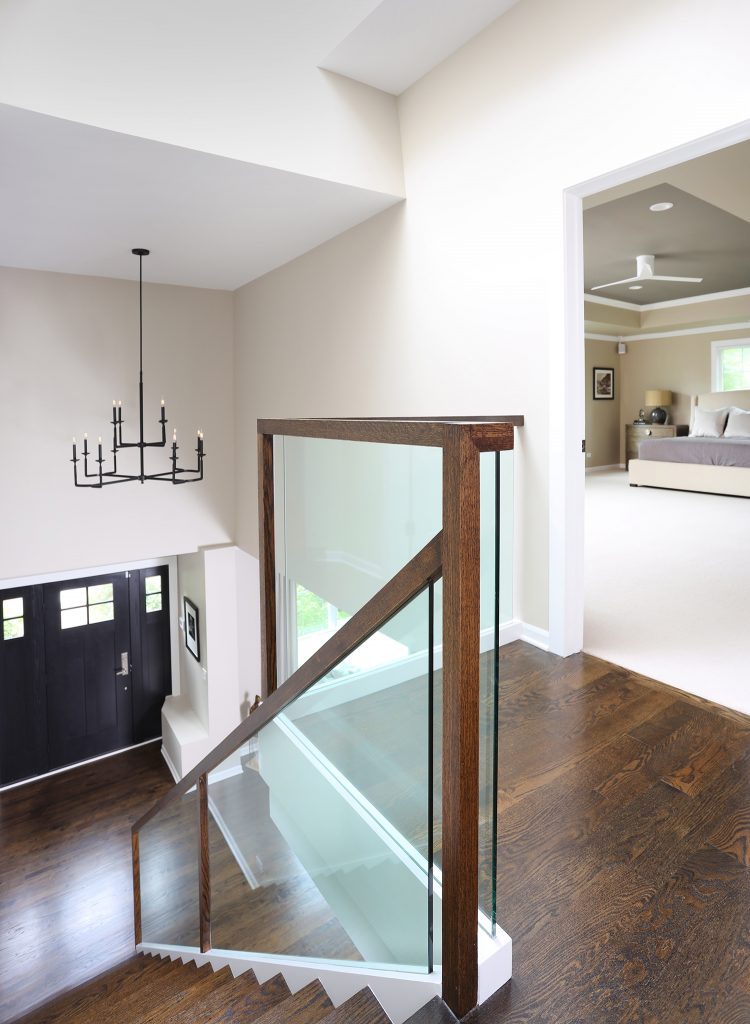 "When you want that cohesive look where the floor continues from room to room without separation, there are few guidelines to follow," Jackie offers. "Doorways are the best location to make a transition. If there isn't a natural doorway, as in an open floorplan where the kitchen flows into the dining room, you can use the location of where the cabinetry ends to create a flooring boundary and make a transition there."
"One important suggestion I recommend when blending hardwood floors between rooms, is to have all flooring on the entire level refinished in the same stain. This will create that gorgeous, consistent look we all love in a hardwood floor," suggests Jackie.
Working with a designer to handle flooring changes for your project is just a small part of the whole remodeling process. Reach out to Jackie to discuss ideas you've been contemplating and be sure to browse through the many completed projects we showcase on Facebook and Instagram for inspiration.