From Two to One: The Living Room Reinvented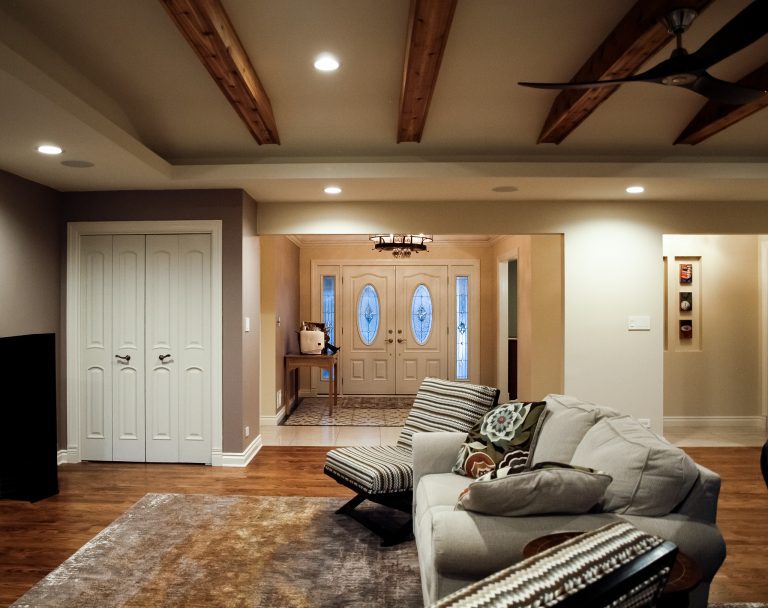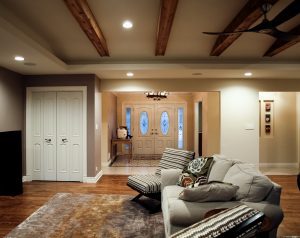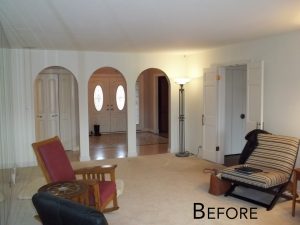 When you've got a big family with several pets, creating a space where everyone can lounge around together and binge watch a show (or three) is a must. For this North Shore family, their ranch home featured not one, but two smaller living rooms located directly beside one another, but neither space was large enough for comfortable furniture that could seat everyone. One of the rooms did have an existing wet bar, it was hidden inside a closet and felt outdated. Their home also happened to be located on an expansively beautiful piece of land, which featured a lavish pool and manicured landscape, but their current layout restricted their view of the yard, rather than celebrate it. Their goal was to create a welcoming and open layout that would be an entertainment hub.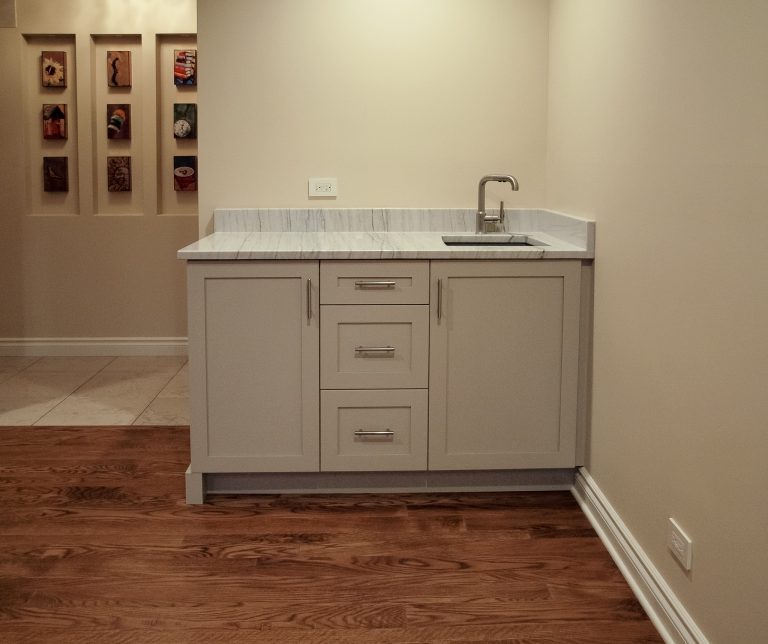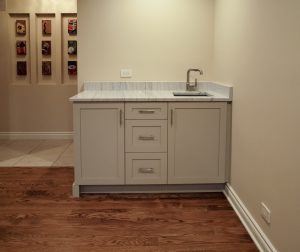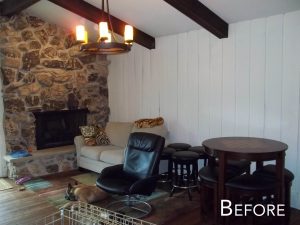 "Taking down walls  to create a larger, more open space is something that people ask us about frequently," says Normandy Designer Ashley Noethe. "But one of the biggest issues in doing so is how to properly support the roof once that wall is taken out. In this case, we had the added wrinkle of one room having a flat ceiling , while the other had a false vaulted ceiling that actually ran opposite the home's natural roofline."
"In addition to the roof issue, we needed to also sort through the whole fireplace situation. We decided that since the remodeled living room was much larger, the fireplace needed to be enlarged, as well as altered, to sit flush with the wall and visually anchor the room."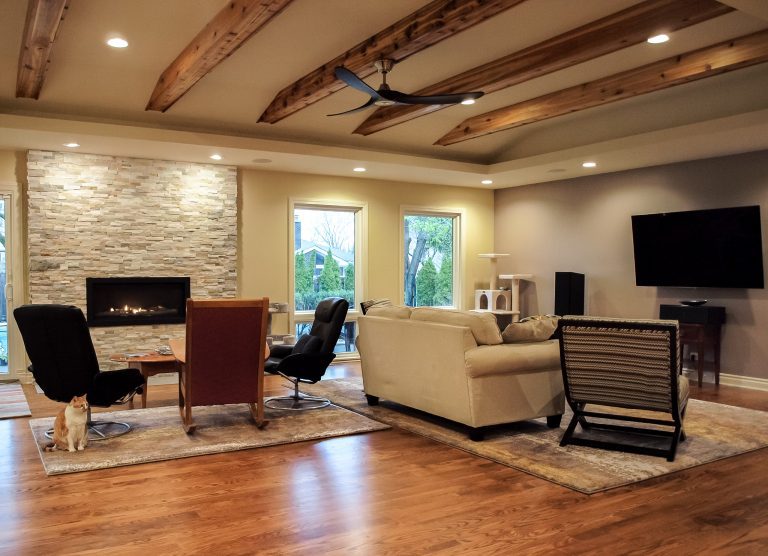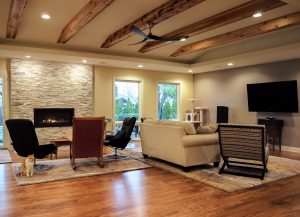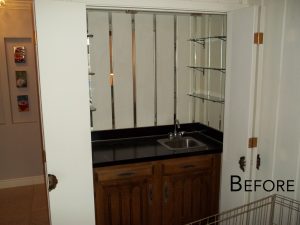 The new space takes advantage of what they love best about their home.  "We kept the volume they enjoyed with the previous vaulted ceiling by creating a tray ceiling with cedar wrapped beams as accents," Ashley notes. "The new fireplace is a stacked stone which keeps the texture of the old fireplace, but with a more modern look."
The backyard also plays a more prominent role with a new sliding glass door and large windows to let in natural light as well as capitalize on the views.
It's true that taking down a few walls and reinventing your home's floor plan can breathe new life into your house, whether it's a ranch, a colonial, or a split level. If you're long overdue for a few in-home adjustments, set up a time with Ashley to talk about what might be possible. You can also learn more about a variety of remodeling projects during one of our upcoming virtual seminars. While you're at it, don't forget to follow Normandy Remodeling on Facebook and Instagram for even more home remodeling tips and inspiration.